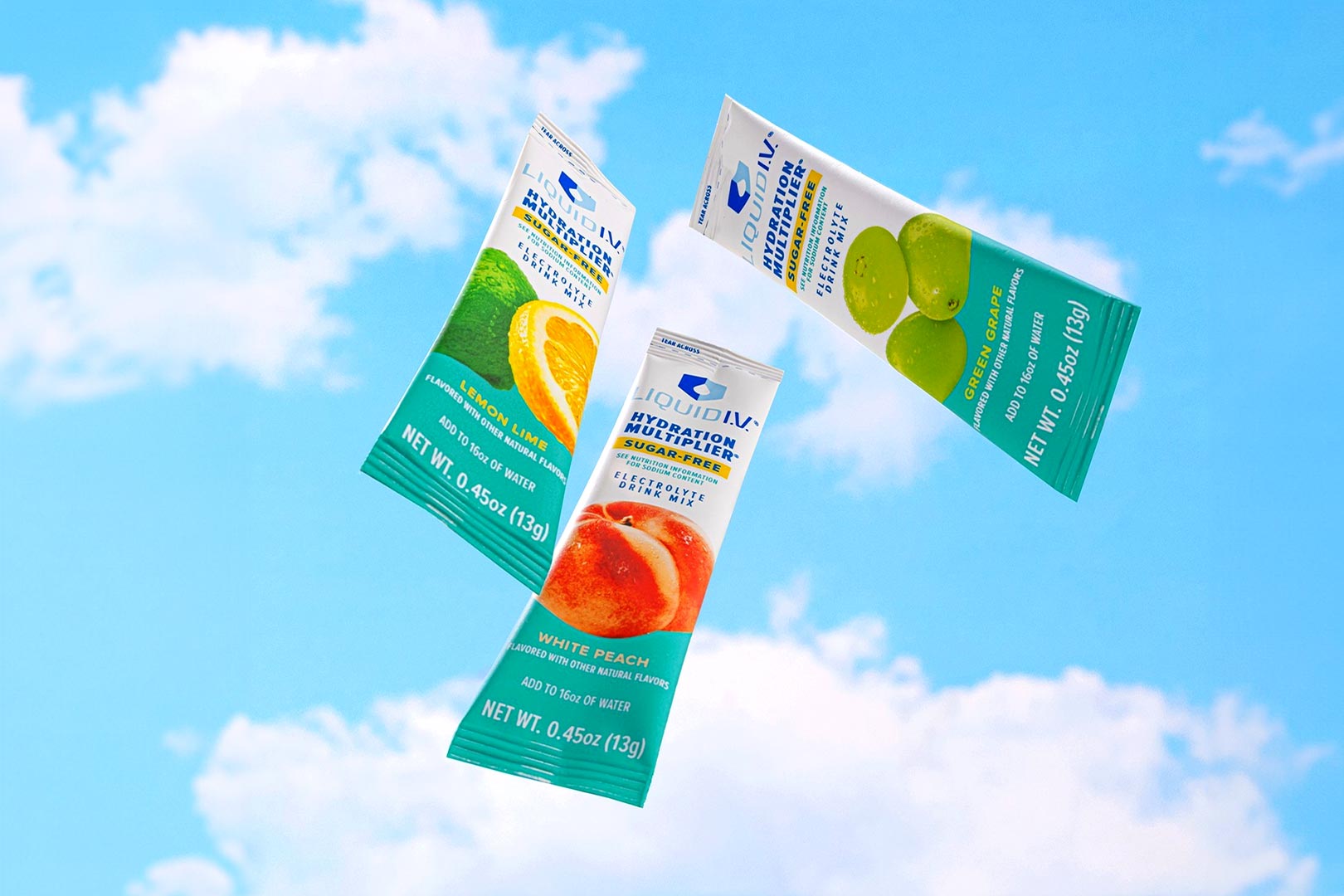 vSports nutrition brand Liquid IV has officially released the long-awaited, sugar-free version of its original hit hydration supplement, Hydration Multiplier, conveniently packaged in single-serving stick packs. The spin-off product aims to deliver all of the same benefits as the regular Hydration Multiplier, although without any sugar. The brand uses the sugar substitute allulose, leaving you 5g of carbohydrates a serving, and absolutely none of that is sugar.
As far as the electrolytes go, the dosages of each component aren't exactly the same in Liquid IV's sugar-free Hydration Multiplier, directly comparing facts panels, but they are around the same and have a similar sort of balance. Fans that want to go the cleaner and leaner sugarless route will lose out on variety, as there are only three flavors available versus the original's 11, with Green Grape, a classic Lemon Lime, and the completely new White Peach.
Another point about the sugar-free Hydration Multiplier and something we didn't see coming is the price. The cost of a box of Liquid IV's sugarless alternative is $25.99, which doesn't seem bad as a box of the regular Hydration Multiplier is $24.99. However, there are two fewer servings in the new product, and to make that difference a bit clearer, that means the sugar-free Hydration Multiplier works out to around 19% more expensive per serving.