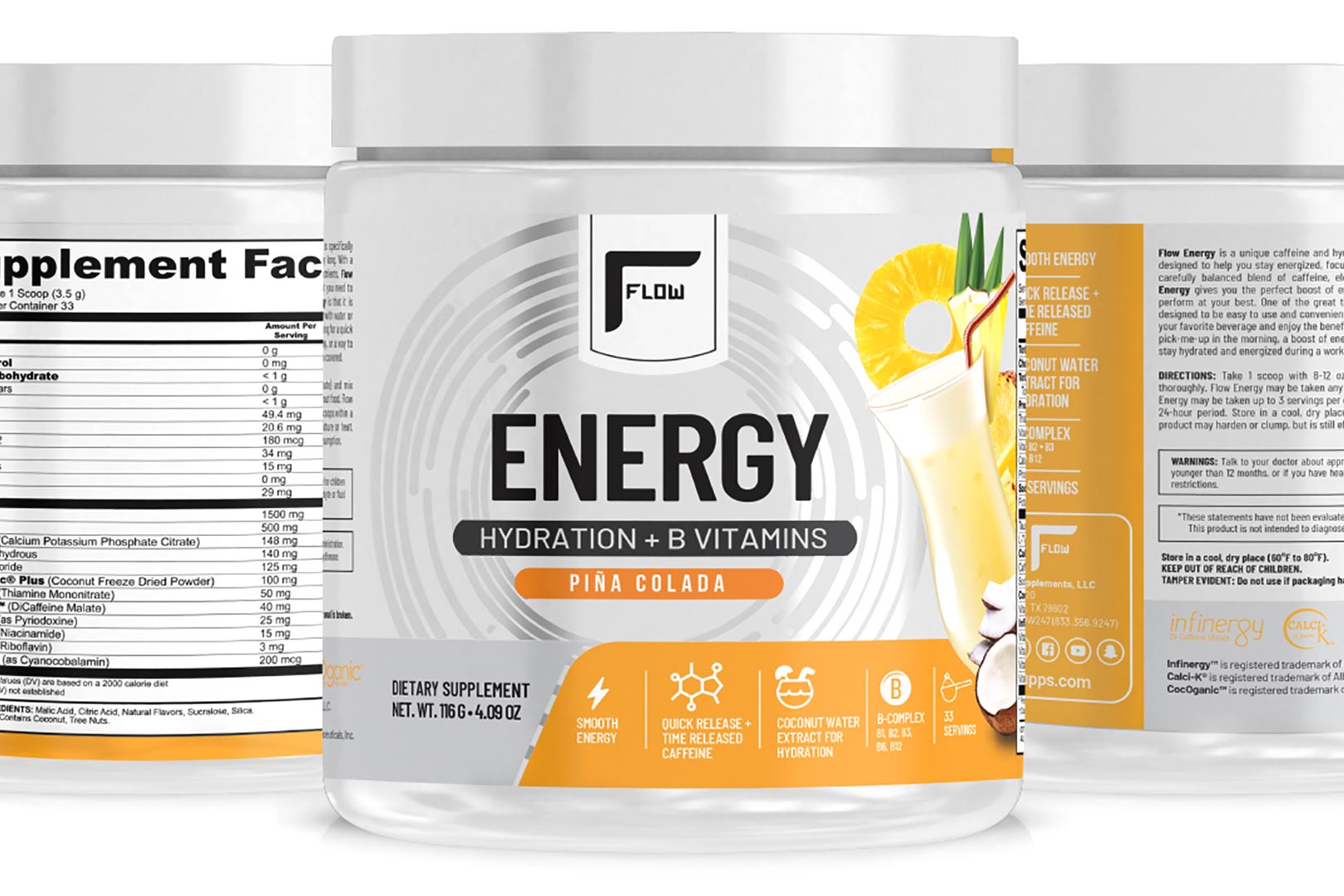 For the third week running, Flow Supplements has released a completely new product; as following on from Shroomies and Hydrate, we have the simply named Energy. As per the title, the latest from the brand is a straightforward, to-the-point energy-supporting supplement. It brings together a variety of ingredients to achieve that experience, all of which are commonly relied on for energy, and you can put Flow Energy to use whenever you feel you could do with an uplift or bit of a boost.
Driving the energizing effect of Flow Supplements' now available Energy is 1.5g of taurine, half a gram of the focus-enhancing tyrosine, a variety of B vitamins, and CocOrganic freeze-dried coconut powder. Caffeine is, of course, also in the mix, and that is what is primarily responsible for the key benefit of the product. The brand combines two sources of caffeine in Energy with 140mg of hard-hitting caffeine anhydrous and 40mg of the slower, extended-release Infinergy branded di-caffeine malate.
Flow Supplements energizing product Energy, is in stock and available for purchase directly from the brand's official online store at $44.99 for a tub of 33 servings, a pinch more than the traditional 30, and there are two flavors to choose from in Cherry Limeade and a cocktail-inspired Pina Colada.