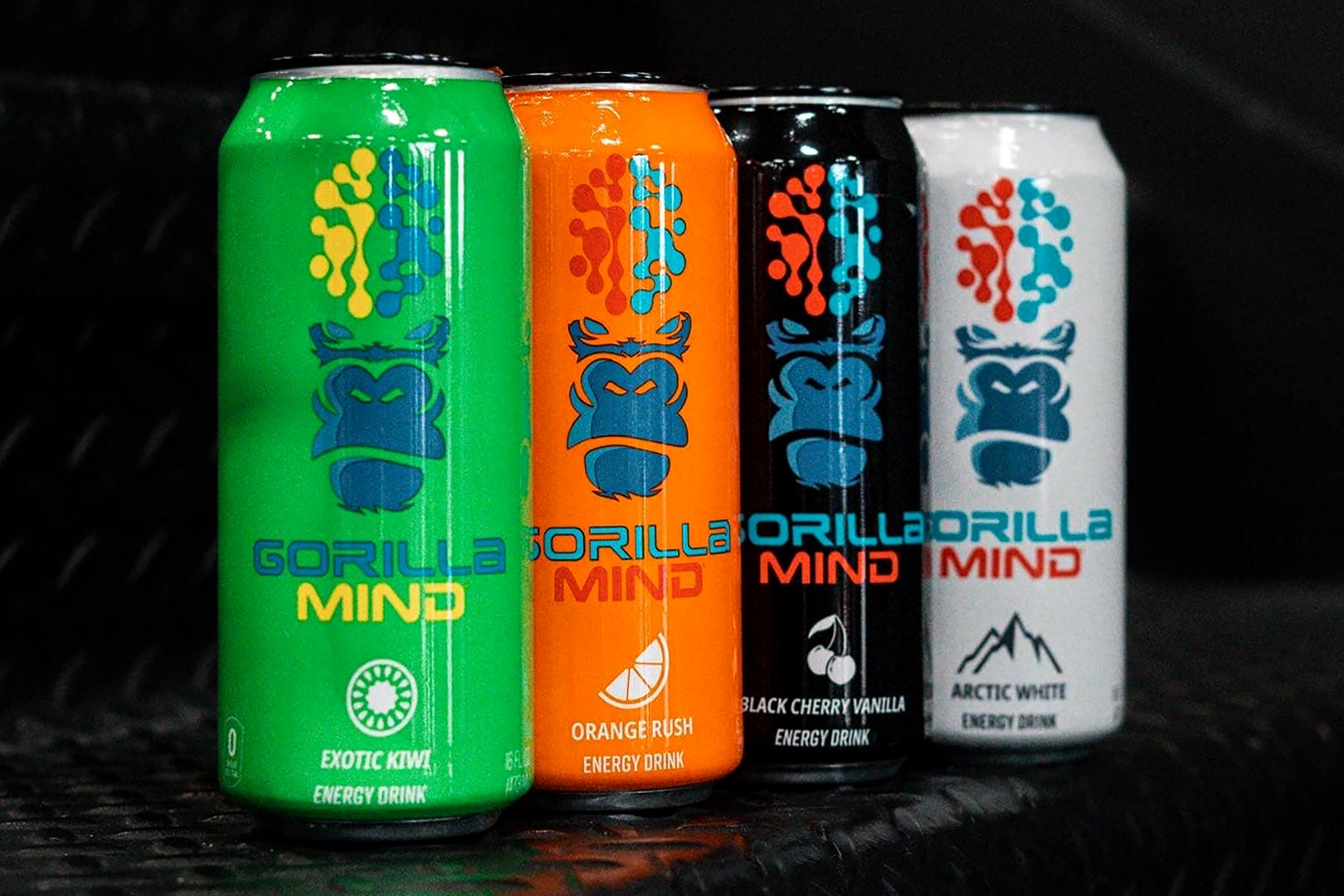 In the lead-up to the launch of Gorilla Mind's first-ever energy drink, simply named Gorilla Mind Energy, there were some bold statements thrown out, including the promise of the most efficacious formula ever seen in a carbonated beverage. Another major detail the reputable brand put out into the world was that following the release of the product, it would be dropping one new flavor every month for the next 12 months.
Flavor extensions that frequently is not easy to do for an energy drink; in fact, it's not often you see well-established brands in the category doing anything close to that; it's more along the lines of once every three months or so. Gorilla Mind launched its energy and focus-fueling beverage in early April and did indeed go on to drop another flavor for the product a few weeks later, in the sweet recipe Strawberry Candy.
We are approaching about a month since the reveal or release of the Strawberry Candy Gorilla Mind Energy and are expecting another flavor to be announced shortly. To make sure we weren't waiting on nothing, we reached out to the brand to confirm the monthly flavors were still happening. Gorilla Mind came back with a confident guarantee, so for those waiting on flavor number six of the energy drink, it is coming, and we'll be sharing details on it as soon as they become available.