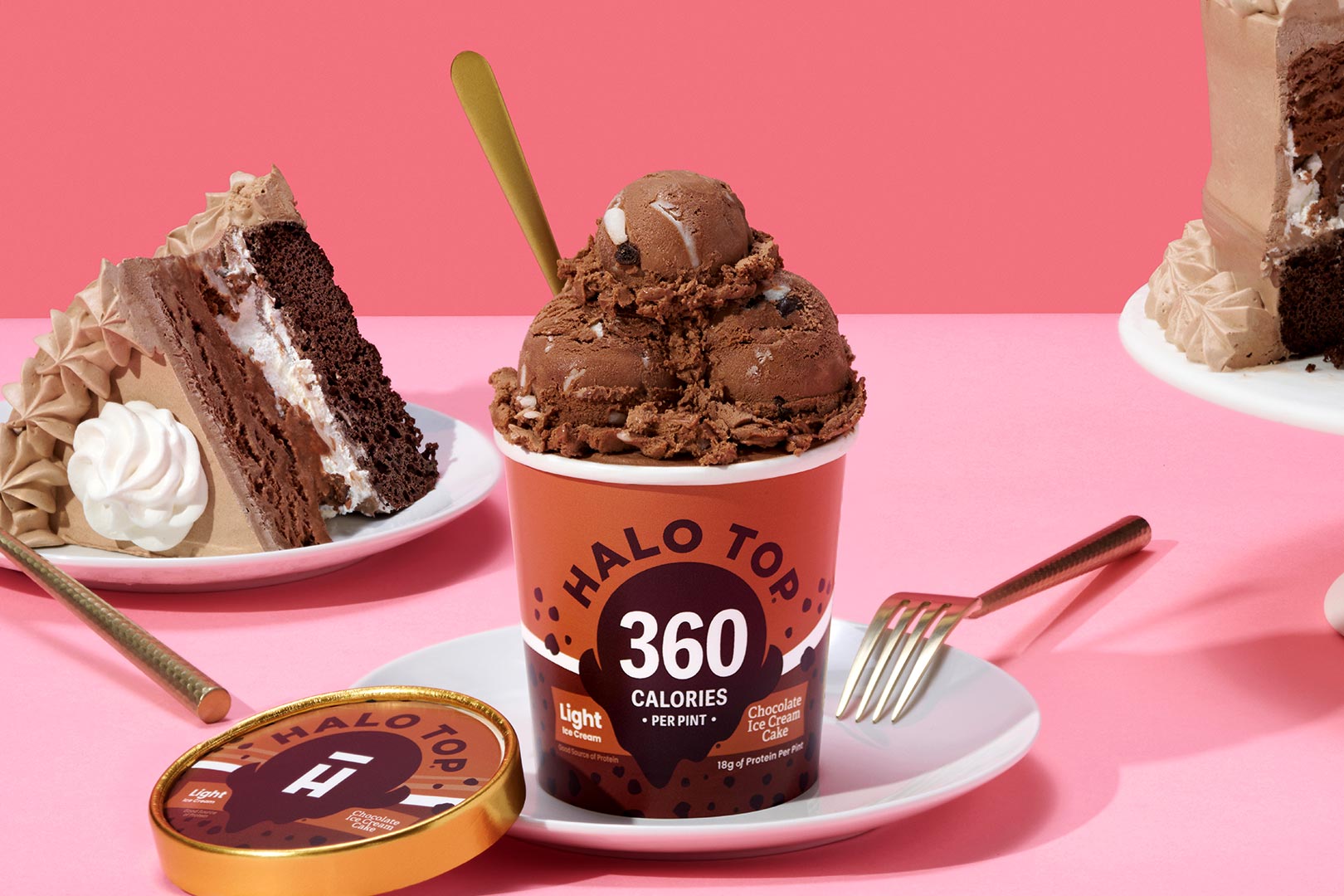 Frozen functional specialist Halo Top continues to be busier and more innovative than ever, pairing the hot and sunny season with the release of three new options spread across two of its delicious, better-for-you treats. The products from Halo Top receiving some attention include its classic single-pint tub of sweet and creamy protein-packed ice cream, and one of its newer items, Fruit Pops, made with real fruit and low in calories.
For the signature Halo Top Ice Cream, the additional option is a Chocolate Ice Cream Cake flavor featuring delicious chocolate ice cream topped with a ring of sweet white icing. Then for the brand's Fruit Pops, there is a lot more than a flavor with two variety packs, each with a total of 12 pops in three different tastes. Even more interestingly, the Fruit Pops in the variety bundles are smaller by about a third at 45.75g versus the regular popsicles at 68.5g, so the nutrition per serving is scaled down proportionally.
The first of Halo Top's bundles has four Fruit Pops each of Strawberry, Mango, and Pineapple, and the other one is a mix of Strawberry, Lime, and Raspberry, with Raspberry indeed being a completely new taste for the product. The new Chocolate Ice Cream Cake Halo Top Ice Cream and Fruit Pops variety packs are available now in all of the brand's usual retailers, and from what we know, they're all permanent, none of them limited.