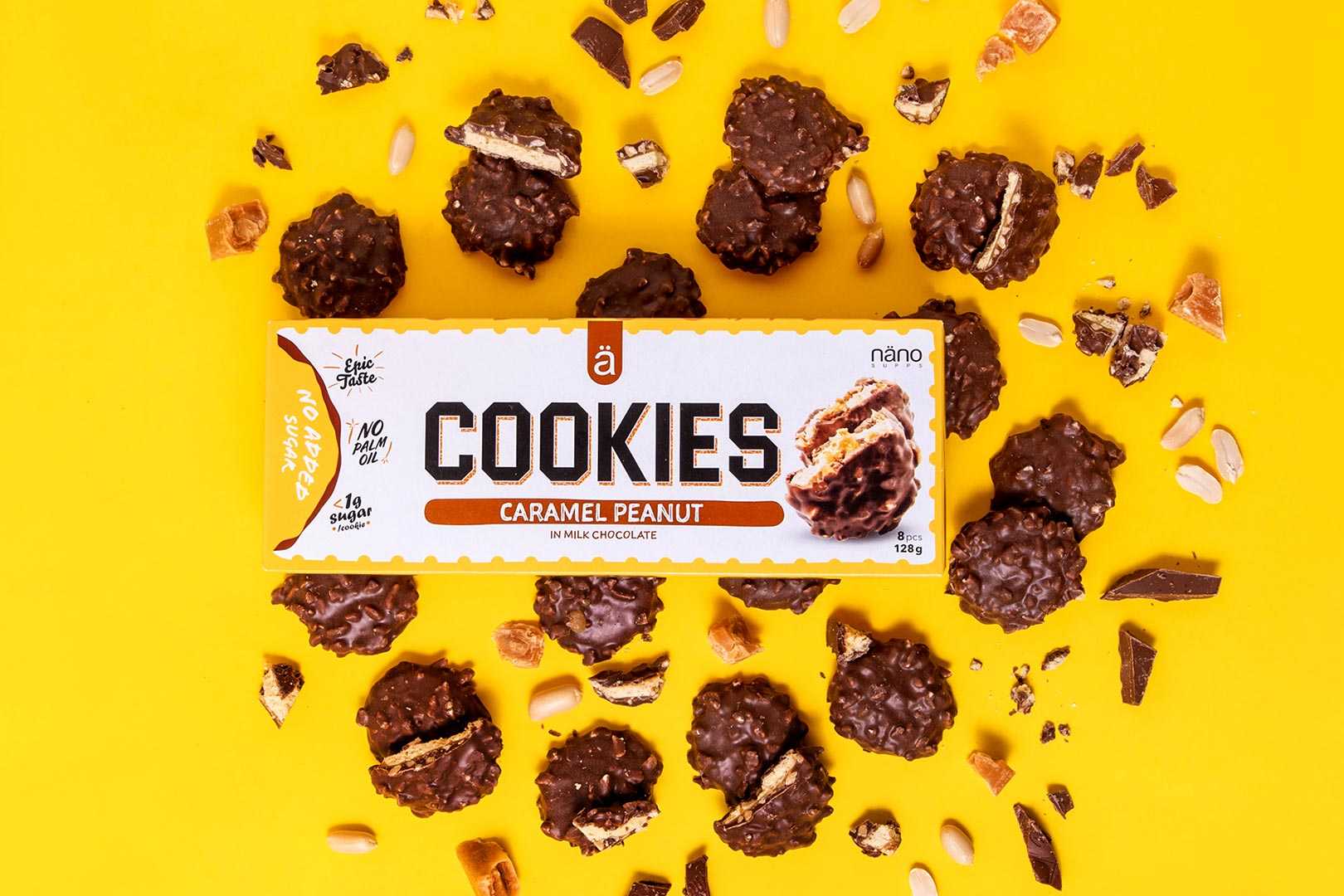 To say Nano Supps has been busy lately is an understatement, with the European functional innovator pumping out more new products than ever before, and each one is as intriguing as the next. In the last two months, the brand has released peanut butter-filled Peanut Twists, crispy Protein Chips, and the tasty Protein Brix. Nano Supps is apparently not done yet and already has another functional creation to share.
Nano Supps has unveiled its mouthwatering, chocolate-covered cookie, promising an incredibly delicious experience with no palm oil and impressively less than a gram of sugar, none of it added sugar. The product looks like an unforgettable better-for-you treat, featuring a crunchy, crumbly base, pieces of peanuts sprinkled around the top in a layer of gooey caramel, then lastly, it's covered in milk or white chocolate.
The product is indeed a delicious cookie, and appropriately that is the name of the functional food in Nano Supps Cookies with two flavors to choose from, in Coconut Caramel Peanut and the milk chocolate option, Caramel Peanut. We don't know the exact nutrition profile of the practically no-sugar snack, but all will be revealed shortly as the European is officially launching it to stores and distributors next week.