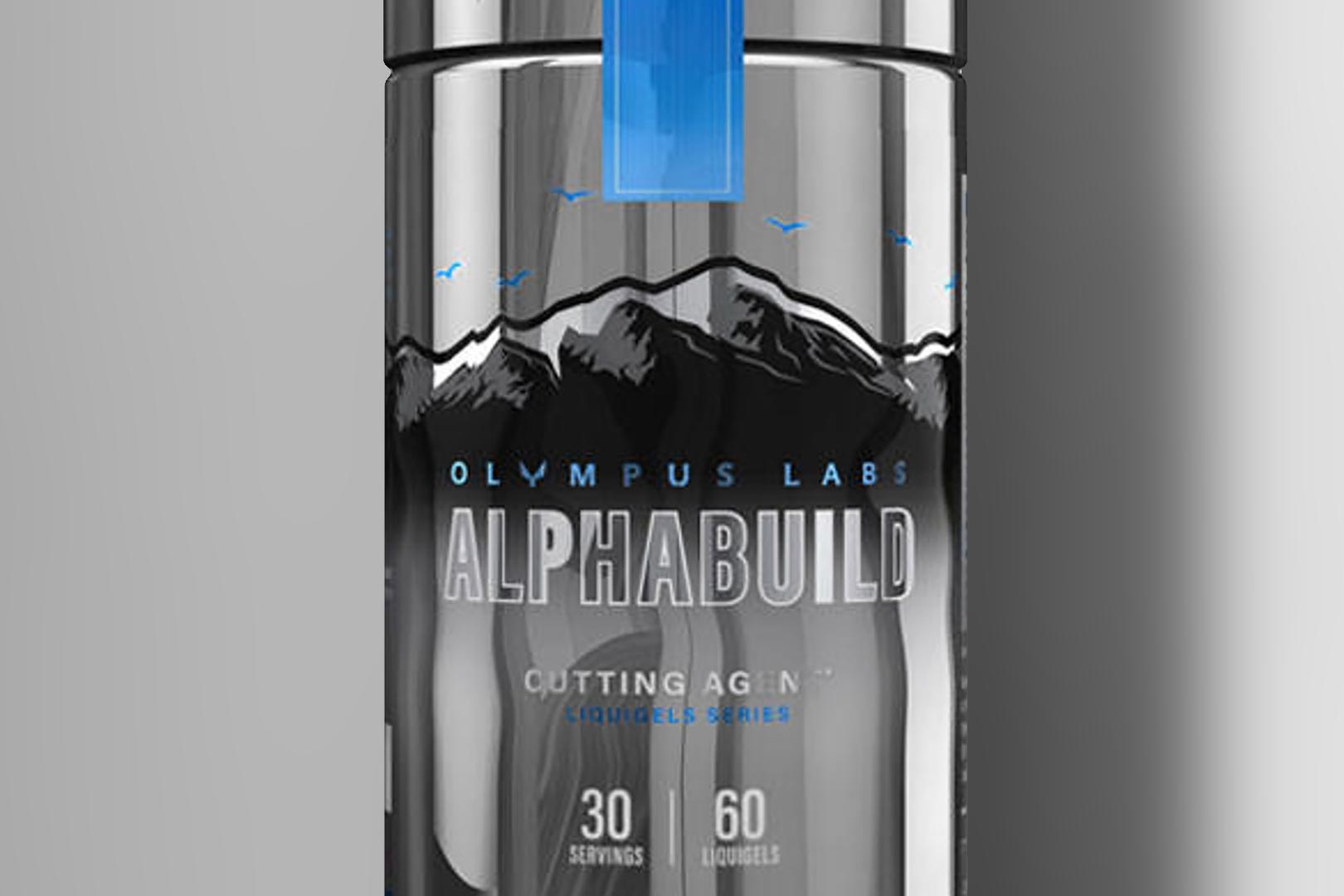 As promised, Olympus Labs has remained busy since its return to the supplement industry following the launch of its muscle builder AlphaBulk with the pre-workout Oracle. The brand has released another entry in its return this week, introducing AlphaBuild, a product that can be stacked with AlphaBulk. Despite the similarities in name, Olympus has designed AlphaBuild has more of a weight loss supplement or cutting agent.
Olympus Labs' AlphaBuild is, first and foremost, a leaning product, as it says right on the front of the bottle, but it does promise some more muscle builder-type benefits with improved muscle protein synthesis, better muscle recovery, and enhanced performance. That does kind of make sense as one of the ingredients in AlphaBuild is from AlphaBulk in alpha-lonone but at a higher dose of 800mg in each two liquigel serving.
Alongside the alpha-lonone, Olympus Labs has packed (-)-epicatechin enhanced with PhytoFuse technology for superior absorption and efficacy, and (+)-epicatechin, both sourced from green tea with 600mg of the former and 160mg of the latter. Premium Chromax chromium is another feature of the cutting and muscle-building agent, and lastly is avocado extract standardized to 90% abscisic acid, so far from your typical blend of ingredients in a weight loss-focused supplement.
You can purchase Olympus Labs' latest entry into the sports nutrition category through its exclusive retail partner Strong Supplement Shop, the same place the muscle builder AlphaBulk made its debut, as well as the blend-style stimulant pre-workout Oracle. The price the store has on AlphaBuild is actually one dollar more than AlphaBulk at $59.95, and that'll get you a full bottle of 30 servings to supply you for a typical 30-day month.