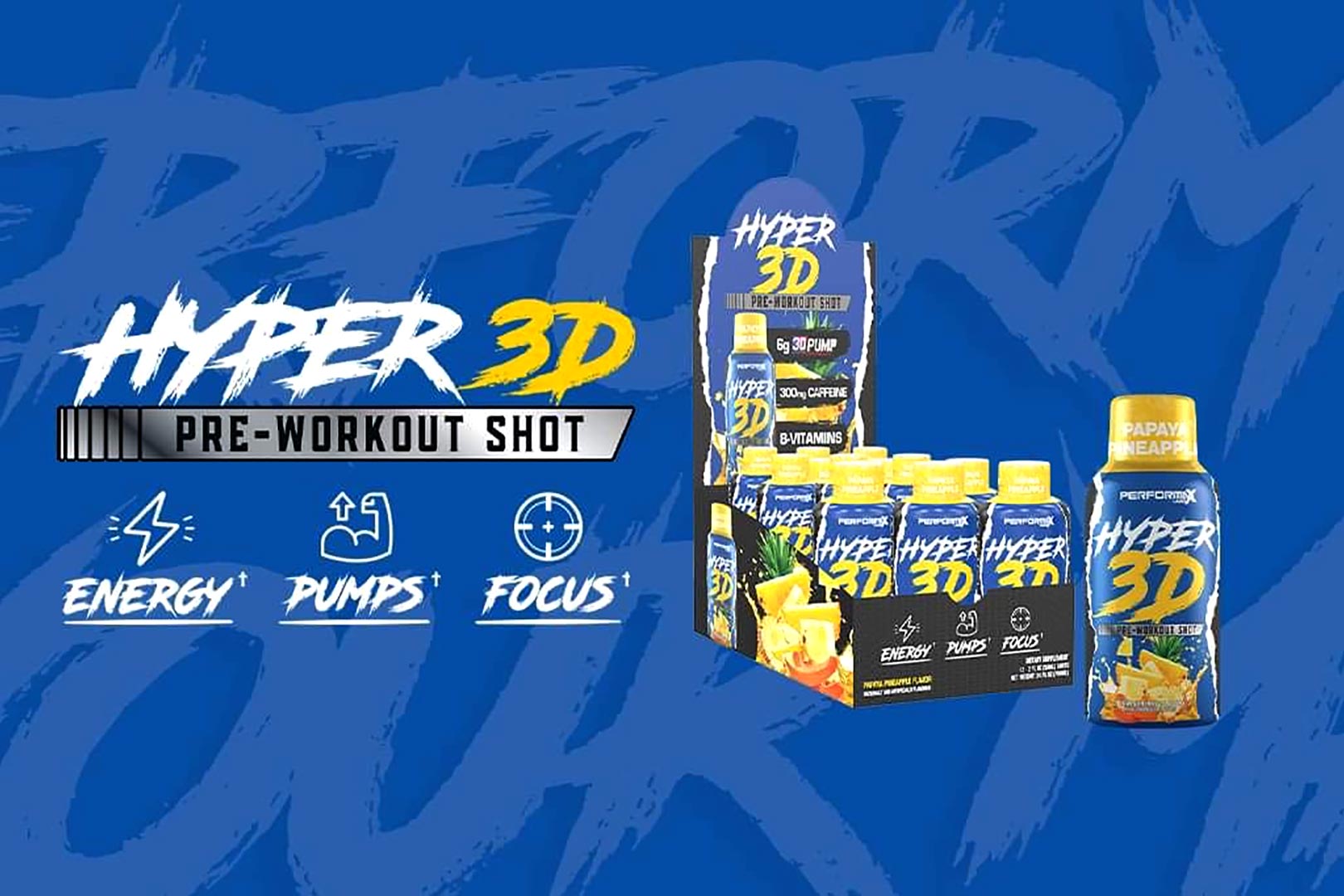 The covers have been taken off Performax Labs' highly-anticipated "biggest little launch", and it was well worth the hype, being a first in many different ways. The supplement is indeed titled Hyper 3D, as previously confirmed, and it is designed to deliver energy, focus, and, most of all, muscle pumps. Hyper 3D has turned out to be a ready-to-drink pre-workout, and true to its name, it is backed by the proven 3D Pump blend.
Performax Labs' Hyper 3D beverage or compact 2oz shot squeezes B vitamins, a reliable and strong 300mg of caffeine for an intense hit of energy, and to drive the muscle pump portion of the experience, you get a complete 6g of 3D Pump. As mentioned, 3D Pump is a branded blend made up of three separate ingredients in pure citrulline, glycerol, and amla fruit extract, all of which combine to improve and enhance pumps.
This is the first time we've seen 3D Pump put to use in a beverage, and equally importantly, this is the first time we've seen Performax Labs move outside of the traditional flavored powder and capsule supplements, and into something more on-the-go. The formula is nice and simple; the caffeine offers uplifting energy and mental focus, and the 3D Pump powers pumps, all making for a convenient, pocket-sized pre-workout solution.
Performax Labs is rolling out its 3D Pump-backed Hyper 3D pre-workout shot, shortly, and of course, being the experienced and reputable sports nutrition brand it is, the product will have a couple of tastes to choose from when it makes its debut. The brand plans on releasing the compact supplement in two fruity flavors with Peach Mango and something much less common in Papaya Pineapple, both having 3g of carbohydrates and 15 calories.