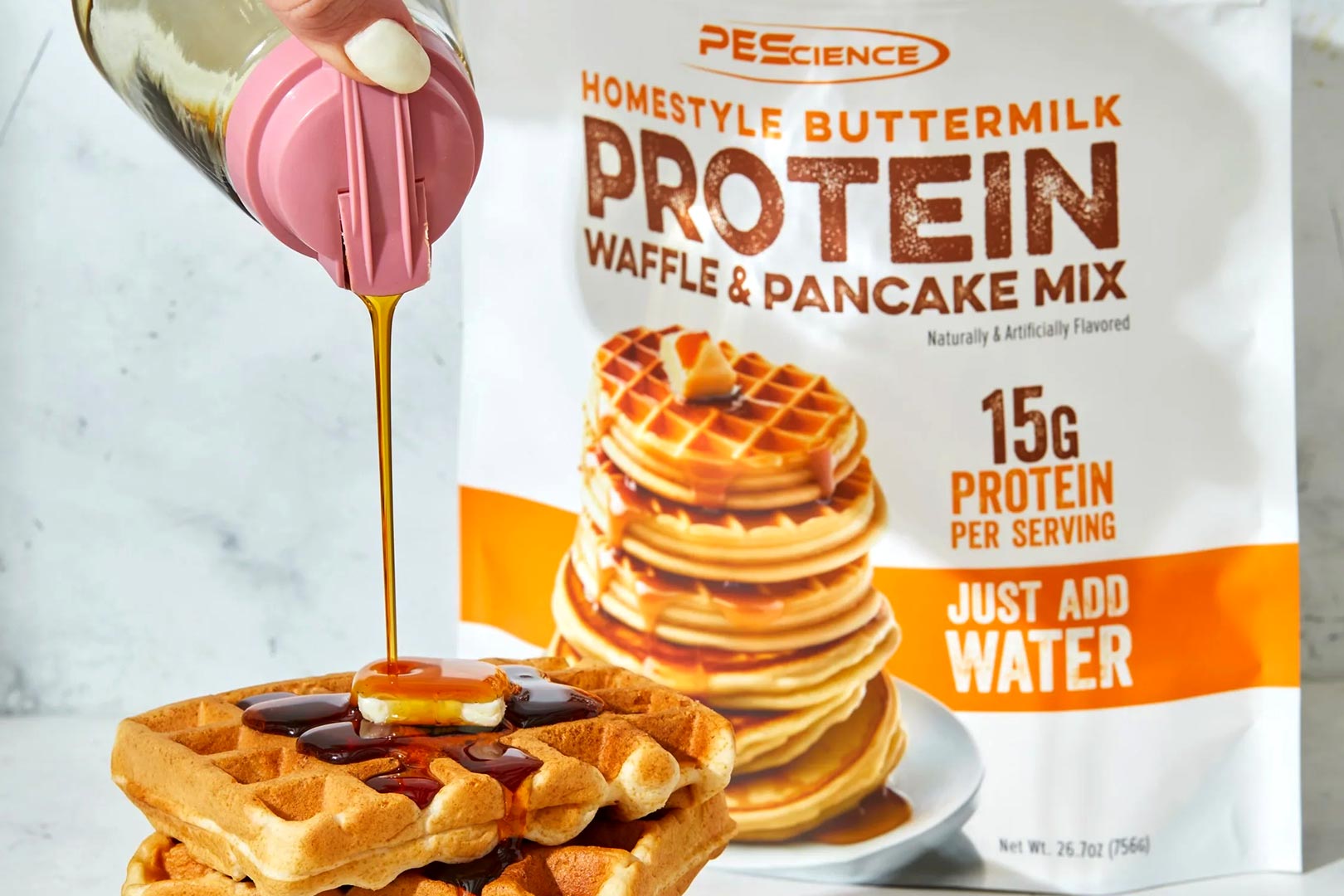 PEScience shared a preview of its newest functional innovation last week, which explains everything about itself in its name with Protein Waffle and Pancake Mix. As you can guess, it is a baking mix that you simply combine with water to turn into traditional pancake or waffle batter. Coming from a sports nutrition brand like PEScience, the macros on the familiar foods are much cleaner and higher in protein, and now that they're available, we can tell you their precise macros.
PEScience has launched its Protein Waffle and Pancake Mix through its online store this week at $14.99 for a bag of 12 delicious servings, or spend $10 more at $24.99, and you get a bag of the baking mix plus a miniature waffle maker to put the batter in quickly pump our some waffles. The product has debuted in one flavor, and it is a classic pancake and waffle taste with Buttermilk, although that's not to say the brand won't expand the menu if it finds success.
As for the complete nutrition profile on a serving of PEScience's Protein Waffle and Pancake Mix, the functional baking mix does not disappoint, giving you 15g of protein a serving alongside an almost double 28g of carbohydrates with 3g of that sugar and 2g fiber, 6g of fat, and 240 calories. It's not the leanest high-protein waffle or pancake mix we've come across, but knowing the brand, it'll more than make up for the gap by delivering an absolutely delicious experience.