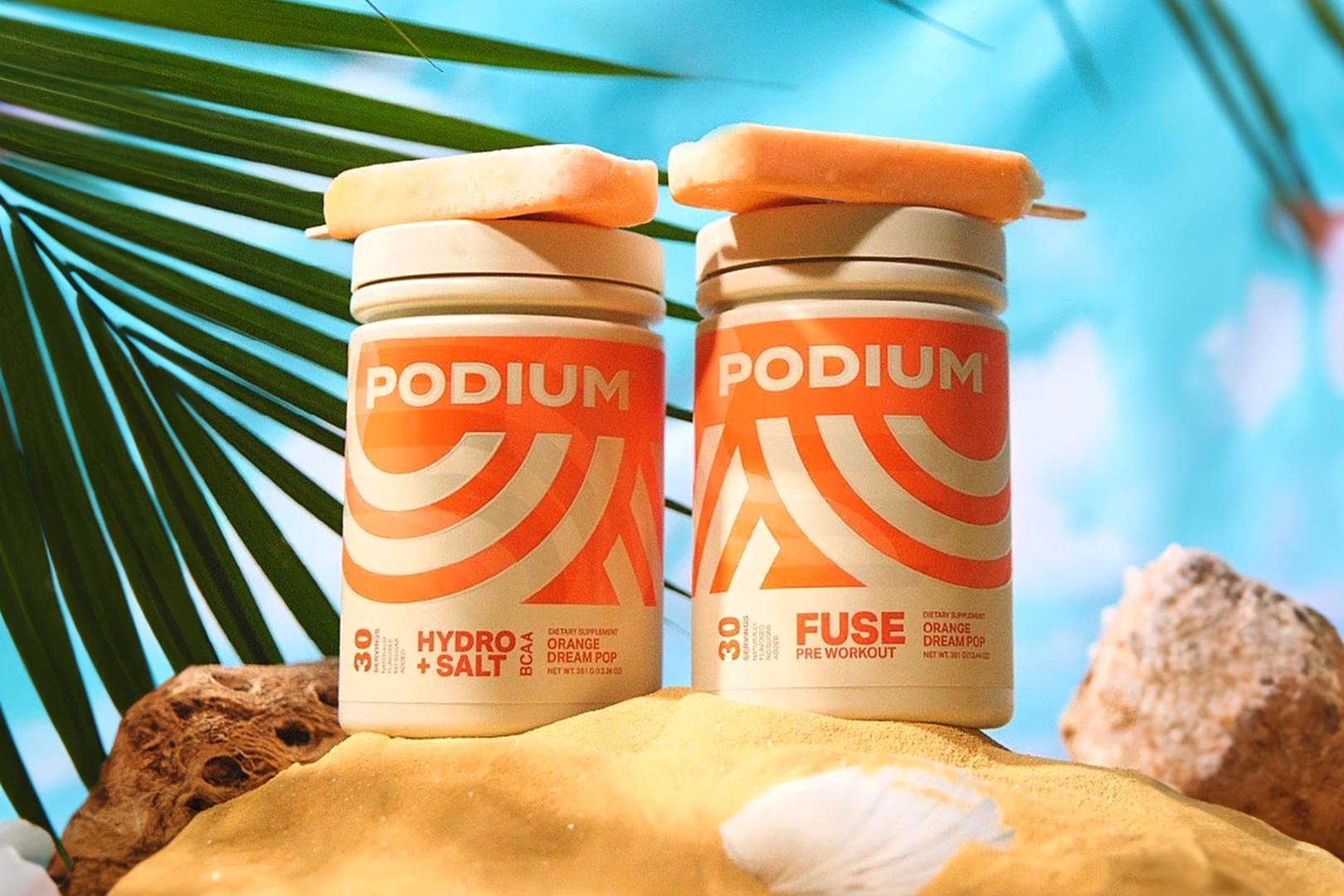 Around this time last year, premium sports nutrition brand Podium came out with a special edition flavor for summer, and it was themed around the sunny season from title to taste in a sweet and refreshing Summertime Lemonade. The flavor was put together for two of the brand's popular supplements in the amino cocktail Hydro & Salt and the balanced pre-workout Fuse, and there was actually another summer edition taste alongside Summertime Lemonade in the red, white, and blue Bomb Pop.
About one year on from the launch of Summertime Lemonade and Bomb Pop for Hydro & Salt and the pre-workout Fuse, Podium has announced a similar sort of flavor extension for those same two supplements. To go with summer here in 2023, the brand has turned another classic popsicle into a flavor of Hydro & Salt and Fuse with Orange Dream Pop. In addition to that entirely new taste experience, Podium is bringing back one of the two summer editions it dropped last year in Summertime Lemonade.
The sweet, smooth, and citrusy Orange Dream Pop and Summertime Lemonade for Hydro & Salt and the pre-workout Fuse are going live on what is officially the first day of the summer season, which is Wednesday of next week, the 21st of June.