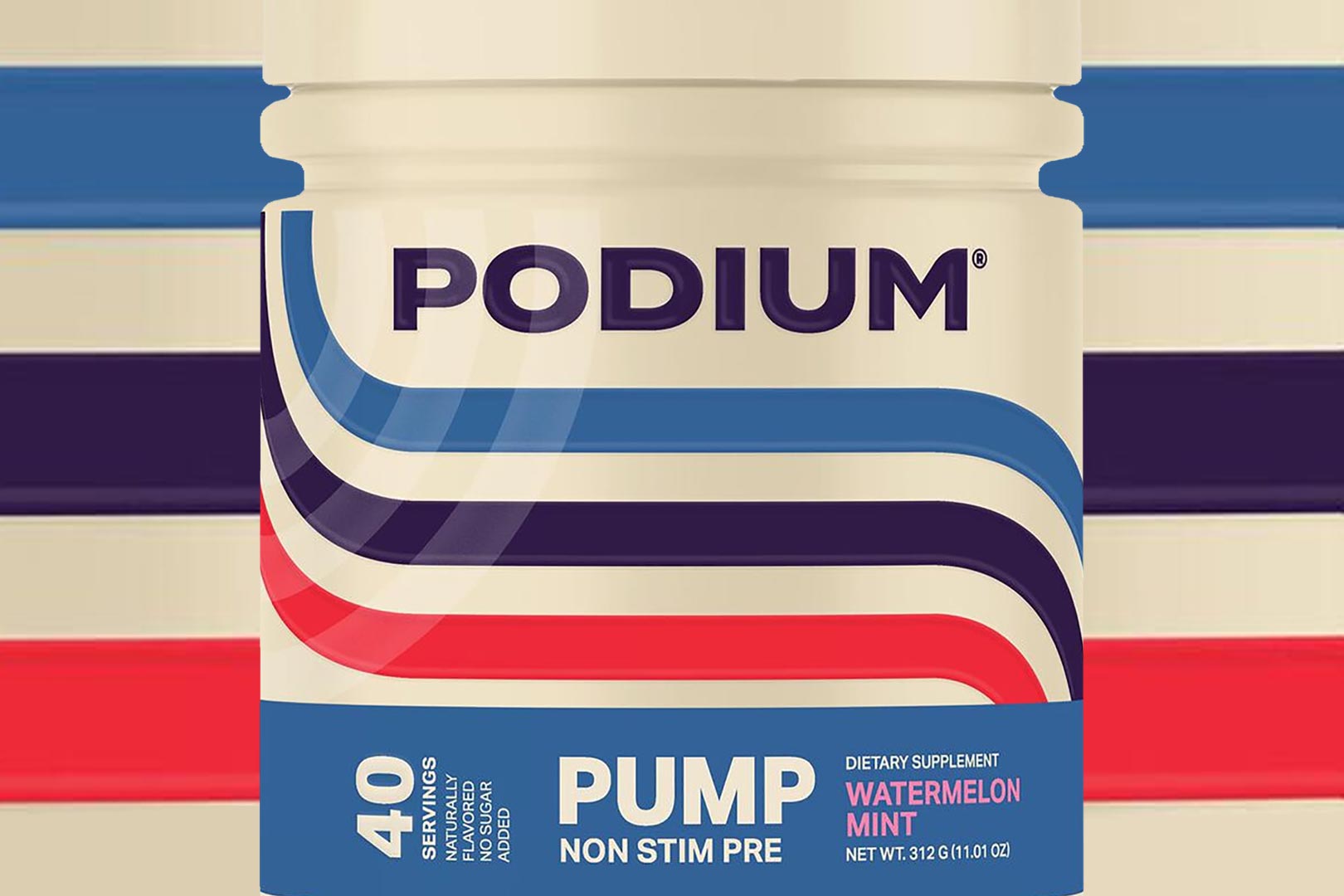 Alongside the launch of its simple and straightforward standalone selection of supplements, the Solo Series, premium sports nutrition brand Podium, has snuck out another completely new and more advanced item. One of the first products the brand ever brought to market was a balanced, stimulant-powered pre-workout by the name of FUSE, and it hasn't been back to the highly competitive category until this month.
Now available over at GNC at $39.99 for a tub of 20 maximum servings in Watermelon Mint and Neutral flavor options is Podium Pump. While Fuse is the brand's stimulant-backed pre-workout, Pump is its stimulant-free entry into the space, which can be used by itself to primarily enhance muscle pumps. You can also choose to stack it with FUSE for a more complex and intense workout experience with much better pumps.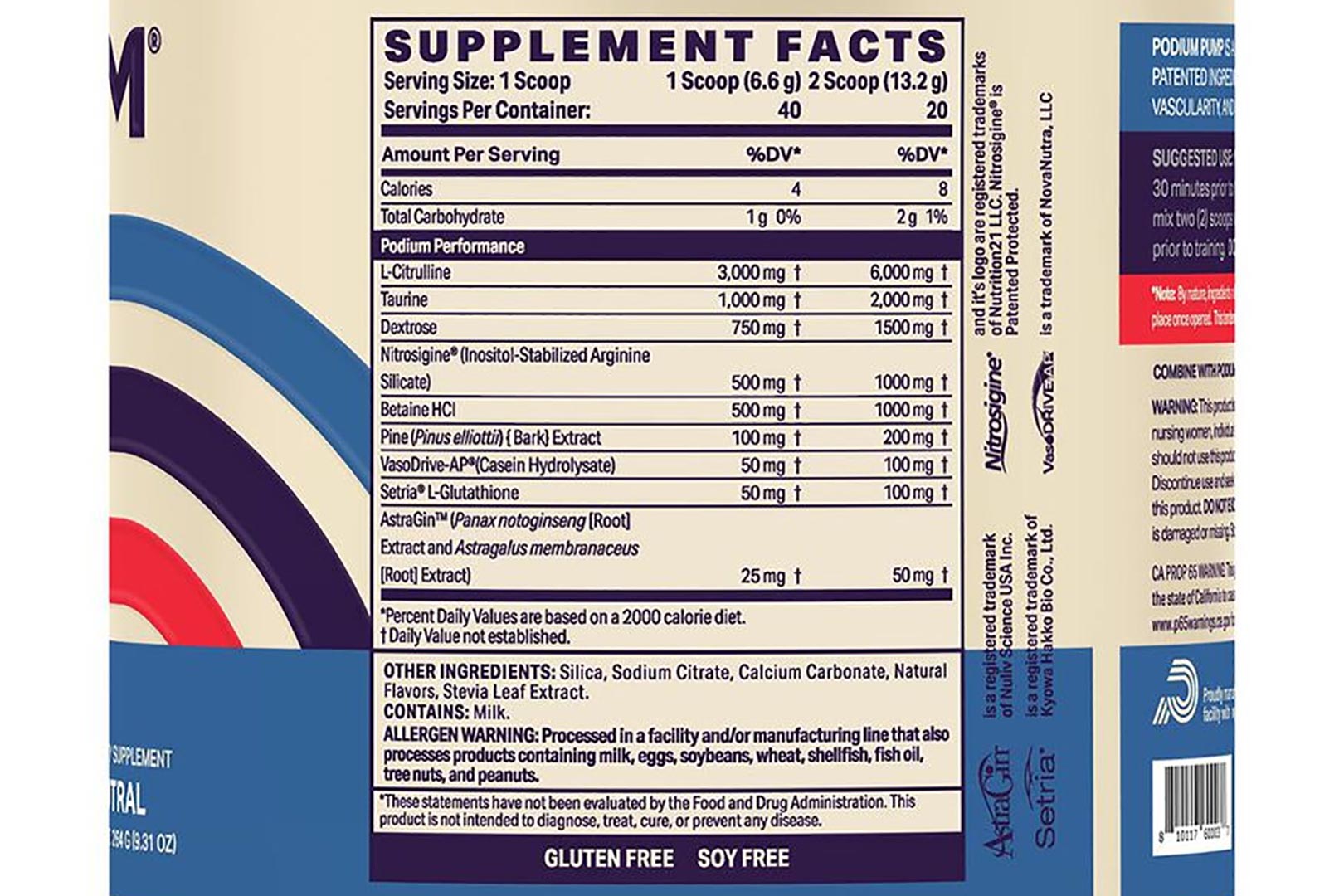 Similar to FUSE, Podium Pump packs an impressive list of highlights in its maximum two-scoop serving, and again, the primary focus of this supplement, if not the entire focus of it, is to improve and enhance muscle pumps. For that specific type of performance, the brand has packed Pump with 6g of pure citrulline, 1.5g of premium and proven Nitrosigine, 100mg each of Setra glutathione and VasoDrive, 200mg of pine bark, a single gram dose of betaine HCl, 2g of taurine, and 1.5g of dextrose.
To top it off, Podium also has the reliable absorption enhancer AstraGin at an effective 50mg a serving. Overall, the Pump formula is backed by a broad set of ingredients that'll certainly have an impact on pumps while training, and all without any infusion of stimulants. Once again, you can stack Podium Pump with FUSE for the brand's strongest experience, with the only notable crossover being that they both have 6g of citrulline.