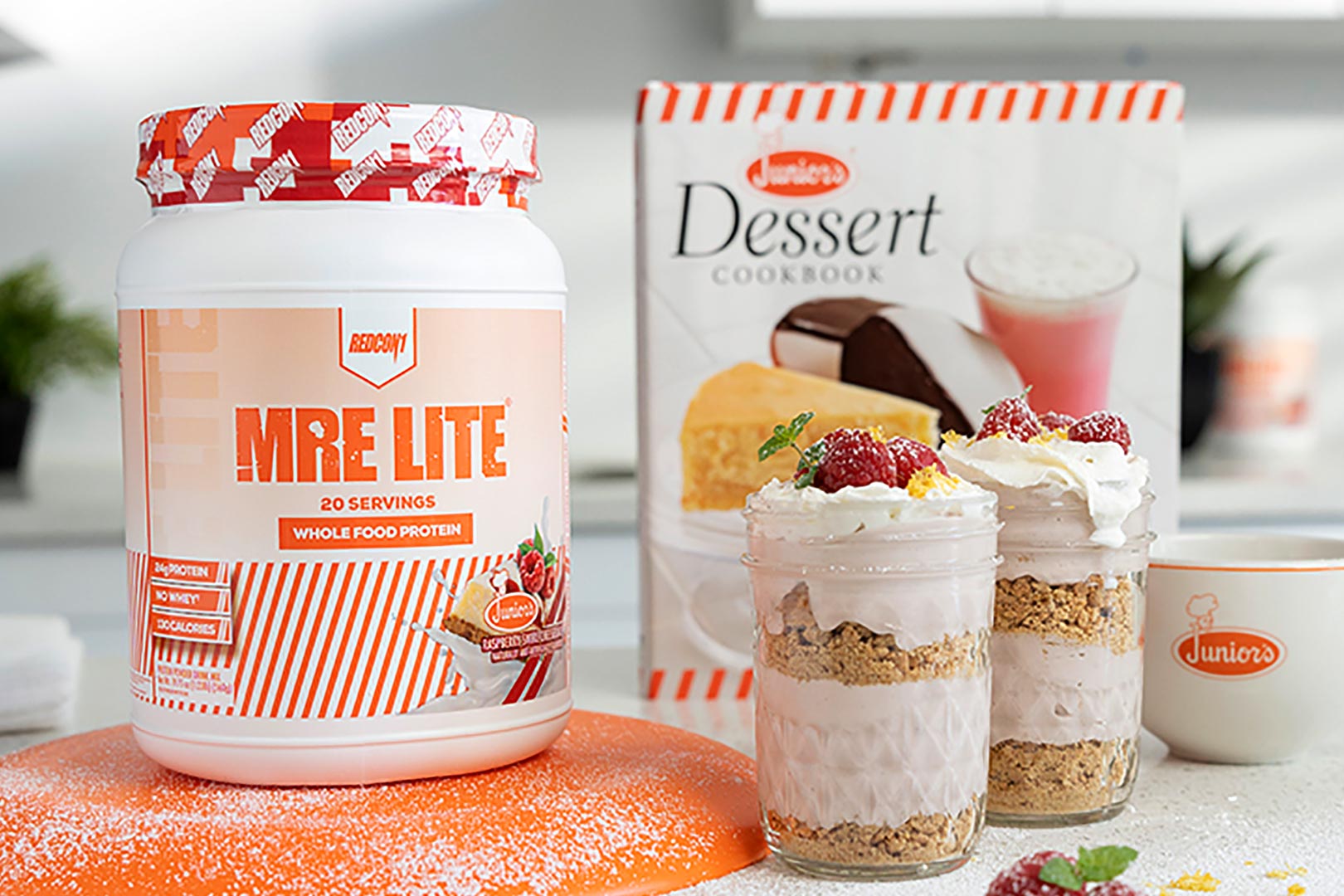 If you can cast your mind back to early April, you may remember Redcon1 snuck out a rather large piece of news in that it is coming out with its first-ever authentic flavor collaboration, and like most of them, it is an intriguing one. The two-time Brand Of The Year has come together with the iconic restaurant chain Junior's, founded more than half a century ago in the 1950s, and one of its signature foods is tasty Cheesecakes.
Unsurprisingly, Redcon1 confirmed that its partnership with Junior's would involve an authentic Junior's Cheesecake flavor, specifically Junior's Raspberry Swirl Cheesecake for the brand's protein powder, MRE Lite. As previewed and promised, Redcon1 has gone ahead and made that product available this month, with the undoubtedly delicious Junior's Raspberry Swirl Cheesecake MRE Lite in stock at redcon1.com for $24.99 a tub.
Fans of Redcon1 may notice that the price is a lot cheaper than any other flavor of MRE Lite protein powder, and while it is smaller, it's still much more cost-effective. A standard flavor of MRE Lite costs $44.99 for a tub of 30 servings, while Junior's Raspberry Swirl Cheesecake is $24.99 for 20 servings. The macros are also solid with 24g of protein from beef, pea, brown rice, chicken, egg albumin, and salmon, alongside 4g of carbohydrates, only 2g of that sugar, 2g of fat, and a calorie count of 130.