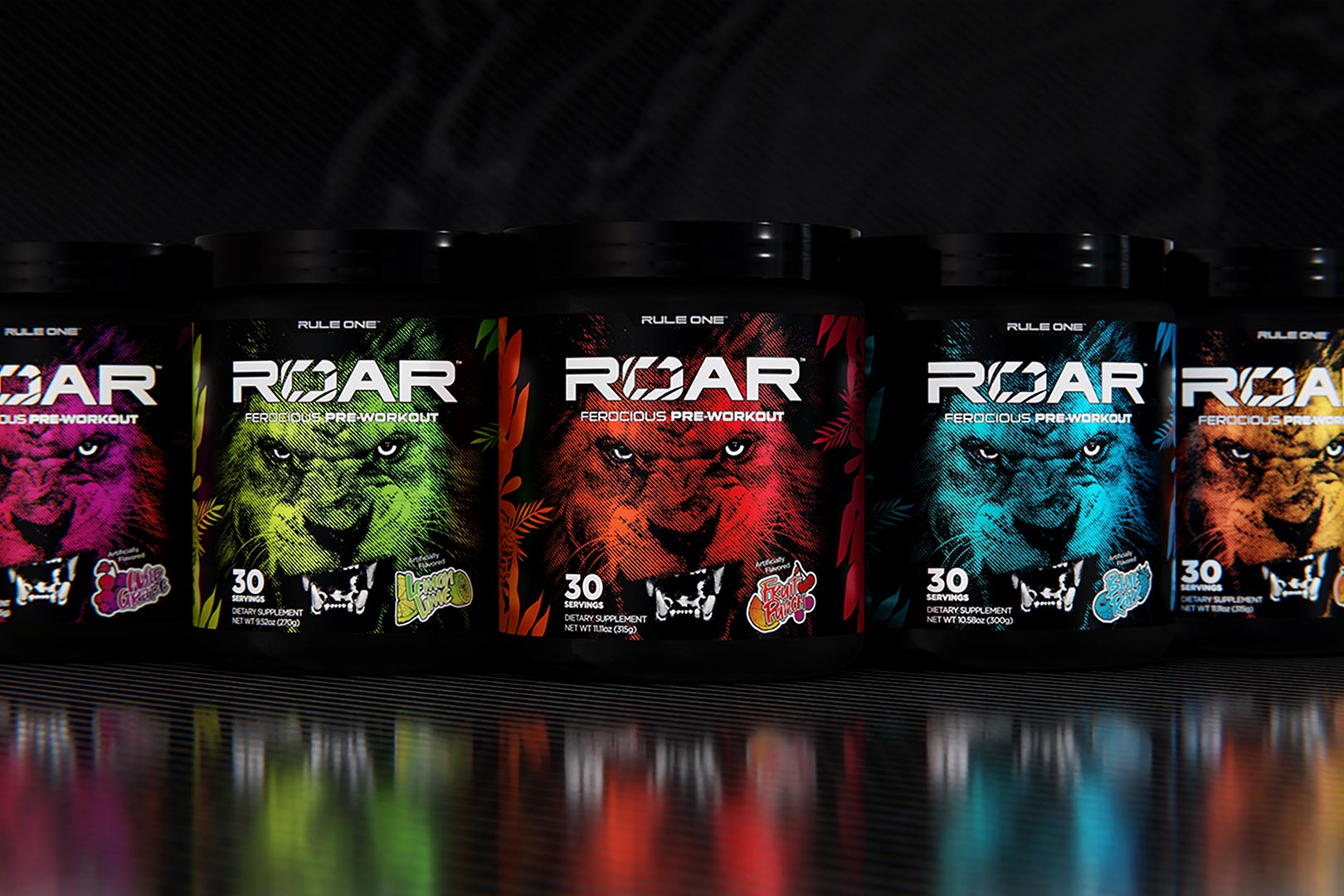 Premier pre-workouts have become the thing to do these past couple of years, but there have also been plenty of sports nutrition brands going the other direction and adding something more cost-effective with a price point closer to that $20 area than 40 or $50. That is the case with the latest from Rule One Proteins, which has finally been unveiled today, introducing the pre-workout Roar, and it is indeed a more cost-effective offering, as we guessed.
Rule One Proteins' Roar is basically a more value-focused offering in the pre-workout category compared to the brand's previously released and advanced competitor preLIFT. While that one packs some hefty highlights like 6g of pure citrulline for pumps and 3.2g of high-quality CarnoSyn beta-alanine for performance, Roar has a smaller selection of ingredients and lighter dosages, with many still at a level where they'll have a noticeable effect.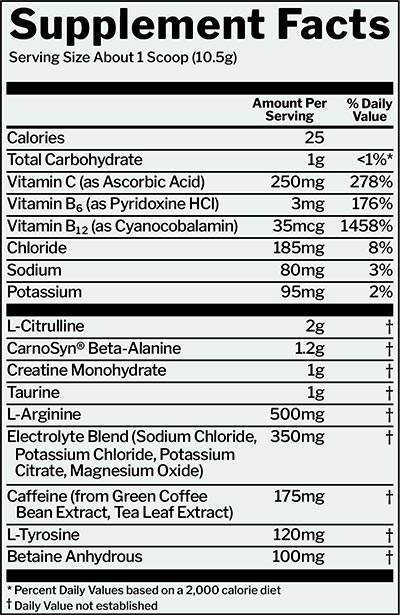 We've got the facts panel for the Roar pre-workout in the image below, and in two scoops, most of the dosages are reasonable, such as 4g of pure citrulline, 2.4g of CarnoSyn, 2g of taurine, and 350mg of caffeine. The supplement does only have 30 single scoop servings a tub, so doubling would drop you down to only 15. In saying that, do keep in mind this is a cost-effective pre-workout with a price tag much lower than preLIFT, which is, of course, remaining on the market as Rule One Proteins' premium competitor.
Rule One Proteins is rolling out its simpler pre-workout Roar shortly, as well as making it available for purchase directly through its online store at ruleoneproteins.com. As mentioned, the price on this one is closer to $20 compared to a full-size tub of 30 maximum servings of preLIFT at $47.99. Roar comes with five flavors right out of the gate, all common classic pre-workout tastes in Lemon Lime, Blue Razz, Fruit Punch, Peach Mango, and Wild Grape.