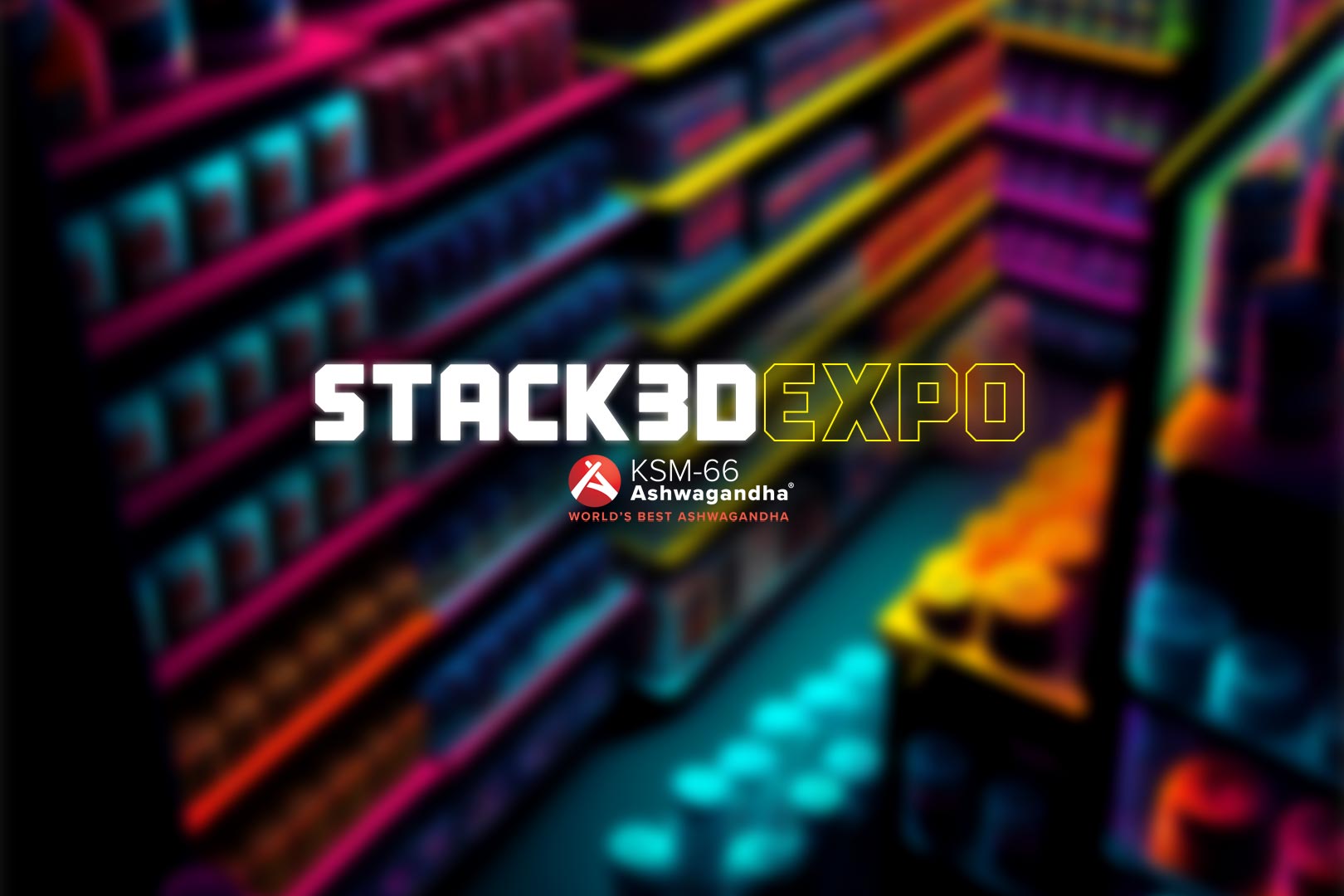 It is that time of the week again when we announce another group of exhibitors that will be taking part in this year's Stack3d Supplement Expo, presented by KSM-66 ashwagandha, going down in exactly two weeks from Monday of next week. All of the supplement companies, ingredients houses, and functional brands involved will be doing their best to bring the experience of a traditional physical expo to the digital world where ever you are in the world.
The Stack3d Supplement Expo will be accessible starting midnight Sunday through to midnight the following Sunday, at stack3dexpo.com, with no fee or ticket required for entry; simply visit the website from any device, be it on mobile, tablet or laptop, and from any location. We've announced a total of 20 exhibitors for this year's KSM-66 ashwagandha presented Stack3d Expo, with today bringing another ten to edge closer to our limit of 40 to 50.
The prominent Japanese retailer Suplinx will be introducing itself at the Stack3d Supplement Expo, presented by KSM-66 ashwagandha, alongside the innovative Ingredient Optimized, Canadian sports nutrition powerhouse AllMax Nutrition, fast-growing NFS, legacy hardcore brand Mutant, and growing newcomer Jet Social. The sports nutrition specialist SNS will also be exhibiting, as well as SST creator Performix, the ingredient house responsible for the popular Nitrosigine, Nutrition21, and the reputable Inspired.
Once again, the Stack3d Supplement Expo is kicking off on Monday, the 17th of next month, which is two weeks from Monday of next week, and you'll be able to access everything when it goes live by simply heading stack3dexpo.com. We encourage absolutely everyone to visit the digital experience, check it out, interact with each of the pages and displays, and share across social media to truly create the week of hype and excitement we aim for it to be.