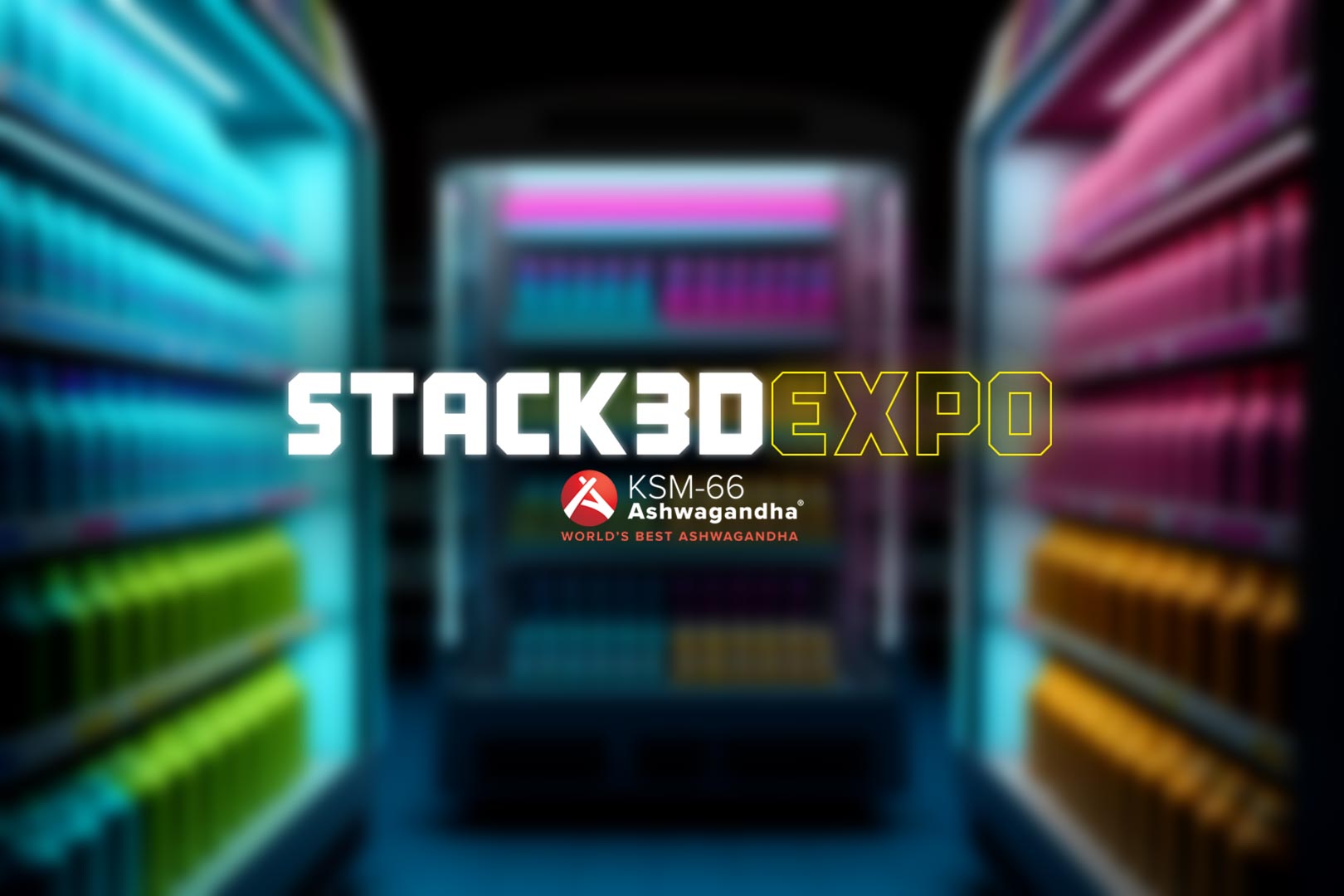 We are about four weeks out from the 2023 edition of the Stack3d Supplement Expo presented by our title sponsor, premium KSM-66 ashwagandha. The online-exclusive event is kicking off Monday, the 17th of July, and runs through until the following Sunday, the 23rd. Our digital event is our effort to bring everything you get at a traditional, in-person convention to any device, regardless of where you are in the world.
The Stack3d Supplement Expo typically involves major announcements regarding the likes of new supplements and developments, the official launch of completely new products, unmissable deals and discounts, and massive giveaways from sports nutrition brands, functional food companies, and premium ingredient houses. Again, we do our best to translate all of the features we can from a physical expo to online.
Following last week's reveal of the first round of exhibitors for the KSM-66 presented Stack3d Supplement Expo for 2023, today we have the second, involving more notable names. Expanding the list this week is the ingredient powerhouse Compound Solutions, the widely available VMI Sports, the most 'Merican brand out there, 'Merica Labz, two-time Brand Of The Year Redcon1, the reputable Kaged, and legacy company PVL.
The last four we have to announce this week for the Stack3d Supplement Expo, presented by KSM-66, are the fast-growing Panda, Savage Line Labs out of Canada, the performance and endurance-focused EndurElite, the creator of the pre-workout The Curse, JNX Sports. All of them and more will be making their presence known at the 2023 Stack3d Expo, with our game-changing move to be finally unveiled at the event as well.