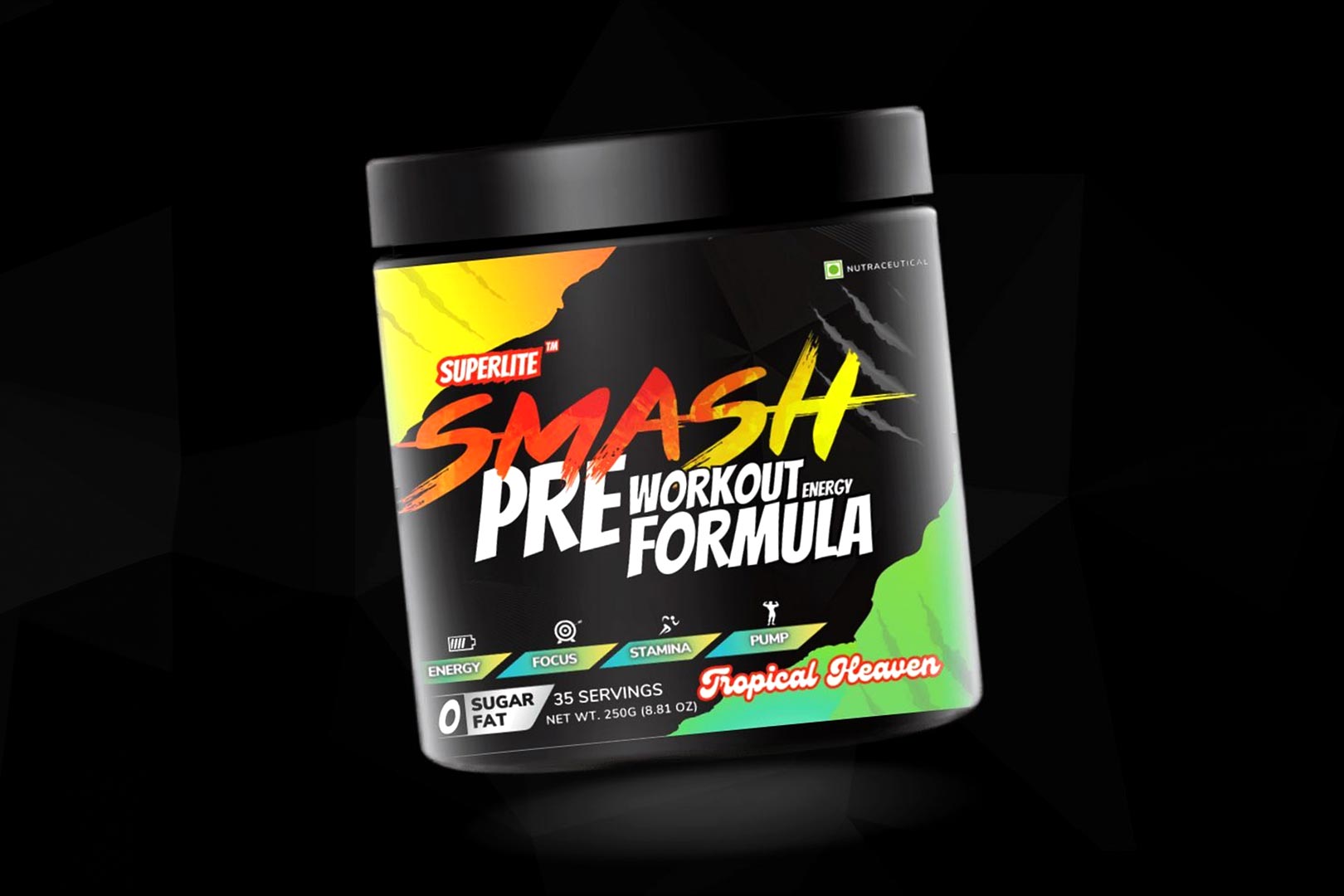 We recently posted about the Indian brand Superlite regarding its rather intriguing carbonated energy drink, Superlite Energy. The product doesn't come in a can like most competitors in the category; instead, it is bottled and features no sugar, zero calories, taurine, coQ10, and, of course, caffeine for energy. The beverage isn't all Superlite has available; it also has a couple of supplements, one of which has just been revamped.
Superlite in India has reformulated and relaunched its pre-workout Smash, although it's not anything to write home about. First and foremost, the brand is known for its energy drink, and with that in mind, it's not too shocking to see the incredibly basic and low-dose formula in the second iteration of Smash. It does contain a fair amount of beta-alanine at 2.75g to support performance and endurance, but that is the most impressive dose of the lot.
Alongside the beta-alanine, Superlite has packed its Smash sequel pre-workout with half a gram of n-acetyl-l-tyrosine, another 500mg of the smoothening theanine, and citrulline HCl, also at half a gram a serving. There is a creatine source by way of creatine HCl at 250mg a serving, then taking responsibility for the stimulating side is yohimbe bark and a moderate amount of the ever-reliable caffeine at 200mg.
As mentioned, the beta-alanine is at a good amount, but that's realistically the only one. Creatine HCl you want to see beyond a gram, and citrulline tends to be multiples of what it is, getting as high as 10g in some pre-workouts. There are competitors in the country that have well-dosed supplements, so it can be done. The price of Superlite's Smash kind of makes up for the formula at ₹999 (12.19 USD) for a bottle of 35 servings; however, the balance is still off, with the caffeine limiting you from taking more than two to bring up the rest.