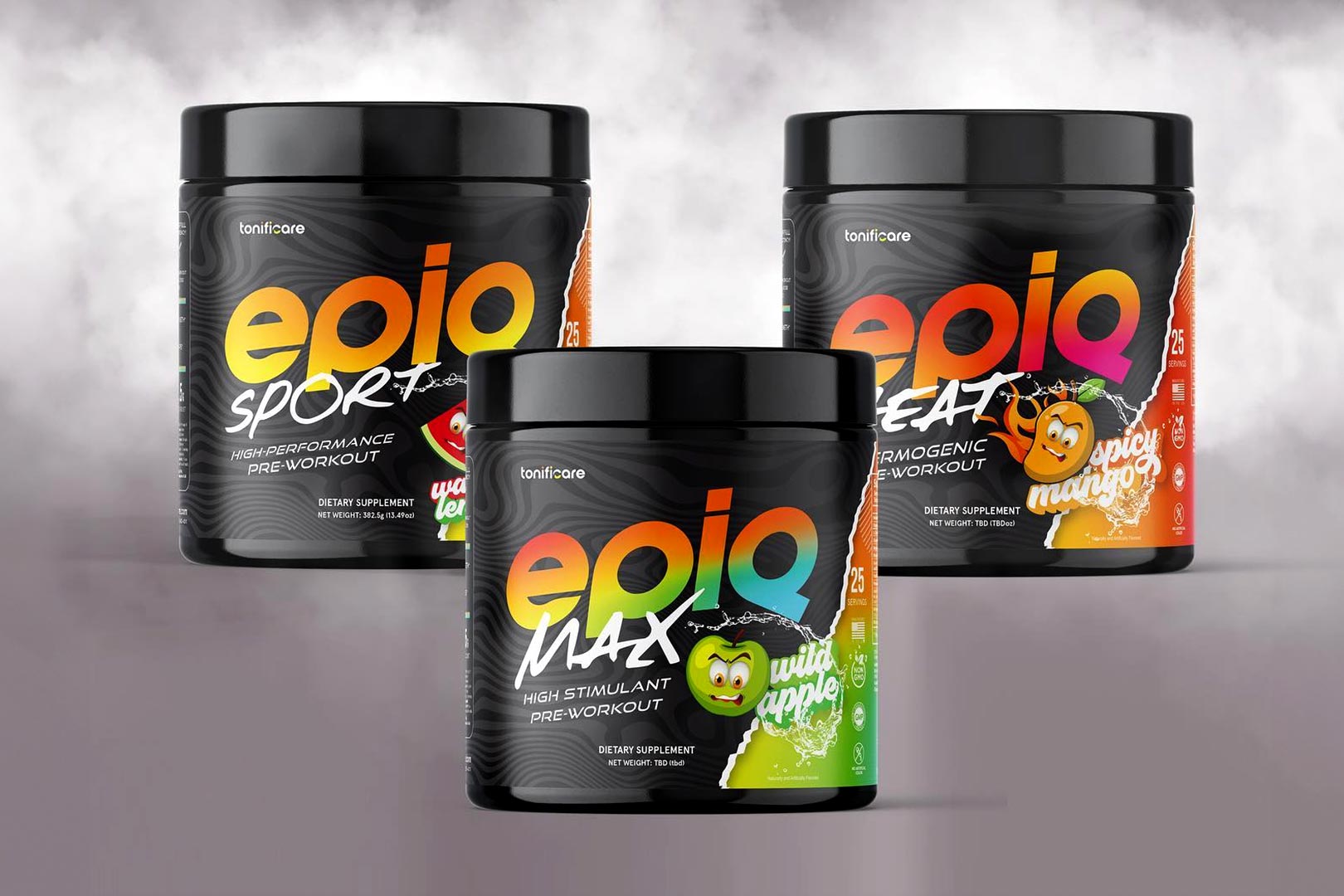 Tonificare has brought a lot of attention to itself over the last year or so, releasing several attractive sports nutrition products, including its high-powered stimulant pre-workout Stim Xtreme 2.0 and the performance-powering hydration solution, Hydro Lyte. To keep things moving and massively continue its momentum, the brand has announced not one or two new supplements but three, all similarly named and pictured above.
The young and growing Tonificare has dropped a preview giving us the first look at three Epiq-titled products, each of them being a pre-workout in same way, but each with its own point of difference. There is Epiq Max, a stimulant-powered pre-workout, Epiq Sport, described as a more performance-focused alternative to Epiq Max, then last but not least, there is the hybrid fat-burning or thermogenic pre-workout, Epiq Heat.
We haven't seen any of the ingredients or dosages in any of the Epiq-named supplements, but their descriptions give us some idea of what we're in for, with Epiq Max being more stimulating, Epiq Sport performance and endurance-driven with fewer stimulants, if any, and Epiq Heat infused with thermogenic components. More details are expected to be along soon, so as always, stay locked in here at Stack3d for updates.