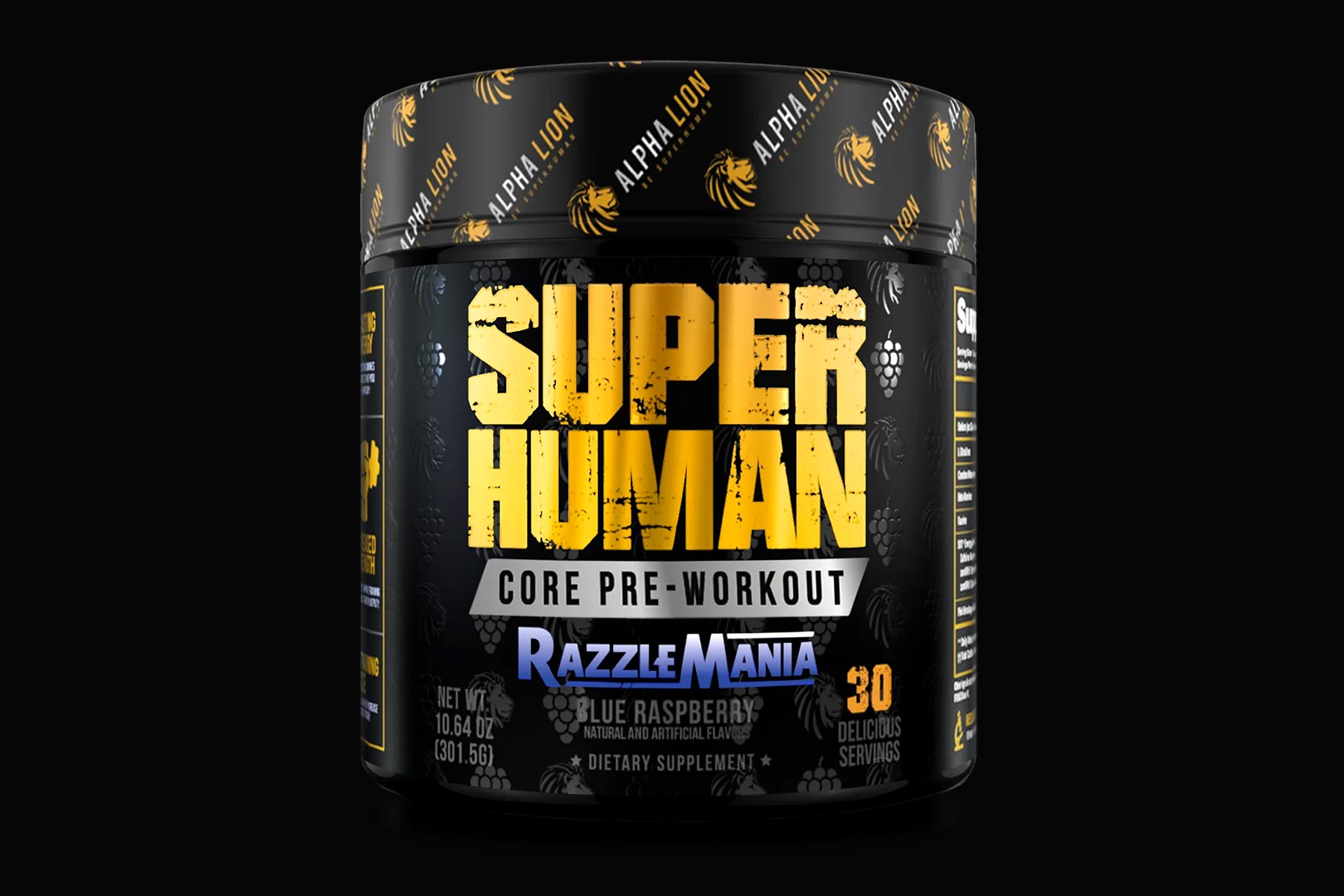 Alpha Lion's more cost-effective Superhuman Core Pre-Workout, is a budget-friendly supplement designed as an alternative to its other premium offerings such as Superhuman Pre, Superhuman Extreme, and the performance-focused Superhuman Sport. Core Pre-Workout comes with a short set of ingredients to keep the price in the realm of cost-conscious, and it does dose all of those components very reasonably.
The formula for Superhuman Core Pre-Workout was revealed late last month, with a simple blend of 6g of pure citrulline for pumps, 5g of creatine monohydrate for strength, 3.2g of beta-alanine for performance, a gram of taurine, pink Himalayan salt, and a combined 335mg of caffeine for energy. The product was first spotted on Amazon at a price of $16.99, although that has changed slightly now that it is in stock and available.
Alpha Lion's Superhuman Core Pre-Workout carries a cost of $19.99 on Amazon, which is still extremely reasonable and low for a tub of 30 regular and 15 maximum servings. Alternatively, the supplement can be purchased directly from the brand's online store; however, over there, it is 50% more expensive unless you get in shortly for Alpha Lion's 6th birthday sale and use the coupon "6BDAY" for 25% off everything.