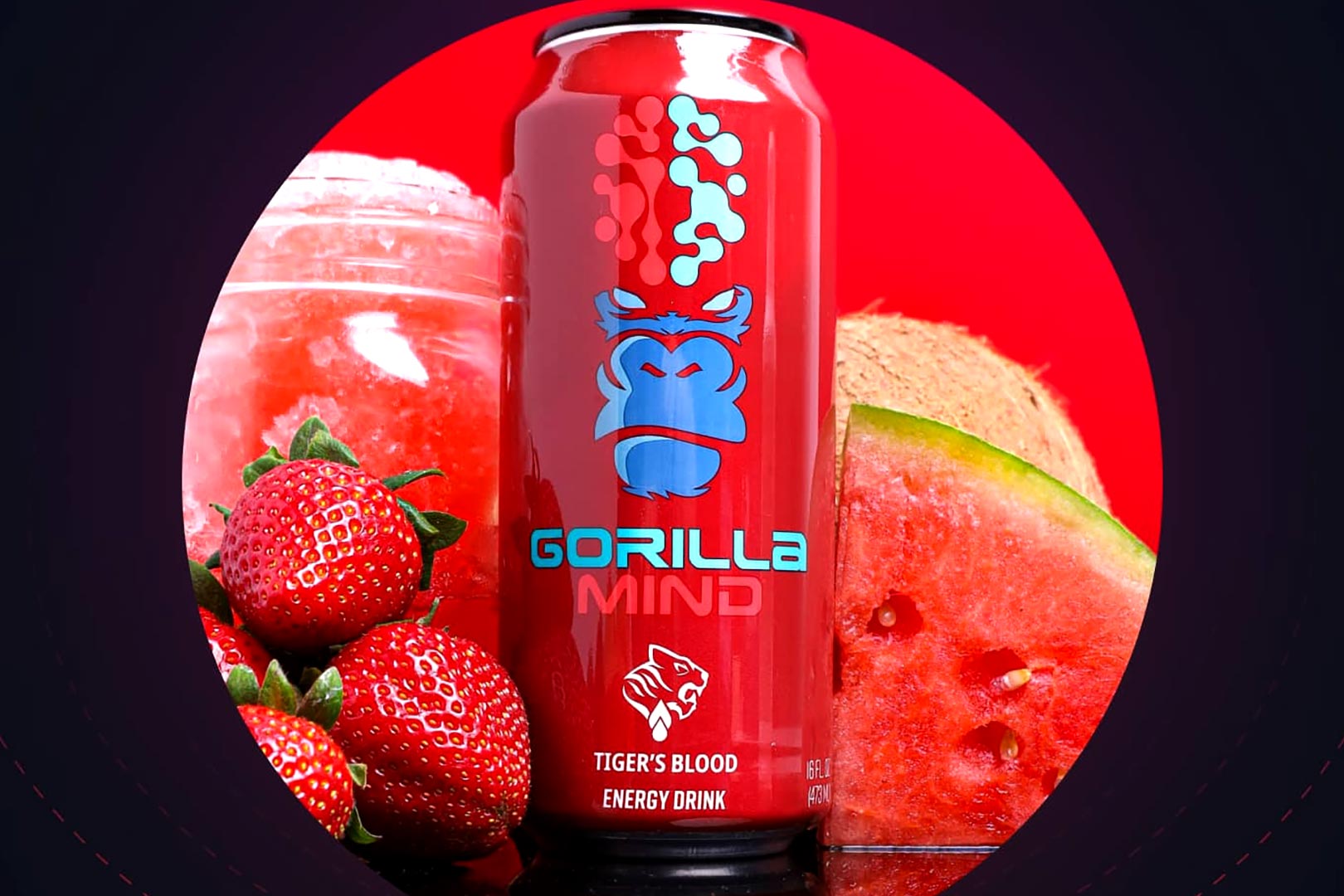 Right on queue, as it's reliably done many times before, reputable brand Gorilla Mind has dropped its latest two products, which for those that haven't been following, are two new flavors of the efficacious beverage, Gorilla Mind Energy. This is the second time the brand has expanded the menu of the energy drink, and it's incredibly impressive, not just because we're getting two new flavors but because the energy drink has only been around for about two months.
Joining the original Gorilla Mind Energy flavors of Arctic White, Orange Rush, Exotic Kiwi, and Black Cherry Vanilla, and the one-month-old Strawberry Candy — all of which are currently out of stock — are the strawberry, watermelon, and coconut cocktail Tiger's Blood and the unique Lychee Bomb. They all feature the product's packed-out formula, including 400mg of alpha-GPC, 200mg of uridine, a gram of n-acetyl-l-tyrosine, and 200mg of caffeine.
Tiger's Blood and Lychee Bomb Gorilla Mind Energy are now in stock and available for purchase from Gorilla Mind's online store at $34.99 for a case of 12, but you will want to be quick. As mentioned, all five of the previously released flavors of the beverage are sold out, and while they will be restocked at some point, they aren't there at the moment, so if you want to get your hands on the latest two, head over to gorillamind.com sooner rather than later.