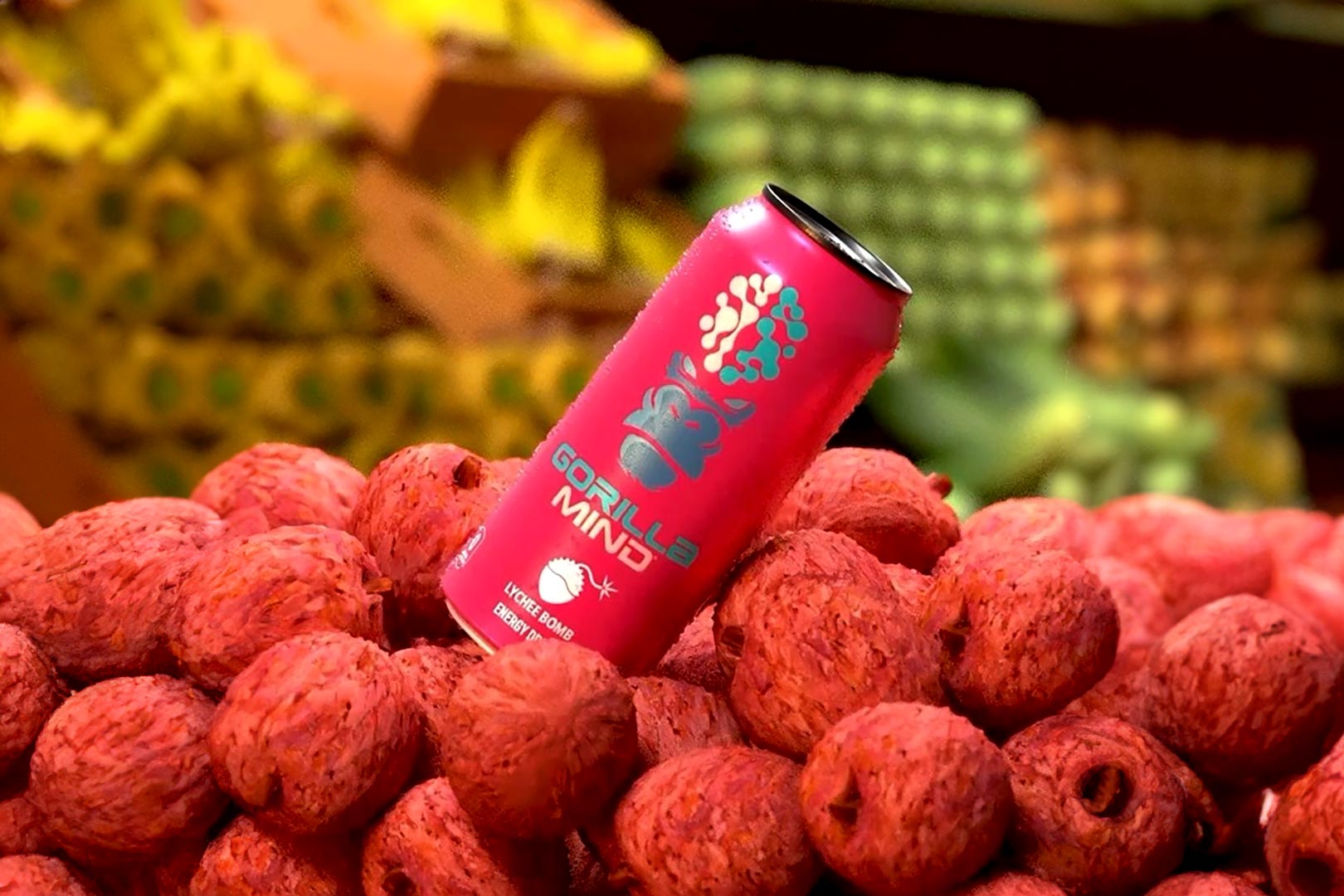 Gorilla Mind recently reconfirmed that it would indeed be following through on its promise of a fresh new flavor for its efficaciously dosed and successful energy drink, every month for a year. The energy and focus-enhancing Gorilla Mind Energy hit the market in four flavors, then added a sweet-sounding Strawberry Candy, and already this month, it confirmed it would be launching flavor number six with the strawberry, watermelon, and coconut cocktail, Tiger's Blood.
In a surprise turn of events, even though a flavor drop every month for Gorilla Mind Energy is exciting enough, the reputable sports nutrition brand has come out and confirmed it is treating fans to not one but two new tastes this month for its not even two-month-old beverage. Also, hitting the market for the month of June is an undoubtedly enjoyable and rarely seen taste in supplements and energy drinks, with a Lychee Bomb Gorilla Mind Energy with the sweet taste of lychee.
Gorilla Mind is making both its Tiger's Blood and Lychee Bomb Gorilla Mind Energy available for purchase through its website on Monday of next week for the product's usual price of $34.99 before any coupon codes, for a case of a dozen cans. We're not sure if this means there won't be another completely new flavor of the energy drink next month or we are indeed getting 13 flavor extensions across 12 months; either way, fans now have twice as much to look forward too.