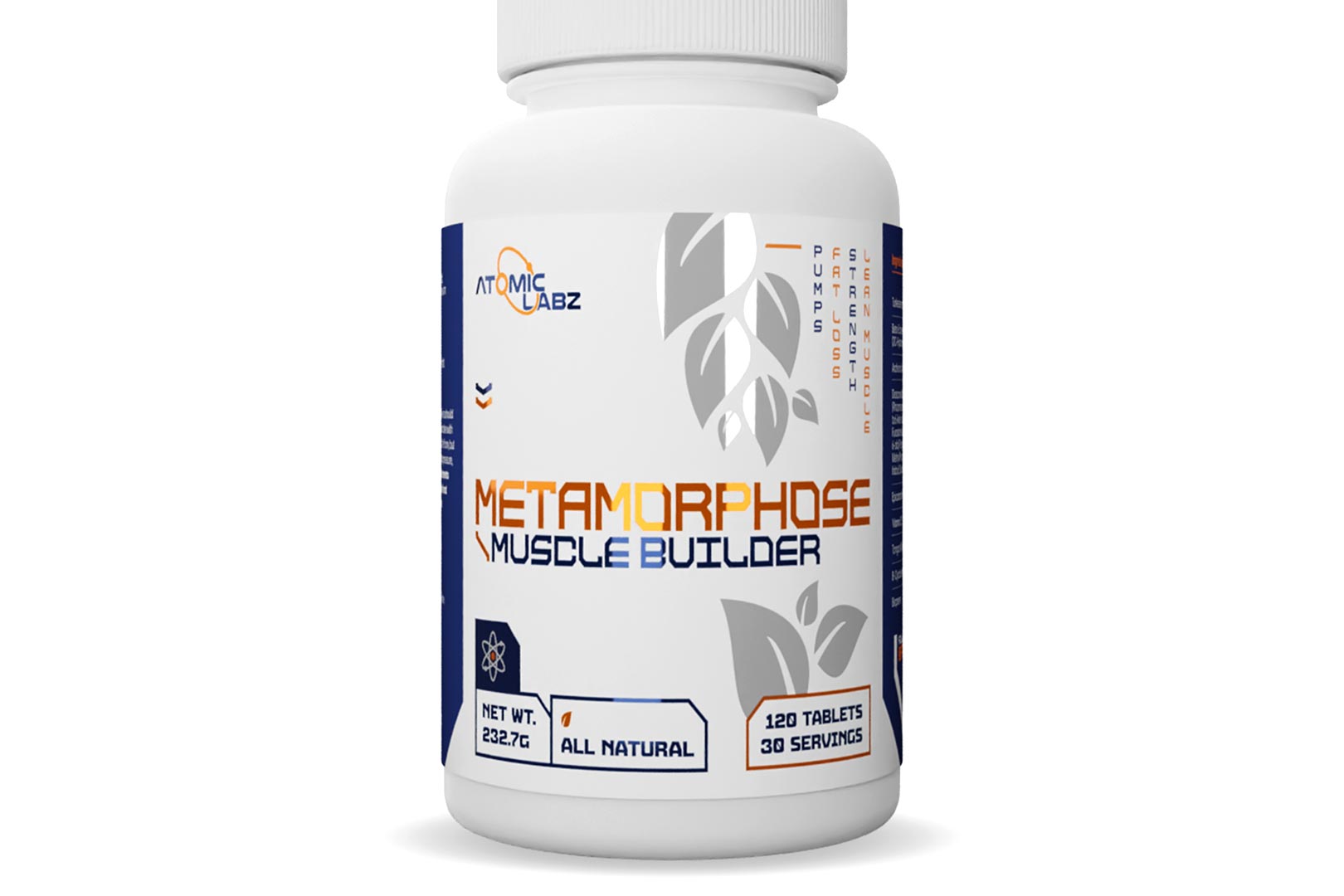 The growing newcomer Atomic Labz in the UK only just released its third-ever supplement in the comprehensive health and wellness formula Shield, built specifically to support and protect organ health. It brings together several reputable and reliable ingredients for that specific purpose, and fresh off the launch of Shield through the brand's online store, it has announced another upcoming item by the name of Metamorphose.
Atomic Labz' Metamorphose is a muscle-building supplement, and as with its original multi-benefit amino cocktail Restore, pre-workout Nucleus, and organ health formula Shield, it features a host of ingredients to get the job done and deliver results. Similar to other general muscle-building products, Metamorphose aims to generally help build muscle, increase strength, enhance performance, and additionally support weight loss and muscle pumps.
The formula powering Metamorphose has been squeezed into a four-tablet serving size and includes a few recently popular ingredients with the likes of turkesterone and ecdysterone, and some longer-running compounds like longjack and epicatechin. Arachidonic acid is in the mix, too, at 1.2g a serving, but keep in mind this is not in softgel format, which brings that higher 40% standardization of the muscle size and strength-supporting ingredient.
Atomic Labz is currently expecting stock of Metamorphose sometime next week, with the availability of the supplement hitting its online store at atomiclabz.co.uk shortly after. We're not sure about the cost of its fourth-ever product, but the young and growing brand tends to price its competitors fair and reasonable, and you'll get the usual single month's supply in the supplement with a total of 30 servings a bottle, to be taken once a day.