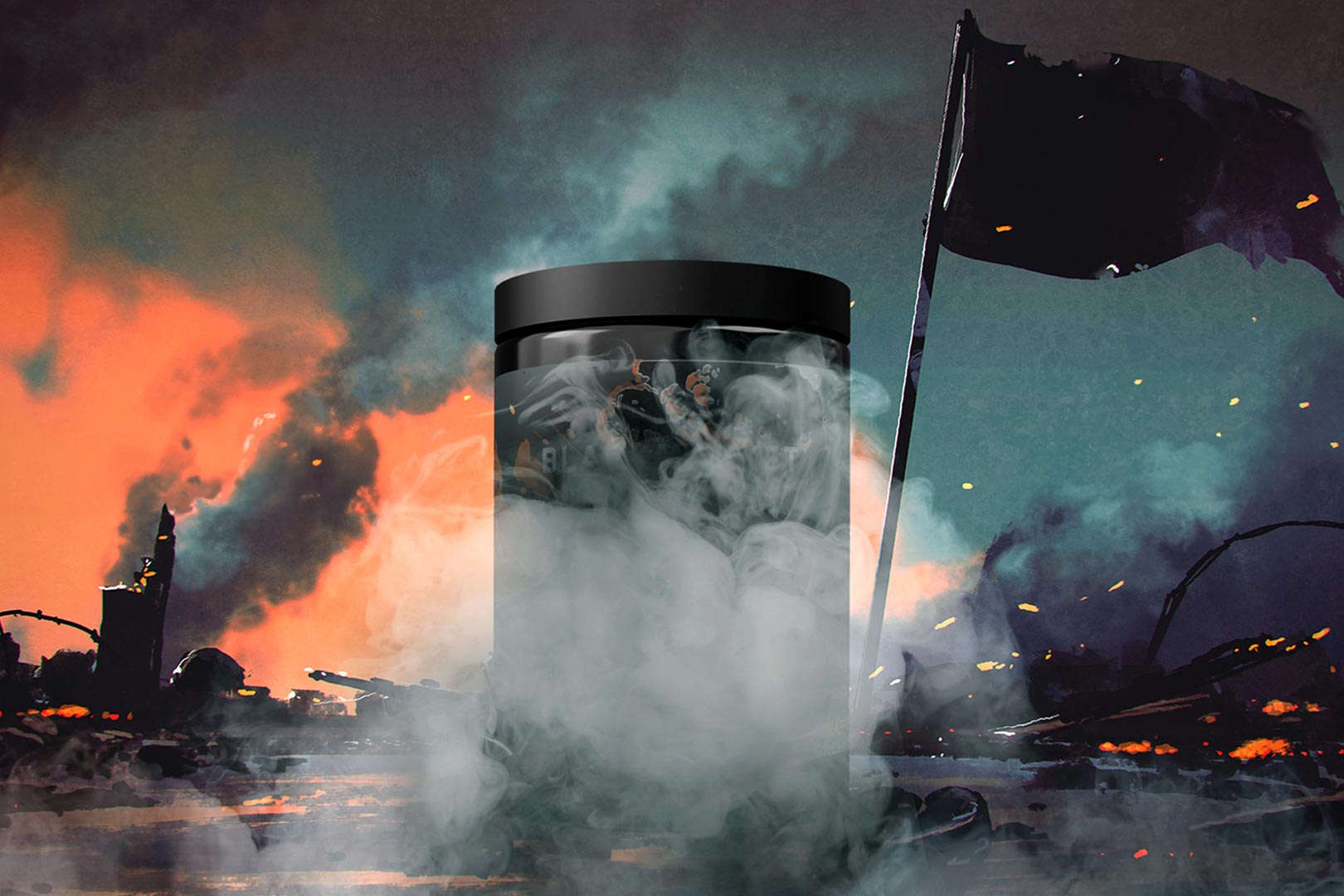 The original underground supplement company and leader of inter-brand collaborations, Black Market, has shared a bit more about the project it has coming down the pipeline following its partnership with Panda Supplements a few months ago. The last we heard on this next project from Black Market came back at the beginning of last month, where it hinted at a collaboration with the popular brand Anabolic Warfare.
Not only are we now closer to the debut of that mystery product, but Black Market has also come out and confirmed that a partnership with Anabolic Warfare is precisely what it has been working on. From what we can gather, the two reputable and widely available supplement companies have pulled their teams together to craft a balanced, well-rounded, and highly-effective pre-workout, similar to what it did with Panda Supplements.
Neither Black Market nor Anabolic Warfare have shared any sneak peeks at any of the ingredients or dosages in their pre-workout collaboration, although we can't imagine those details are too far away. We'll be sure to share any information as soon as we have it, so fans of either or both brands will want to stay tuned and look forward to something solid, as you'd expect from the reputations of Black Market and Anabolic Warfare.