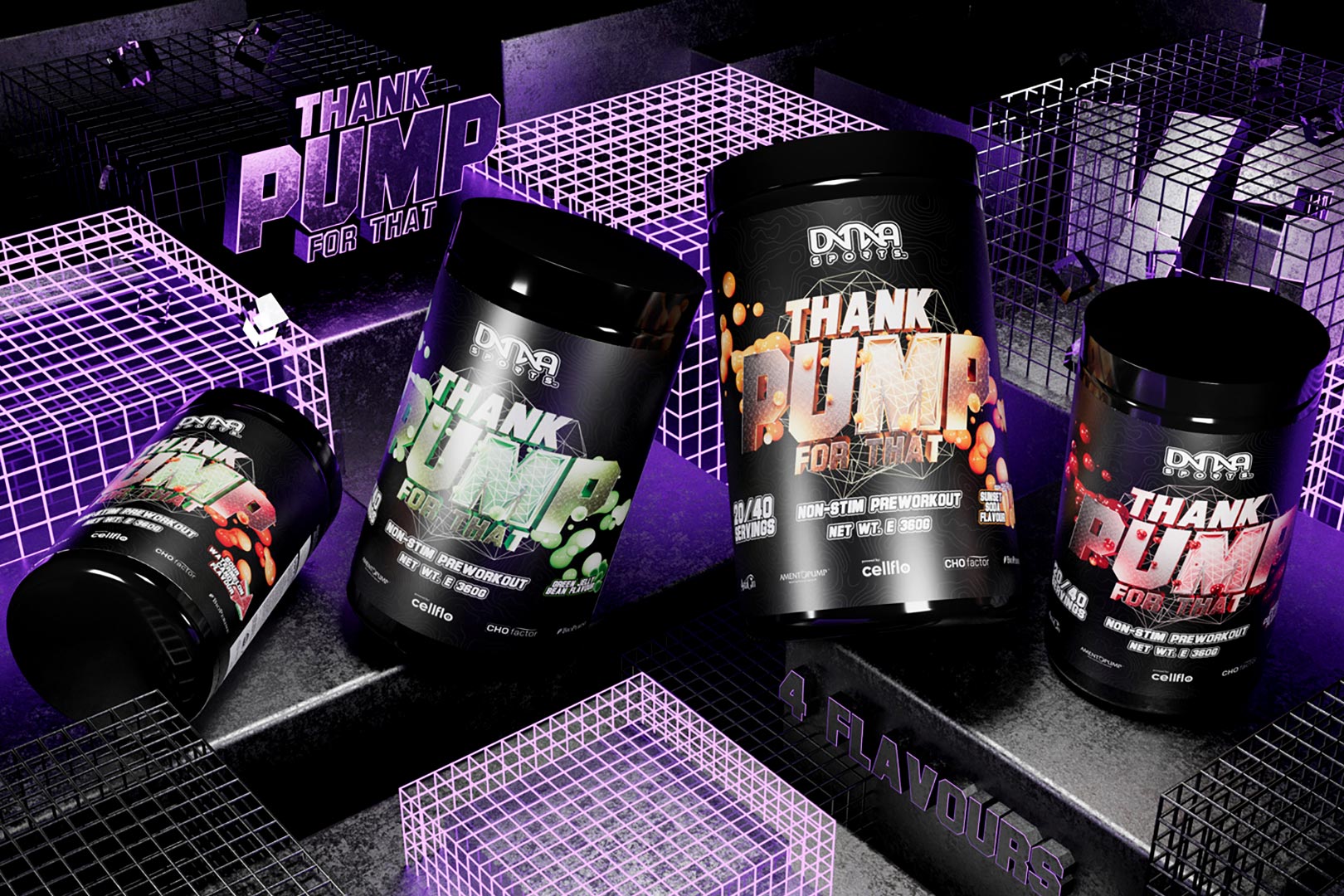 Fresh off of the release of the third iteration of its stimulant-backed pre-workout H8, including the likes of 400mg of eria jarensis, 100mg of halostachine, and another 400mg of caffeine for intense energy and focus, DNA Sports has announced a similar situation for its other pre-workout. Following on from the rollout of H8 V3, the UK-based sports nutrition brand is introducing a new and improved Thank Pump For That V3.
DNA Sports has revealed that it plans to officially launch the sequel to Thank Pump For That around the middle of next month, with a complete look at its complete set of ingredients and dosages shortly before then. What we know about the supplement is that it will still be focused on delivering enhanced muscle pumps without any stimulants, like its predecessor, including solid dosages of citrulline, AmentoPump, and Cellflo6.
While better muscle pumps are the main attraction in DNA Sports' Thank Pump For That, it is suspected the revamped supplement will also continue to support another stimulantless benefit in improved mental focus. Again, the brand is planning to share more specific details for Thank Pump For That V3 in the coming weeks, followed by complete availability through its online store and many retailer partners in the UK.