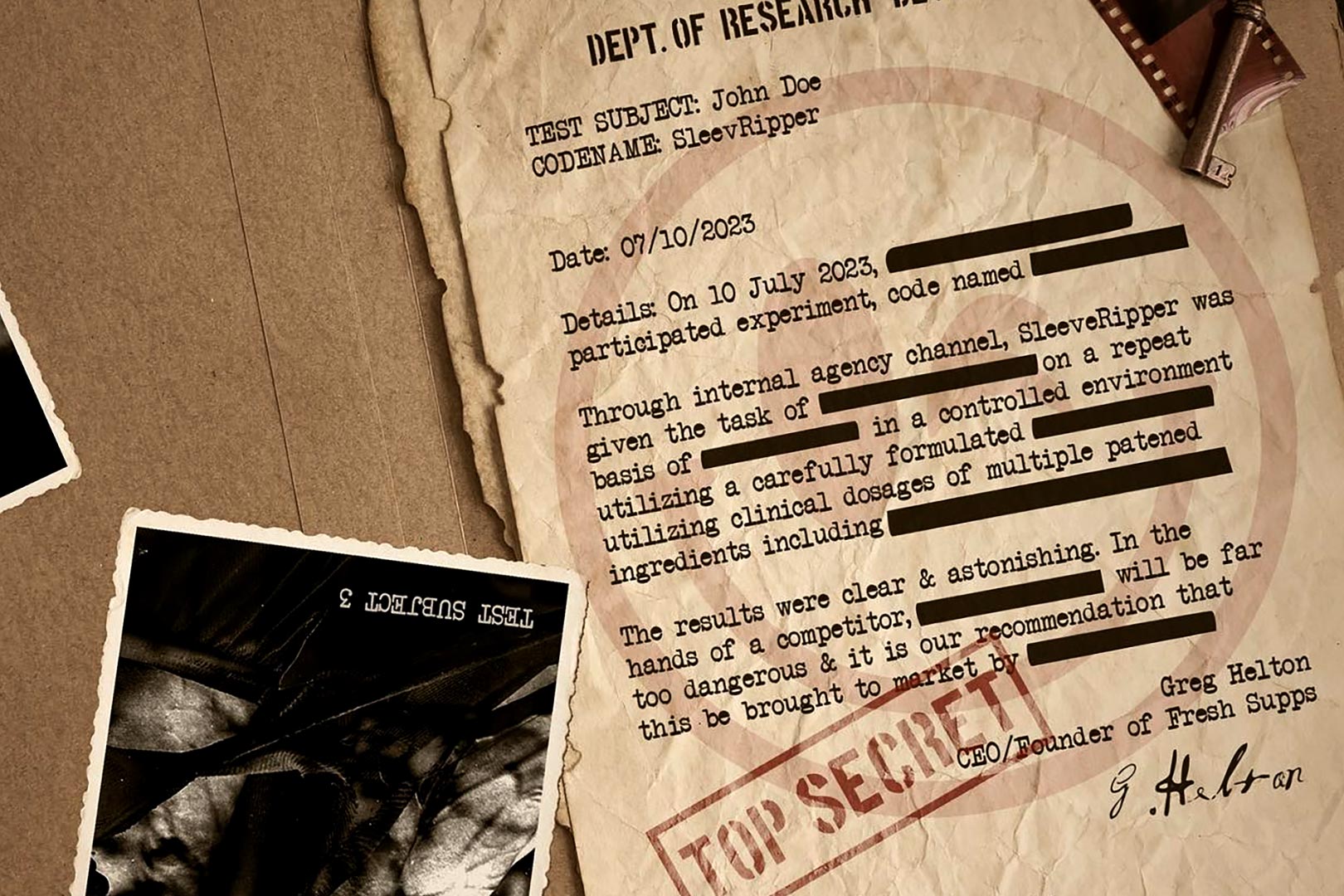 Newcomer Fresh Supps is still relatively young and growing, and after debuting its original two products at the start of the year, the EAA cocktail Amino and the well-rounded Pre-Workout, it recently dropped a standalone creatine monohydrate supplement. It looks as though we're about to get the brand's second-ever all-new product, and based on the bits and pieces included in a teaser, we're pretty sure we know what it is.
Fresh Supps and its industry veteran founder Greg Helton have stuck to traditional categories so far, as mentioned, with an amino, pre-workout, and creatine, so we don't imagine that'll change anytime soon. You can see the teaser image the brand has shared above, and in that are the keywords and lines, "SleevRipper" and "multiple patented ingredients", which has us thinking only of a stimulant-free pump-powering pre-workout.
SleevRipper is what has us immediately thinking of a pump-enhancing pre-workout, and it is something Fresh Supps is missing and could stack nicely with its stimulant-backed Pre-Workout. There are also plenty of popular premium ingredients out there being put into pre-workouts, such as Nitrosigine and the 3D Pump blend. While we do have to wait for more details, we're pretty sure a pump pre-workout is what the brand has planned.