Game Day Overtime is the latest evolution of MAN Sports' long-running pre-workout, which has been in the brand's family since the beginning, and it has been a powerhouse competitor throughout the years. For 2024, MAN has put together one hell of a formula, loading it with a strong selection of pump-enhancing ingredients, including NO3-T nitrates and a potent blend of energy and focus components, two effects the brand has always had talent in.
Over the last few weeks, we've been putting Game Day Overtime through its paces, and it has quickly become one of our top-rated versions of Game Day. MAN Sports certainly makes the supplement look good on paper, with several reliable ingredients for energy, focus, pumps, and performance, plus effective dosages. It turns out it isn't just good on paper, as the pre-workout outdoes itself in the gym, especially in the pump department.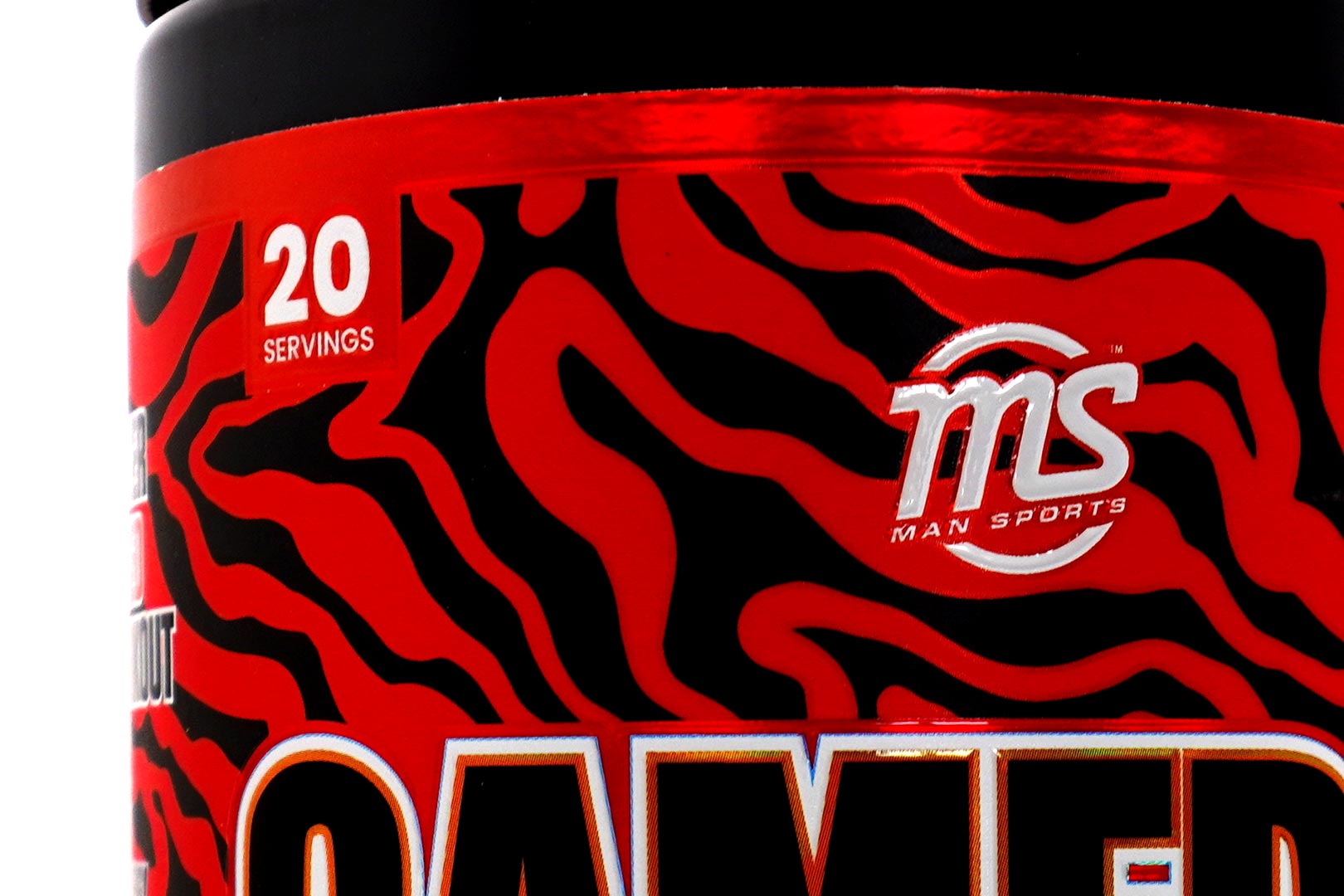 Review
As mentioned, MAN Sports is known for delivering incredible synergistic energy and focus, and that is once again the case in Game Day Overtime. The powerhouse pre-workout hits hard and fast, elevating your energy in about ten to 20 minutes, close to the time of a ride to the gym — at least for us — and when it rushes over you, you'd better be in the gym or starting your workout.
The potent hit of energy and tunnel vision-like focus in MAN Sports Game Day Overtime has you urgently wanting to work out, whether weights are in front of you or not, and that urgency doesn't disappear all that much from set to set, only fading around the 45-minute mark. It is one of the supplements where you'll partially make it through your usual rest period, then feel ready for another set regardless of exhaustion or soreness, and knock out a quality round anyway.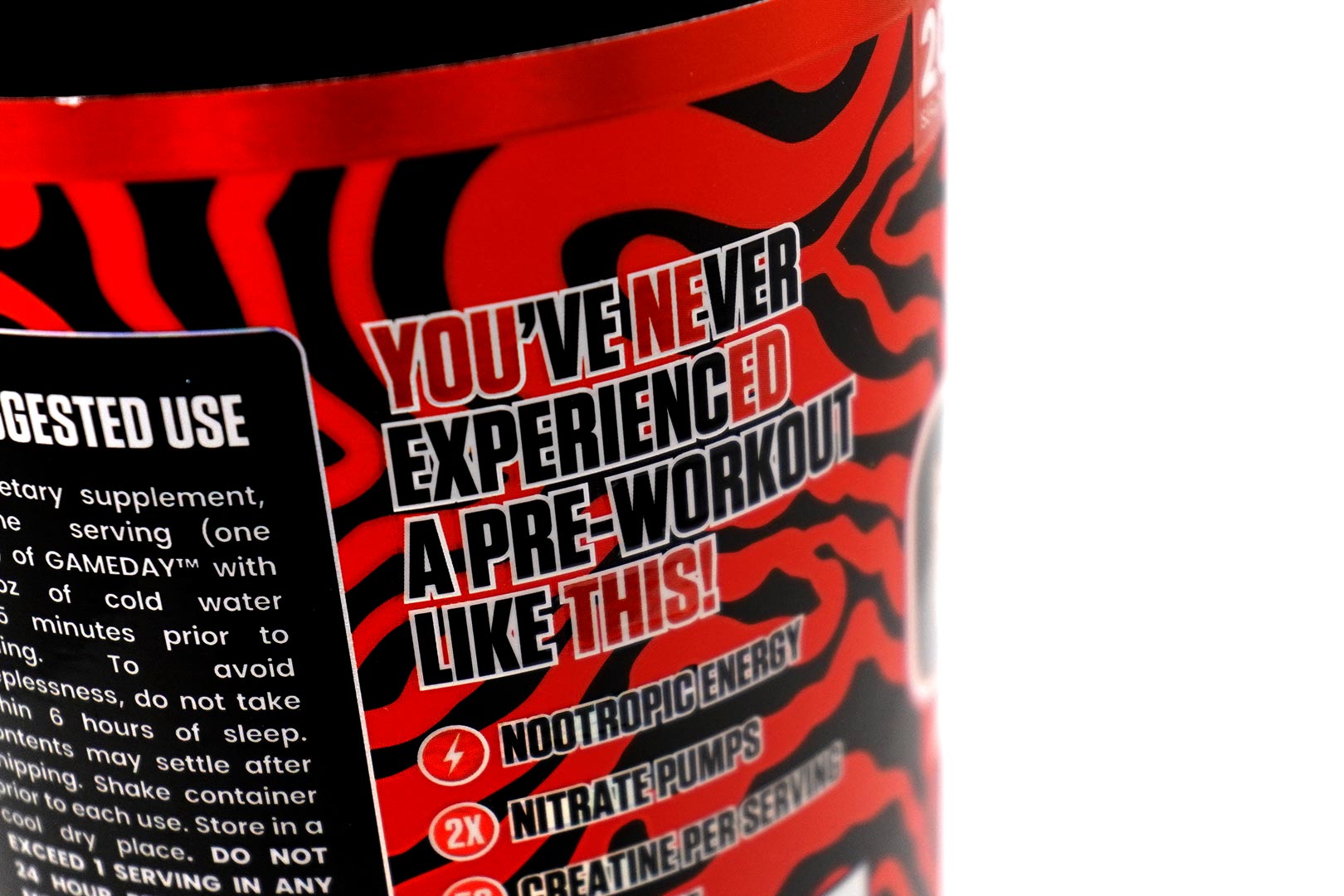 Game Day Overtime's energy and focus are addictively effective, but that's not where it ends; another powerful part of the pre-workout's experience is the pumps, and it delivers. While the enhanced muscle pumps don't become noticeable as early as the energy and focus — obviously — you will feel much fuller, dense, or pumped earlier than normal. MAN Sports comes through with a dense and intense pump in Game Day Overtime, and paired with the stimulating effects; it's non-stop energy and focus-fueled pumps.
On the side of performance support, the energy and focus are too strong and have you powering you through your workout at such a pace it's difficult to notice. You constantly lift with an energy level you wouldn't think you'd have based on your output; however, it doesn't result in any loss of strength. In saying that, it doesn't seem to elevate it either where you're hitting record totals or reps; just an all-out zoned-in workout full of painful pumps.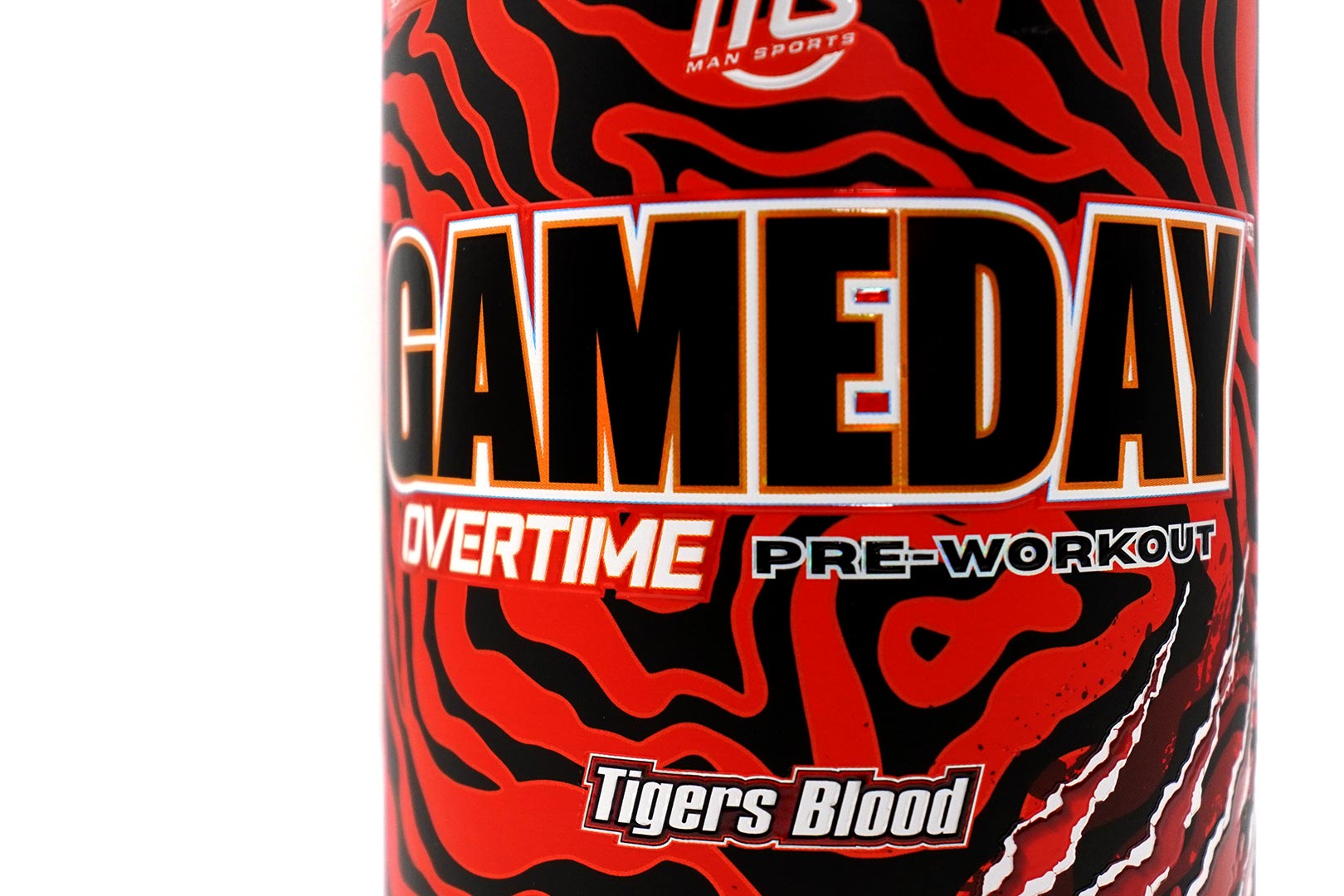 Summary
MAN Sports has put together a few memorable versions of Game Day over the years, and Game Day Overtime comes in as one of the best it's done and probably the best, most well-rounded effort, thanks to the impressive pumps. The taste isn't the best we've had, but more than worth the results you get, to the point where you'll enjoy taking it down because you know the level of intensity that comes with Game Day Overtime.