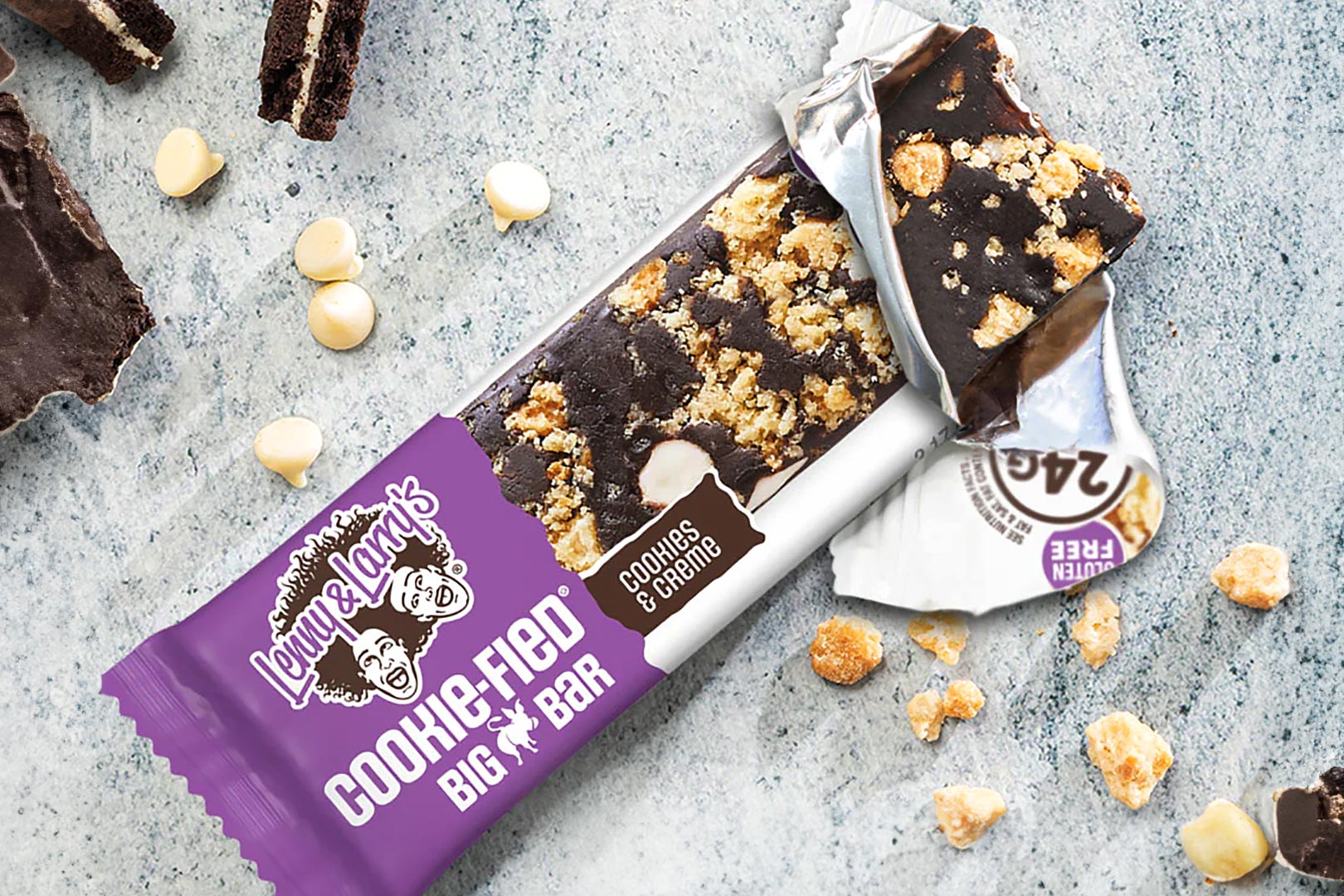 The Cookie-Fied Bar is a unique and delicious protein snack from the original protein cookie company Lenny and Larry's. It is packed full of crunchy and sweet cookie bits and has a moderate amount of protein at 12g a piece, plant-based protein at that, and a reasonable calorie range of 170 to 180. It's not as lean as your traditional protein bar, but we can tell you firsthand it is enjoyable, featuring an incredible crumbly cookie-like consistency with some on-point flavors, making for an excellent protein treat.
Tipping the scales at 45g each, Lenny and Larry's Cookie-Fied Bar isn't overly large, and while you could always have two if you feel the need, there is now an option that solves precisely that problem. The brand has introduced the Cookie-Fied Big Bar, which is basically two bars in one. Lenny and Larry's has supersized the product to a precisely double-sized 90g offering, featuring twice the nutrition at 24g of plant protein, 40 to 44g of carbohydrates, 12g of that sugar, 10 to 16g of fat, and 320 to 360 calories.
The Cookie-Fied Big Ass Bar gives you all of the great taste, texture, and enjoyment of the original snack option, but in a drastically bigger size, again, for those that find the 45g is not enough, whether it be regularly or occasionally. The supersized product is also much more cost-effective than eating two regular Cookie-Fied Bars and even cheaper than just one, as the brand's website sells the 90g beast at $21.99 for a box of 12, in two original flavors with Cookies & Creme and Peanut Butter Chocolate Chip.