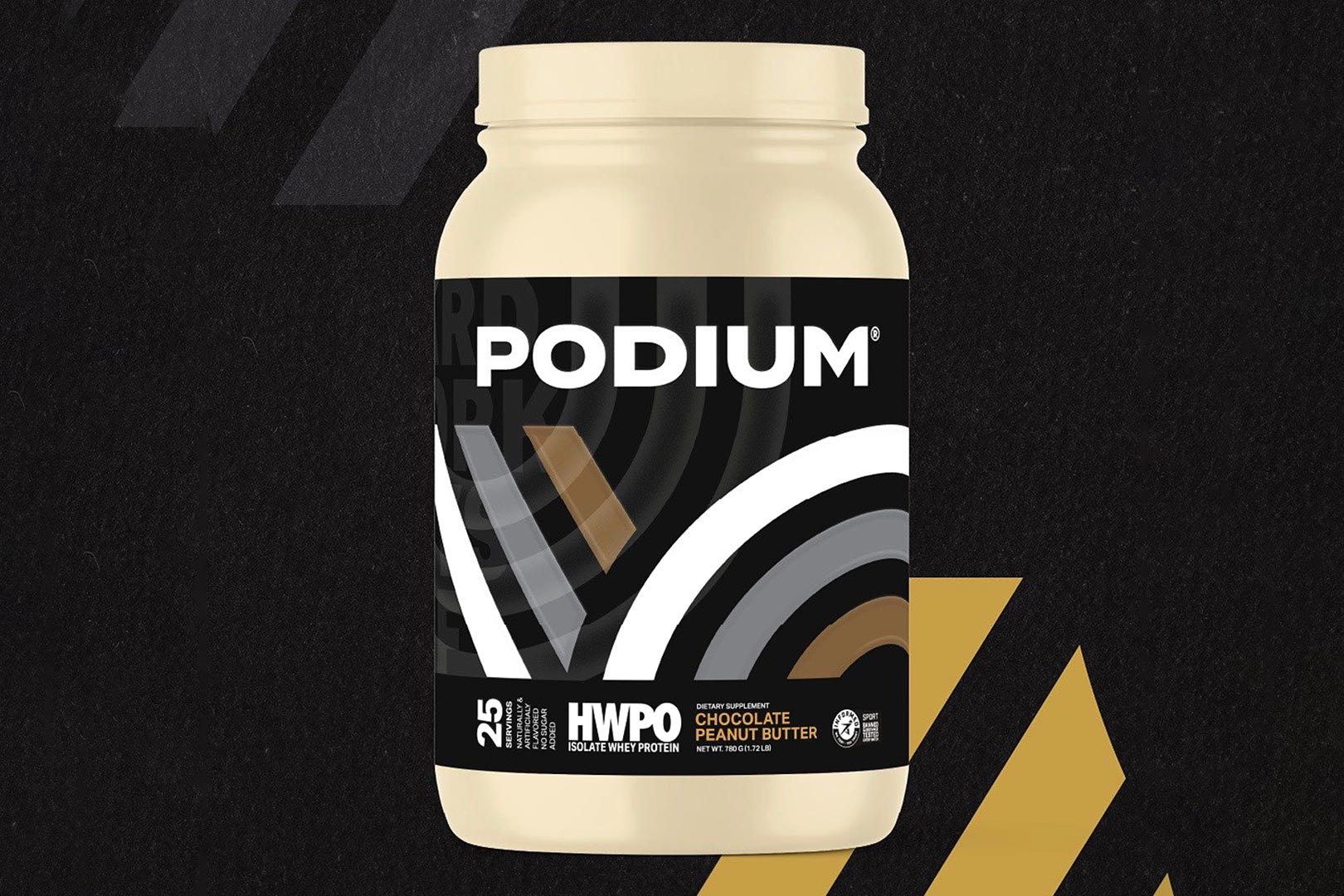 Isolate Whey Protein is the protein powder in Podium and Mat Fraser's upcoming HWPO Training Series, a collection of three completely new supplements separate from anything else the sports nutrition brand already has available. The other two items in the line are the intriguing pre-workout Athlete Pre-Workout and the seemingly hydration and performance-focused Salt+Electrolytes, separate from Podium's Hydro+Salt.
Podium has shared more details on the HWPO Training Series protein powder, Isolate Whey Protein, highlighting what separates it from its blend-style protein powder providing 27g of protein from a transparent combination of whey isolate and concentrate. Isolate Whey Protein packs an equally good amount of protein, but it is entirely from premium whey isolate, no other sources, with leaner carbohydrates, fat, and calories.
Another key feature of Isolate Whey Protein in Podium and Mat Fraser's HWPO Training Series is the inclusion of the proven Velositol, for its ability to double the power of your protein by noticeably increasing muscle protein synthesis for better muscle growth and recovery. The entire HWPO line is due to roll out on the first day of next month, and we suspect we'll be getting information on the other items between now and then.