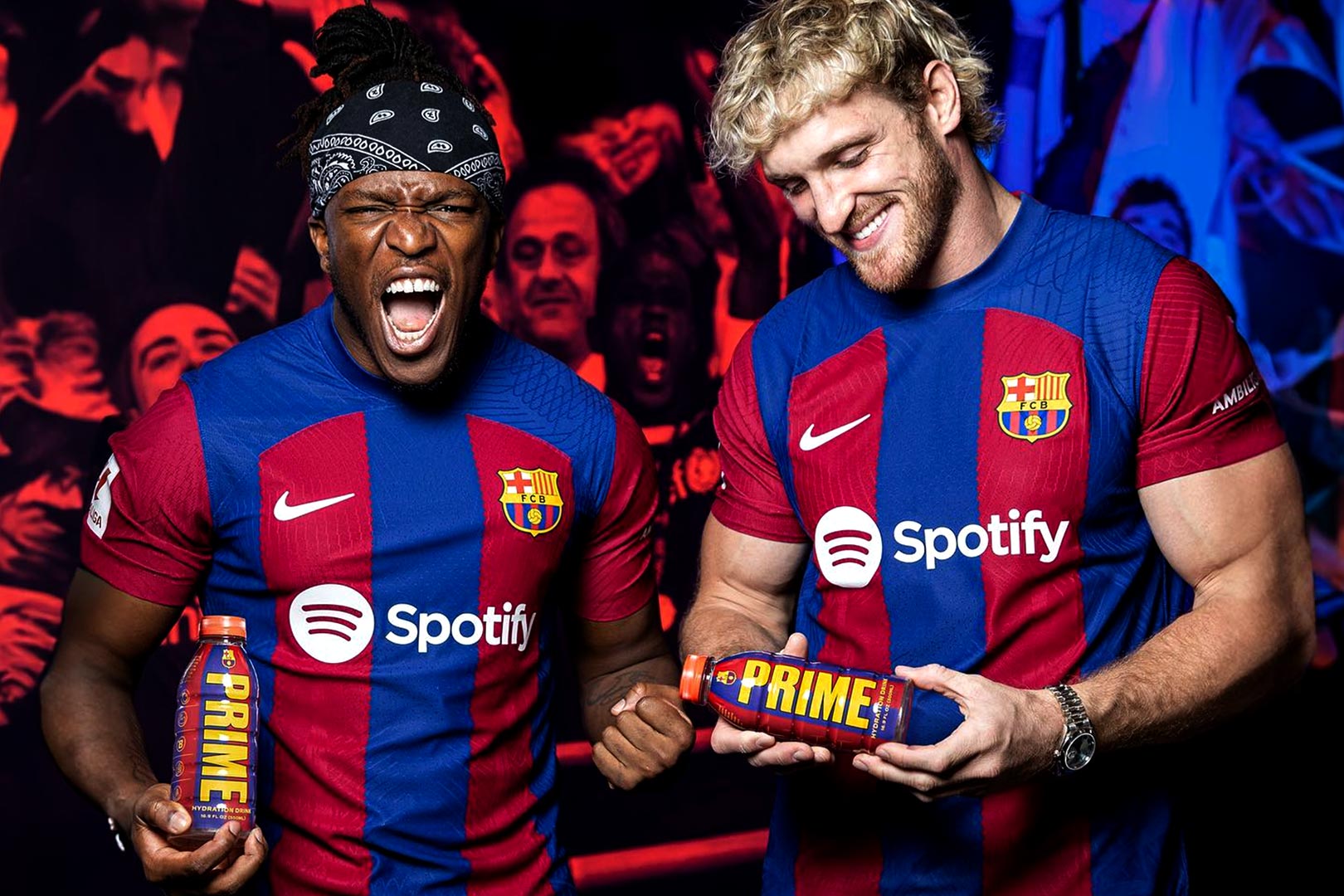 Prime has announced another major sponsorship, similar to the others it's shared this year, such as becoming the official sports drink of the Los Angeles Dodgers and, of course, the mixed martial arts giant, the UFC. The newest member of the Prime family is an international one, based outside of the US in the legendary professional football club, FC Barcelona, in Spain, and it was founded well over a century ago in 1899.
Similar to the partnership with the Los Angeles Dodgers and the UFC, Prime and its signature hydration and performance-supporting beverage, Prime Hydration, have become the official sports drink of FC Barcelona. The brand has announced the sponsorship with shots of Logan Paul and KSI holding a special edition flavor of its electrolyte-filled drink wearing FC Barcelona stripes and its logo where the flavor name usually goes.
There hasn't been any confirmation of the FC Barcelona Prime Hydration being an actual product that'll be available for purchase; for now, it purely appears to be a prop specifically for the announcement. This is something the brand does a lot, revealing a partnership with a special edition flavor that may never hit shelves. That happened when Prime Hydration became the official sports drink of the Los Angeles Dodgers, and the UFC, with themed flavors of the beverage, and neither has made it to market yet.