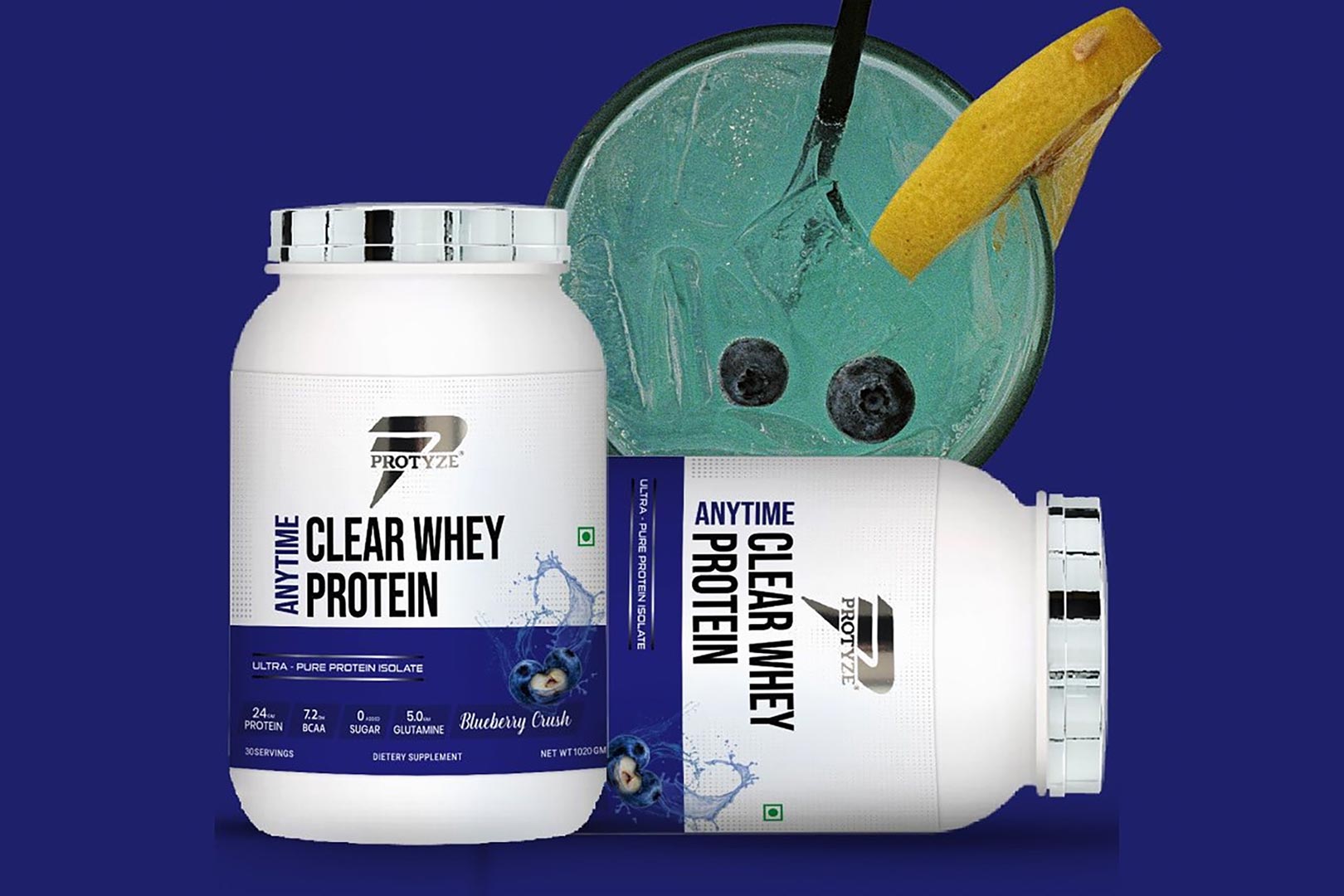 Coming up two years ago, Protyze gave its home country of India its first clear and refreshing, fruit-flavored protein powder by the name of Anytime Clear Whey Protein and in some intriguing tastes. The supplement made its debut in some familiar options like Mango Peach, the cocktail recipes Cosmopolitan and Piña Colada, and then the significantly more unique Nimbu Pani, based on the traditional Indian cardamom and lemon beverage of the same name.
Another interesting feature of Protyze's Anytime Clear Whey Protein is that it initially launched in a small 20 servings tub size which has since evolved into a pouch-packaged option with a similarly small 15 servings. The Indian brand has finally added another size for fans to choose from for the alternatively-flavored product in a double-sized 30-serving tub, available in all of the same flavors, including the original Mango Peach, Blueberry Crush, and Strawberry Kiwi.
The price of Protyze's larger Anytime Clear Whey Protein is ₹3,899 (47.50 USD), obviously making it more cost-effective than the 15-serving pouch at ₹1,999 (24.35 USD), giving you twice as much for just under twice the price.