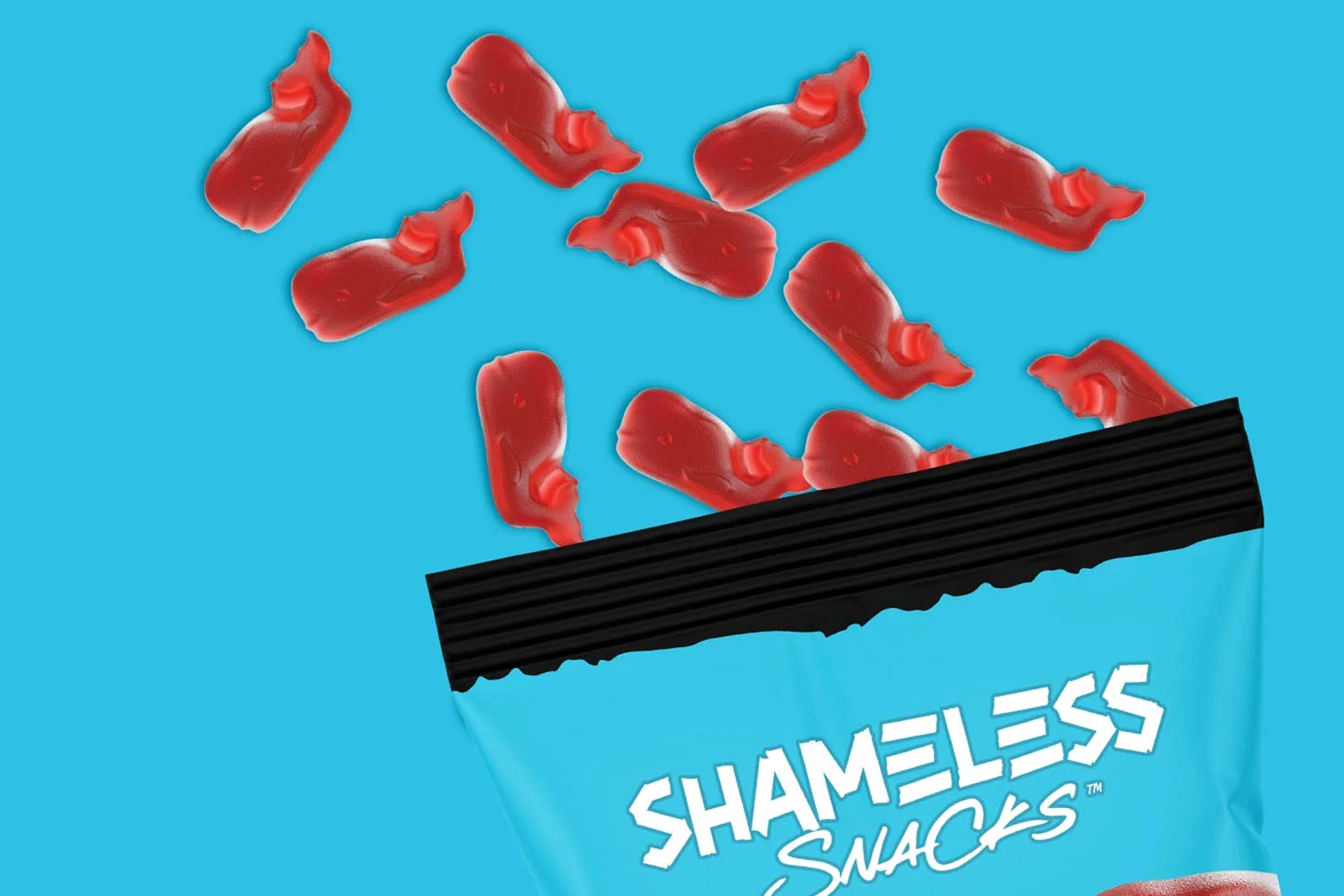 The colorful better-for-you candy company Shameless Snacks aims to deliver all of the great taste and texture found in traditional sugar-loaded candy but with a much better nutrition profile. Regardless of which of the many flavors of the brand's delicious functional treat you pick up, they all have just 3g of sugar in a bag and 70 calories. Beginning this month, Shameless Snacks has even more to choose from, thanks to the release of four new varieties.
Shameless Snacks already had plenty of candies available with the likes of OMG Sour Peach Gummies, the classic gummy worms in Super Wild Worms, and the Sour Patch Kids-like Raspberry Sour Scouts and Super Sour Blue Raspberry. Joining the brand's already extensive lineup is Super Sour Cherry Bomb, the cherry gummy bear So Beary Cherry, spicy mango creation Chili Mango Fire, and the seemingly Swedish Fish-inspired Wunderlicious Whales.
The new products all have that same low 3g of sugar a bag and only 70 calories, paired with a gummy-like taste and texture, making for an enjoyable alternative to traditional gummy candy. Super Sour Cherry Bomb, So Beary Cherry, Chili Mango Fire, and Wunderlicious Whales are in stock on the brand's website in a variety of options with a box of six bags at $23.99, three boxes at a slightly better $59.99, or pick up a total of 36 bags at $3.05 a piece.