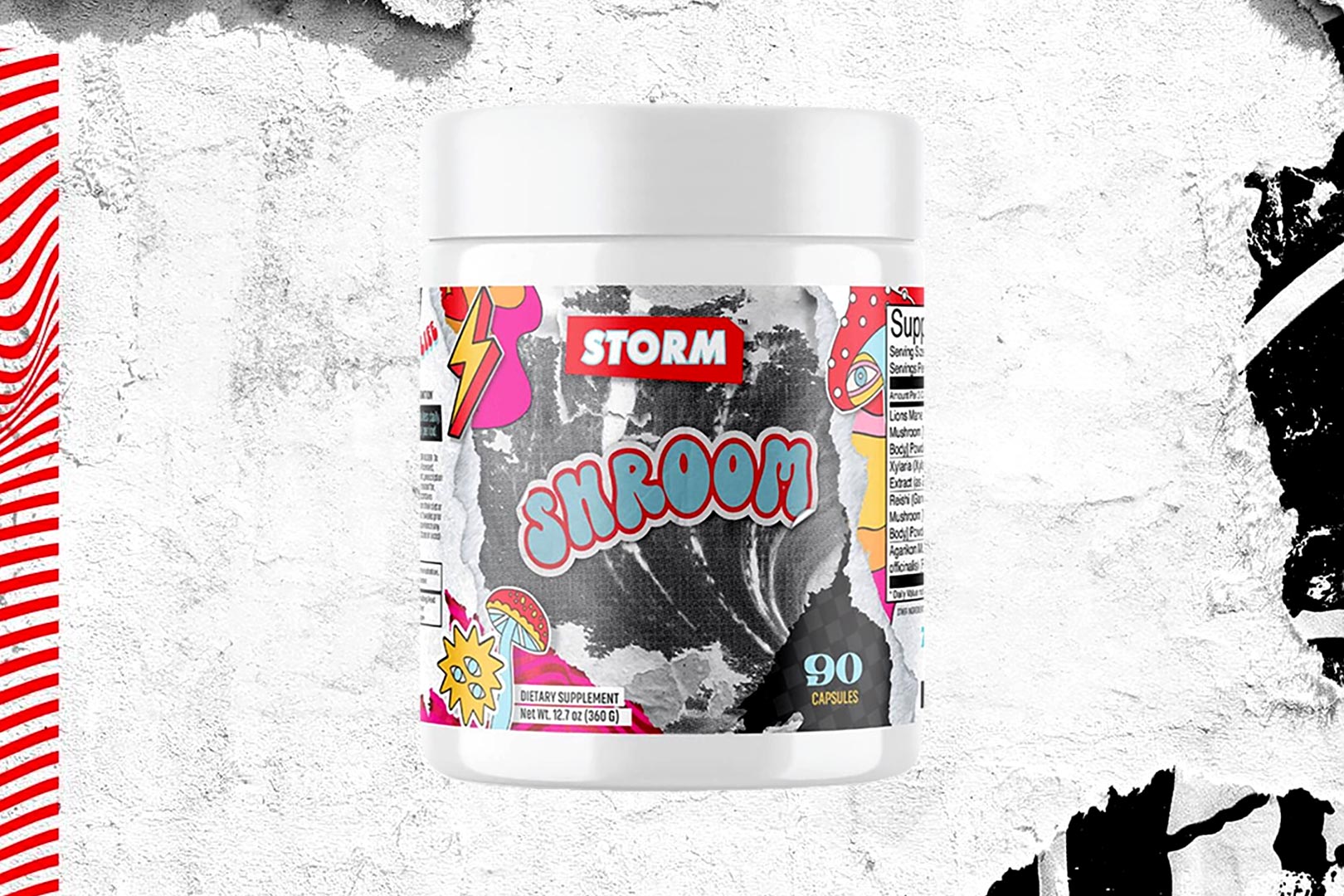 Storm made plenty of noise when it underwent its rebrand not too long ago and relaunched itself essentially as a packed-out premium brand, further proven with the launch of its most recent supplement in the comprehensive recovery and hydration-enhancing cocktail Revive. The brand has now added a rather unique product by the name of Storm Shroom, which brings together a collection of mushroom extracts but not quite in a way that we've seen from other brands out there.
Storm's approach in Shroom is an interesting one purely because of the four mushroom extracts it has decided to go with, or really one of the four in particular. Each three-capsule serving comes with a solid 750mg of the nootropic lion's mane, half a gram of reishi, and 250mg of agarikon. The last entry in the list is Nuliv's very effective Zylaria at 500mg, typically thrown in nighttime supplements to improve and enhance sleep and overnight recovery, although there it's to help with stress and relaxation.
Storm Shroom is actually the first time we've seen Zylaria used outside of the sleep category, and as mentioned, we can confirm firsthand the premium ingredient is a beast when it comes to getting you a good night's sleep. Combined with lion's mane, reishi, and agarikon, Storm intends to redirect it toward managing cortisol and reducing stress, as well as supporting and protecting immunity for a daily multi-benefit style product.
For those wondering, Zylaria is indeed a mushroom or a fungus, nicknamed dead man's fingers due to its appearance, so it fits in with Storm's whole mushroom extract theme in Shroom. The supplement does not appear to be available directly through the brand's online store just yet alongside Revive, Burn, Focus, and Pre-Workout, but it is in stock over at the retailer Muscle & Strength, where you can grab a full-size bottle of 30 servings to get you through a typical month at a reasonable $29.99.