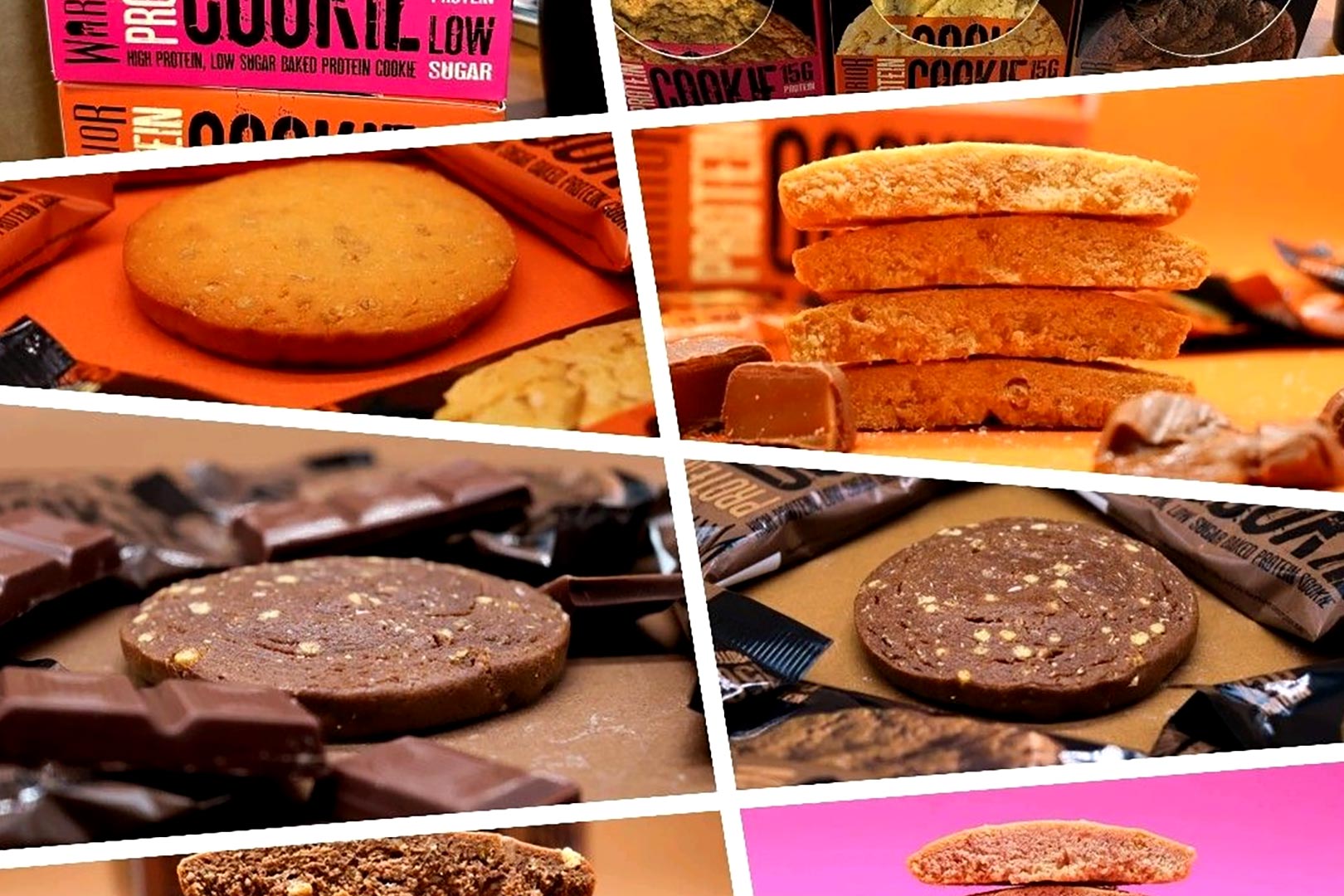 Warrior Supplements in the UK has released many different supplements and sports nutrition products throughout the years, although the one that has led its catalog since its debut is the delicious, candy bar-like Warrior Crunch protein bar. The protein-packed snack features a soft center, surrounds it with a gooey, flavorful layer sprinkled with crispy and crunchy pieces, then it's all wrapped in a realistic chocolate outside.
The successful brand is turning its attention to a different format of functional food this month to go alongside its original Warrior Crunch protein bar in the Warrior Protein Cookie. It is indeed a circular cookie snack providing a respectable 15g of protein a piece, low sugar like Warrior's protein bar, and reasonable calories, with three flavors in Double Chocolate, Salted Caramel, and a sweet Raspberry and White Chocolate.
Warrior Supplements sounds like it's launching its first-ever high-protein cookie sometime this week, if not then next week, and it should be showing up in all of the regular places you can find the hit Warrior Crunch protein bar. That should include major retail partners like Bodybuilding Warehouse, the brand's online store, and many other stores, with stockists selling Warrior Protein Cookies individually and in boxes of 12.