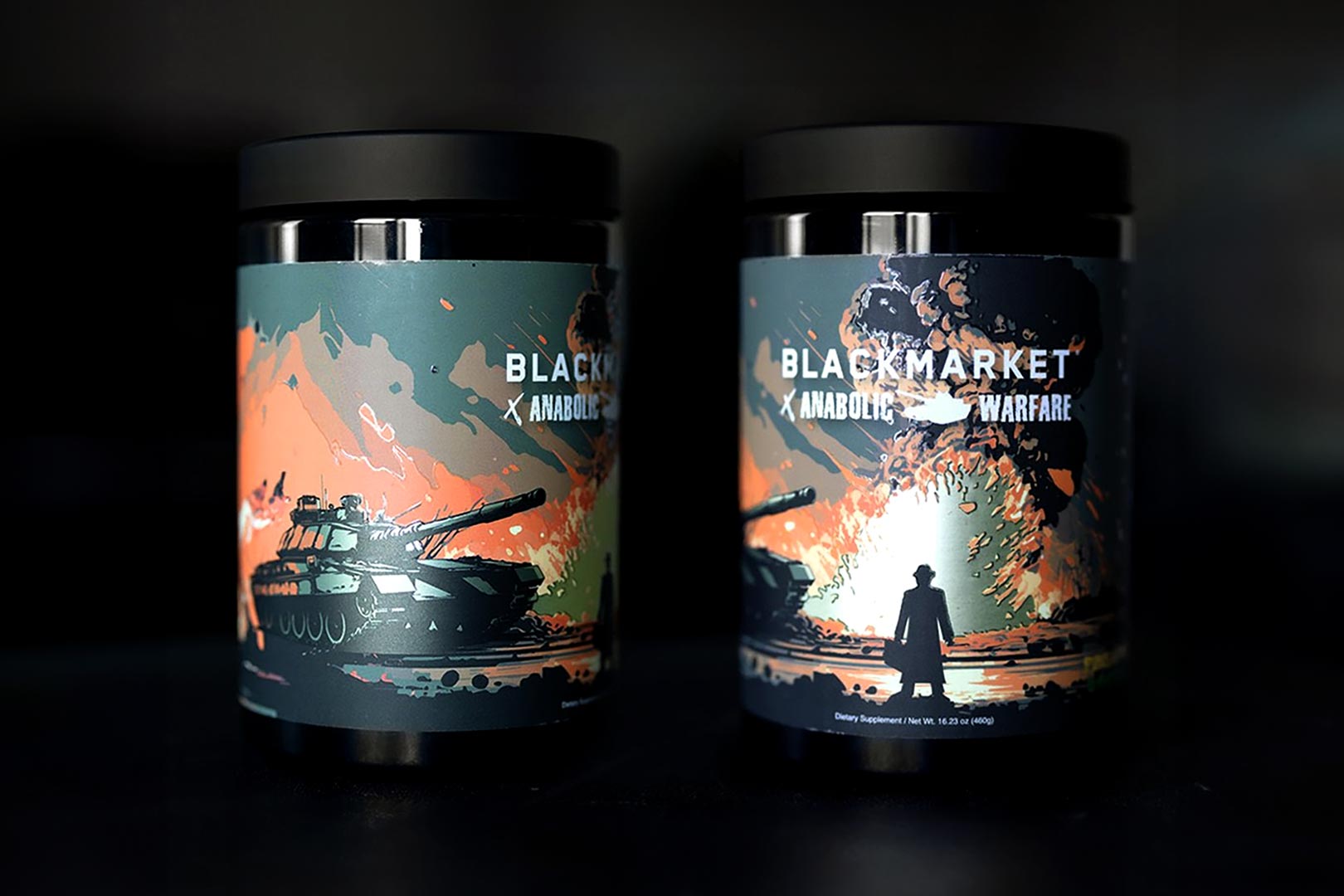 Black Market has taken the covers off of its collaboration with Anabolic Warfare, which has been making headlines over the past couple of weeks thanks to some intriguing teasers. The supplement put together by the two sports nutrition companies is, as suspected, a stimulant-powered pre-workout, and it is certainly on the premium side, with the brands packing it out with some impressive highlights to cover all of the core benefits.
Black Market and Anabolic Warfare's pre-workout collaboration is due to ship out to stores and stockists in about five days on Monday, the 7th of this month. We're not sure how much the supplement is going to cost, but we imagine it being up in the same sort of area as Black Market's most recent partnership product with Panda. That was also a packed-out pre-workout, and it carried a reasonable price tag of $54.99 for a tub of 20 servings.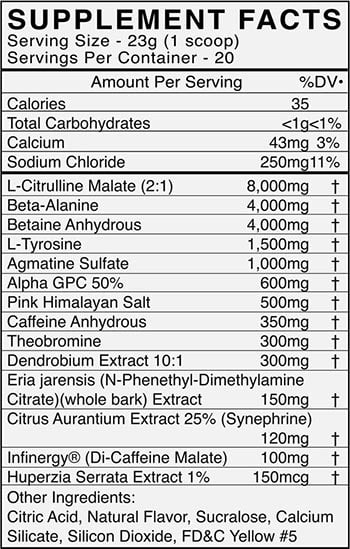 When it comes to the formula, fans of Black Market and Anabolic Warfare will not be disappointed, as the team is certainly not short on highlights in this one. There is plenty for pumps in this one, with 8g of citrulline malate at the usual 2:1 citrulline to malic acid ratio, a gram of agmatine, and a hefty 4g of betaine. Then in the performance department, you get 4g of the ever-present beta-alanine and 500mg of pink Himalayan salt for hydration support.
The rest of the formula behind the pre-workout collaboration between Black Market and Anabolic Warfare is for energy and focus, and judging by what it has on paper, it should offer up a nice hard-hitting level of intensity. Alongside a strong combined 425mg of caffeine from anhydrous and Infinergy di-caffeine malate is 150mg of potent eria jarensis, 300mg each of theobromine and dendrobium, 600mg of alpha-GPC, and 1.5g of tyrosine, again ensuring the supplement has you covered in all of the areas a pre-workout can.