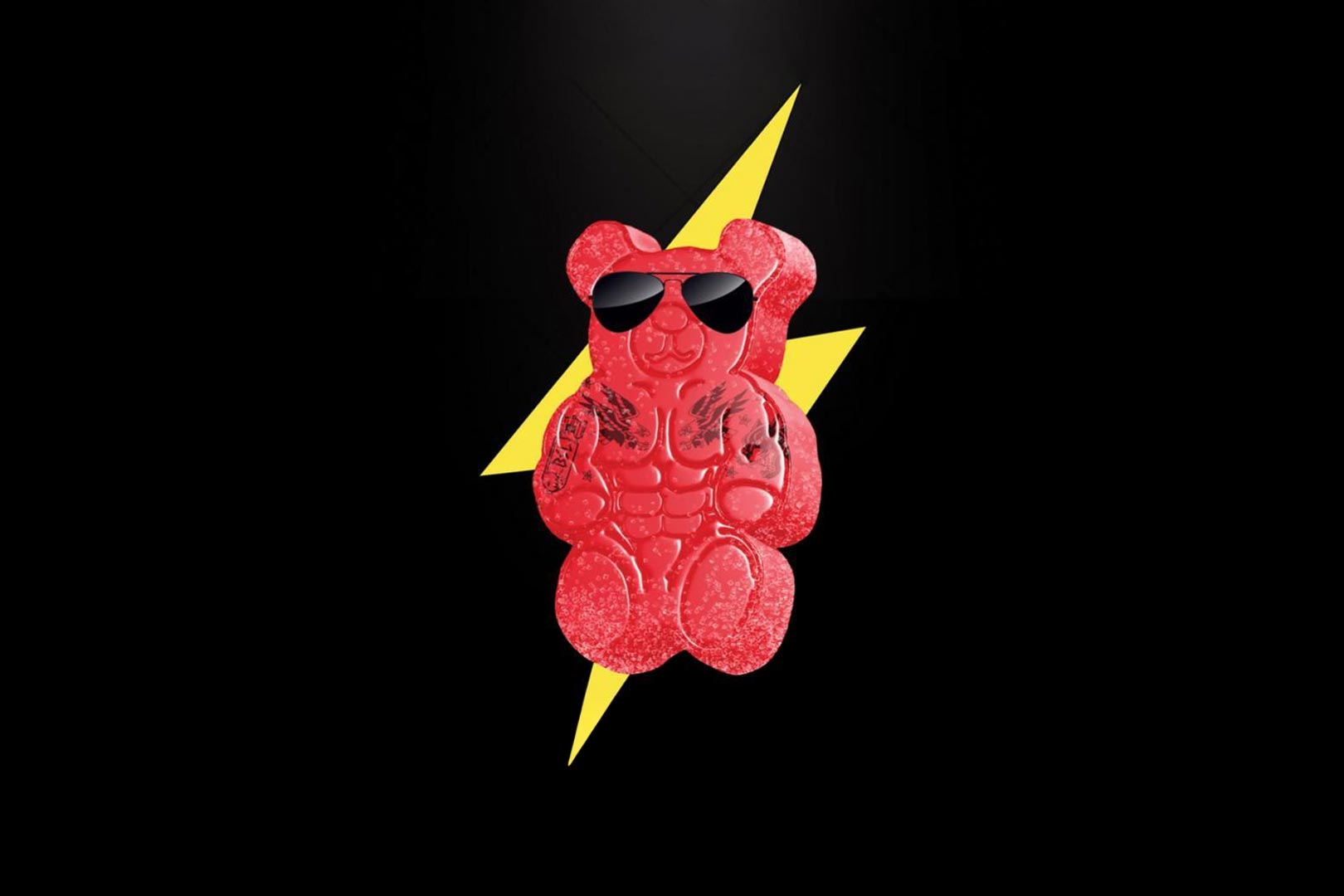 BroScienceLife's Gym Candy is an impressively lean protein treat, packing 18g of protein in a bag and keeping the carbohydrates to a minimum with 22g, but only 4g of that is net carbs, for a calorie total of 100. The product is available in a handful of flavors with Key Lime Pie, Tropical, Watermelon, and Lemonade, all of which have a nice smooth consistency, closer to actual candy than you'd expect, and some on-points flavors, especially in the Watermelon, which is our favorite of the lot.
Gym Candy has shared a teaser this week saying it has two big surprises up its sleeve, none of them being completely confirmed, although alongside that intriguing mention has come a potentially revealing graphic. We've got that graphic above, where you see one of the brand's protein-packed and jacked gummy bears, and in behind it is a lightning bolt. If you've been around sports nutrition and supplements as long as we have, you'll know that symbol almost always relates to energy.
With that in mind, we suspect one or maybe both of the big surprises BroScienceLife has in store for Gym Candy is an energizing version of the functional product, swapping the high protein for something like caffeine, or maybe combining the protein with caffeine for a hybrid treat. Either way, we're pretty certain an energy-enhanced Gym Candy is what's coming from the creative company, and apparently, we'll be getting more information for a strong confirmation sometime soon.