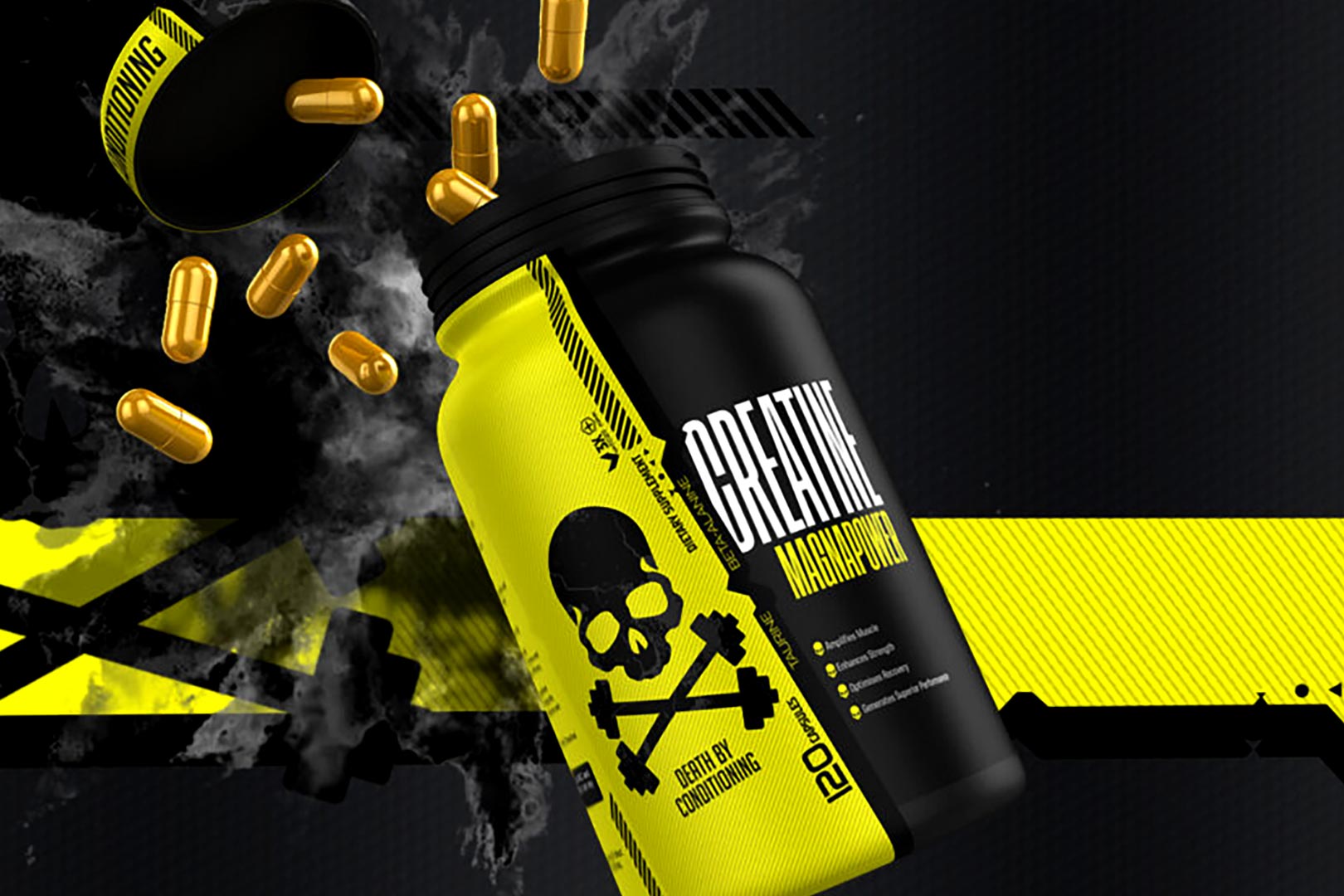 Death By Conditioning is an unforgettably named sports nutrition brand out of South Africa that is not even one year old but has already built a strong following and quite the name for itself. It is very clearly a young company, and it has only one supplement on the market at the moment. It does pair that with some great branding, eye-catching graphics, and easy availability, as you can purchase straight from its online store.
Creatine Magnapower is the name of Death By Conditioning's first and currently only product, and yes, as the name implies, branded Creatine MagnaPower plays a crucial role in its formula. Like other forms of creatine, the magnesium-chelated creatine in the supplement is there to support power and performance, but it's not the only ingredient. The brand has also included 700mg of taurine, glycine, alpha lipoic acid, and an unfortunately low amount of beta-alanine at just 75mg per serving.
The title ingredient, Creatine MagnaPower is the main focus of Death By Conditioning's Creatine Magnapower, and while nothing else is dosed too impressively, that is, at 1.5g in every four-capsule serving. As mentioned, you can purchase the creatine-based strength and performance product directly from the brand through deathbyconditioning.co.za, where you'll pay R475 (24.97 USD) for a 30-serving bottle to supply you for a month.