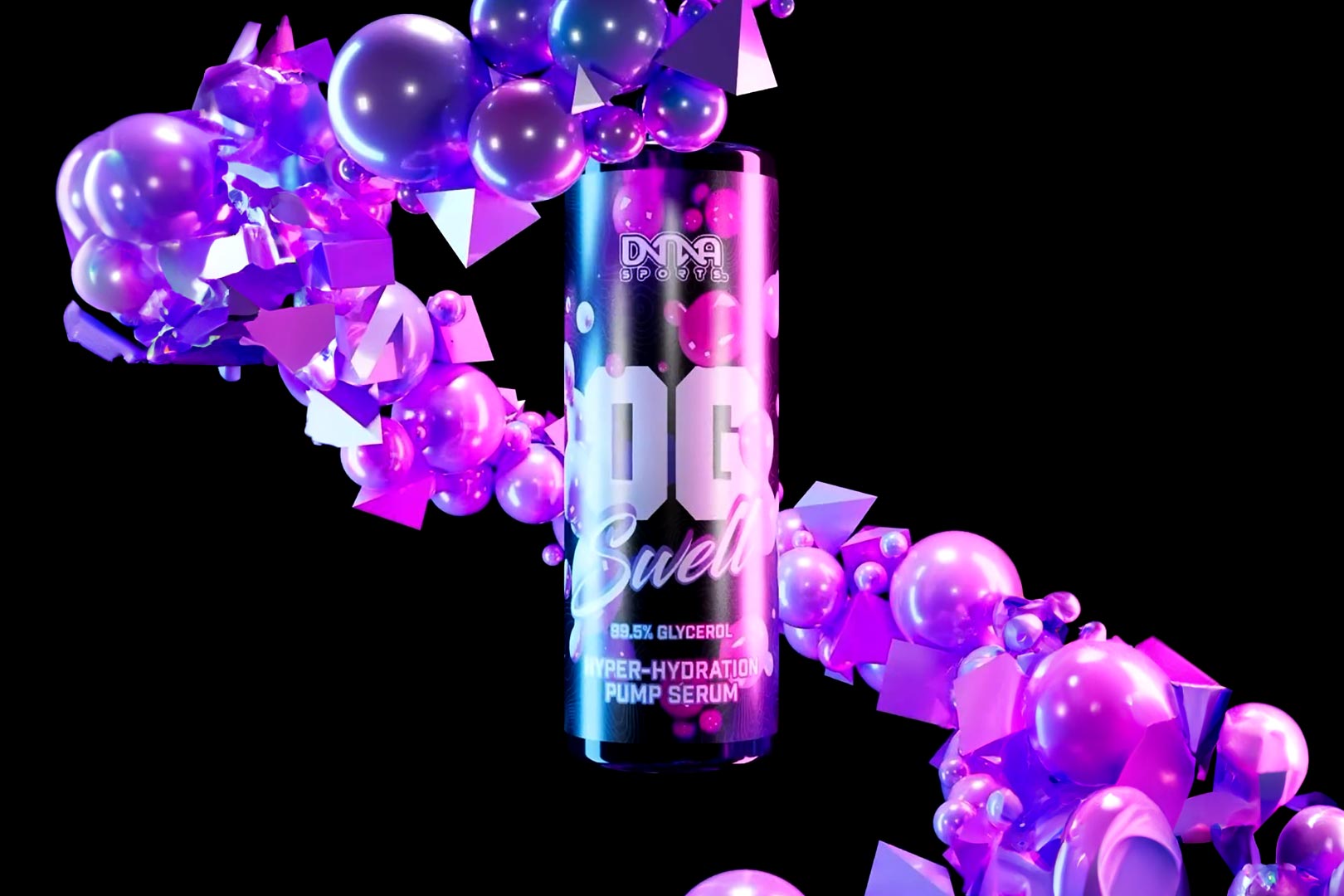 DNA Sports recently relaunched its stimulant-free pump pre-workout Thank Pump For That, featuring a refreshed selection of ingredients to support better muscle pumps and mental focus. It includes the likes of 8g of pure citrulline, 200mg of AmentoPump, 750mg of the CHOfactor blend, and 2.5g of betaine. It turns out the reputable UK brand has another new supplement up its sleeve called OG Swell to complement other pre-workouts.
The upcoming OG Swell from DNA Sports is a liquid format product, not a flavored powder or capsule formula, and similar to the few other liquid pump pre-workouts that have burst onto the scene recently, this centers around cell-swelling glycerol. We're not sure of the dose you'll be getting in every serving of OG Swell, but they get pretty high in similar supplements, with 20g in the likes of Pump Sauce and Inspired's NO3-T infused FSU Serum.
As mentioned, you'll be able to use the glycerol-loaded OG Swell alongside other pre-workouts as it is incredibly versatile with that single ingredient focus, and that includes use with DNA Sports' own powerhouse stimulant competitor H8 and the recently revamped Thank Pump For That. More details will be alongside, but it's clear the UK brand has been hard at work behind the scenes, and is picking things up in the second half of the year.