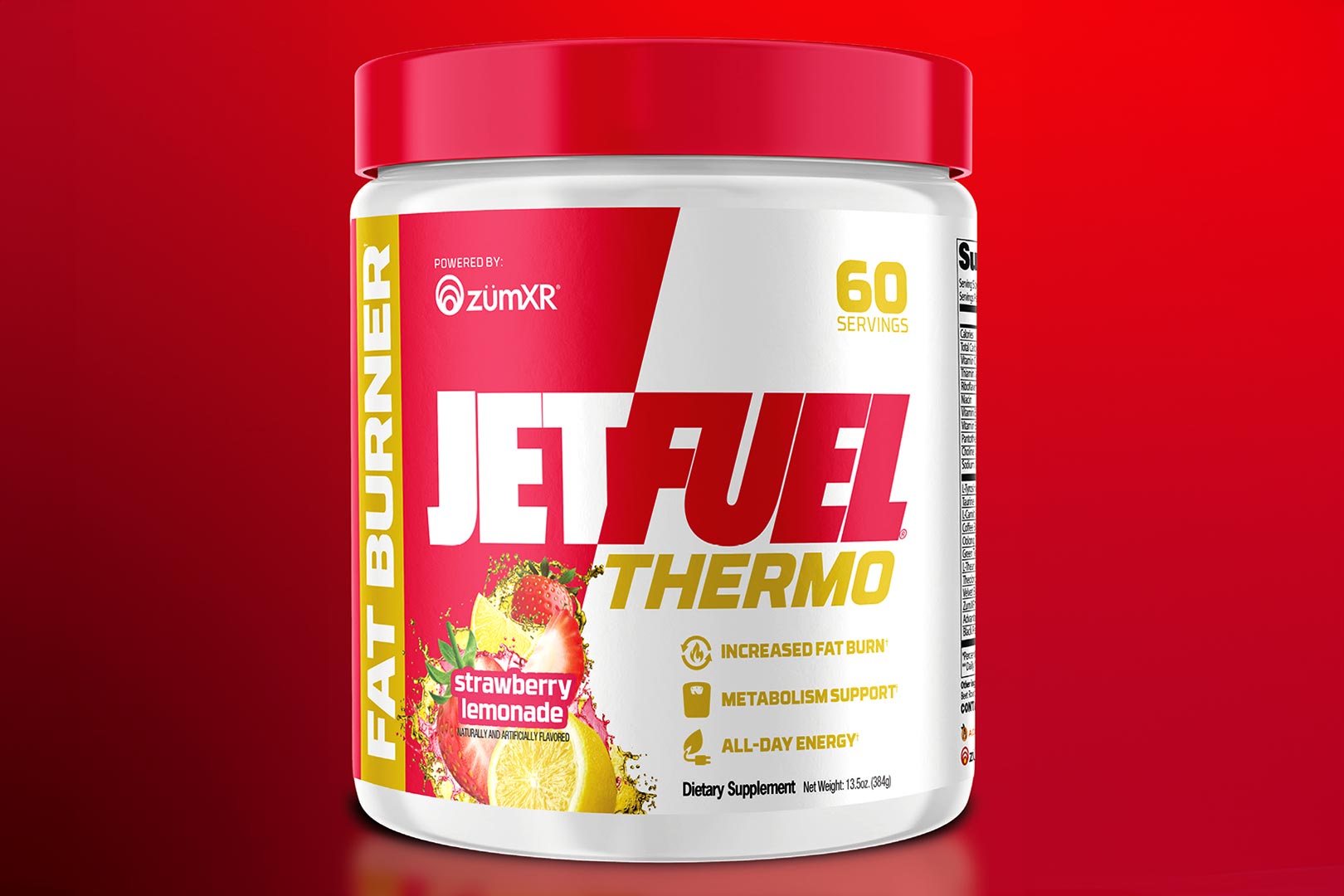 GAT has been showing some of its earlier, long-running supplements some appreciation more recently, releasing spin-offs of them with the likes of JetFuel Black, a hardcore high-stimulant version of its JetFuel fat burner, and Testrol Fire, a weight loss-infused variant of its popular testosterone booster Testrol. The legacy sports nutrition brand is back with attention on JetFuel this month, introducing another spin-off of the product in JetFuel Thermo.
JetFuel Thermo is essentially a flavored fat burner, which is something GAT has had available previously, although JetFuel Thermo brings a completely different blend of ingredients and dosages. The brand has brought together several familiar weight loss-supporting components for JetFuel Thermo as well as some energizing ingredients, resulting in a supplement that both helps burn fat and boosts energy for exercise or simply day-to-day productivity.
For the sensory side of GAT's JetFuel Thermo, you get 500mg of tyrosine to enhance mental focus, 100mg of theanine, 75mg each of theobromine and velvet bean, 750mg of taurine, and, of course, a light dose of caffeine at 70mg of zumXR branded extended-release caffeine in a maximum serving. Joining all of that to support the weight loss side of the experience is 750mg of carnitine tartrate, 150mg each of green tea and oolong tea, 167mg of coffee bean, and 50mg of premium Advantra Z bitter orange extract.
GAT has pulled together a formula that offers a more comprehensive combination of benefits from moderaye dosages, rather than a pure, all-out fat burner, with several features fueling energy to get through a workout or low-intensity cardio. JetFuel Thermo is not in the brand's online store yet, but it is available from The Vitamin Shoppe at a premium $59.99 for a tub of 60 servings in Tropic Thunderburst, Watermelon, and Strawberry Lemonade flavors.