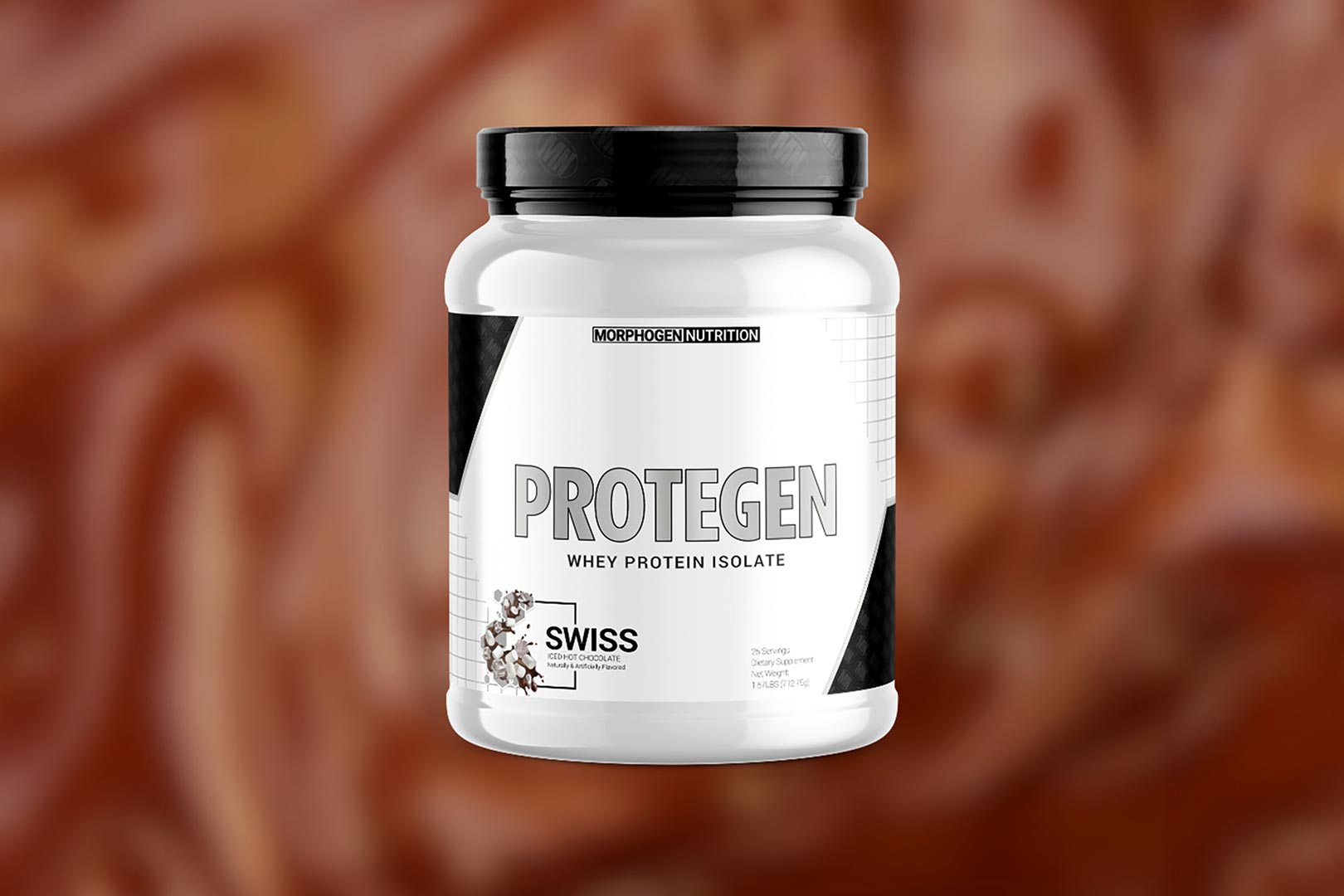 The reputable Morphogen Nutrition has a few protein supplements available in the whey-powered Protegen, the plant-based Vegagen, the beauty-supporting Collagen+, and there was once the meal replacement Macrogen. Protegen was previously out of stock or even discontinued to some extent, but today, it has been brought back with a few changes, although at its core, it is very much the same supplement.
Morphogen Nutrition's Protegen is relatively simple and straightforward, featuring only high-quality, fast-absorbing whey isolate to provide its 20g of protein a serving, alongside 4g of carbohydrates, a gram of fat, and 105 calories. The brand has given it a look in line with the rest of its selection of sports nutrition products, and on the size side of things, Protegen has been downsized from last year's 2.56lb to a 1.54lb tub with 25 servings.
To keep things even more familiar, Morphogen Nutrition has relaunched its Protegen protein powder with past flavors in the maple cream donut experience Long John, Swiss iced hot chocolate, the peanut butter dessert Whip, and arriving shortly is the caramel cookie flavor Samoa. You can grab the refreshed Protegen through the brand's online store at $36, the consistent price of Morphogen's simpler items, not its advanced $48.