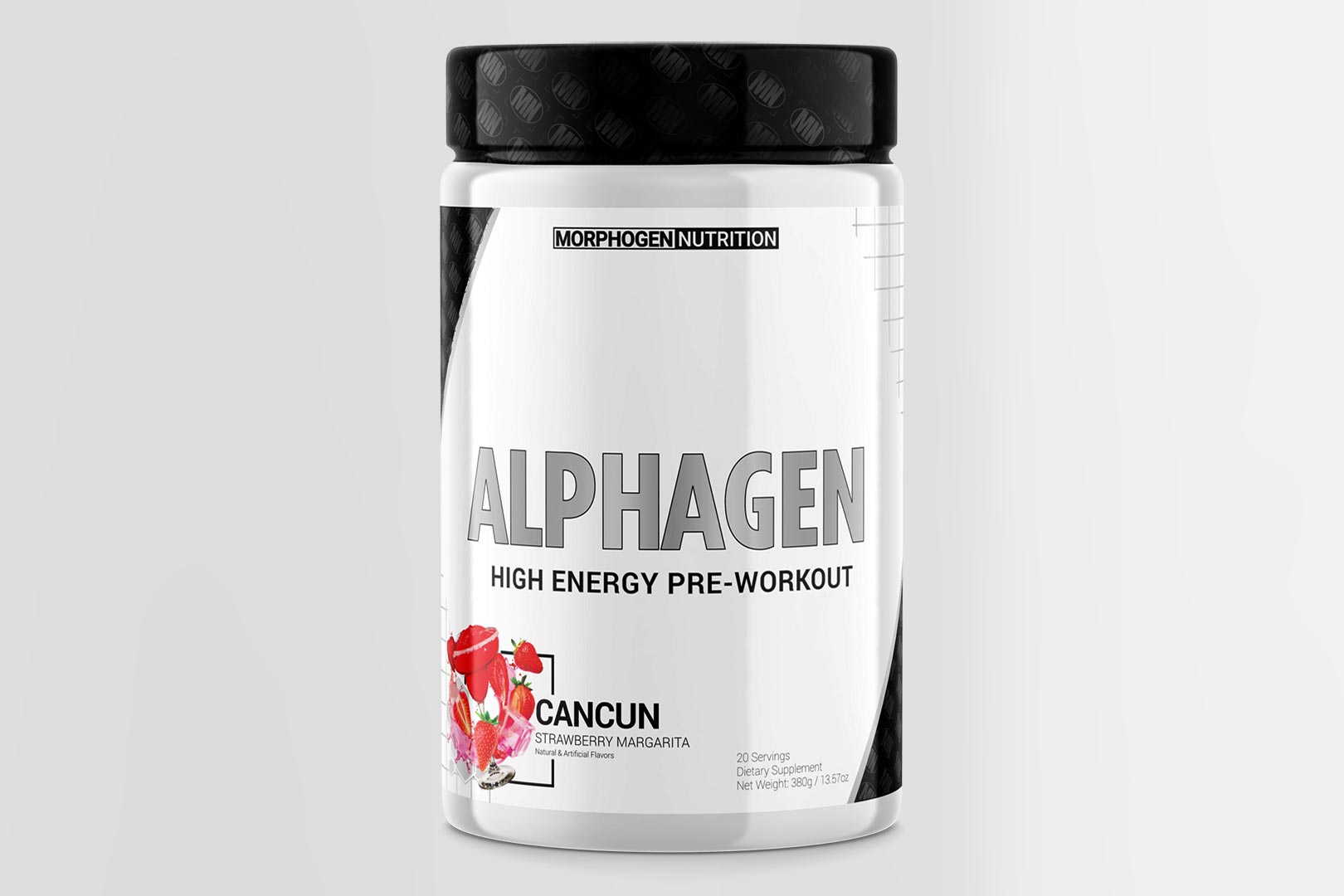 Morphogen Nutrition relaunched its premier pre-workout Alphagen early last year, and it got a lot of attention when it did due to the huge dose of focus-supporting tyrosine thrown in at a never-before-seen 10g. That came alongside several other highlights, including 8g of citrulline malate, 300mg of potent eria jarensis, and 400mg of energizing caffeine. About a year and a half later, Morphogen is back with another iteration of Alphagen.
Alphagen 2023 revamp
The reputable sports nutrition specialist debuted the 2023 edition of Alphagen at this year's Epic Block Party this past weekend, and you can now purchase the supplement straight from the website of the event's host, Natural Body. There are plenty of similarities between Morphogen Nutrition's sequel pre-workout and its predecessor, but also plenty of tweaks and changes, including some new ingredients as well as some that have been removed.
Well-balanced formula
Initially, fans of Morphogen Nutrition will notice eria jarensis, huperzine a, velvet bean, and alpha-GPC are no longer a part of the pre-workout, while the rest have remained onboard. For the latest version of Alphagen still has citrulline, although not citrulline malate, but pure citrulline at 6g for muscle pumps, the same amount of theobromine and theanine at 200mg and 100mg, respectively, and the same 400mg of caffeine but from two sources, not one.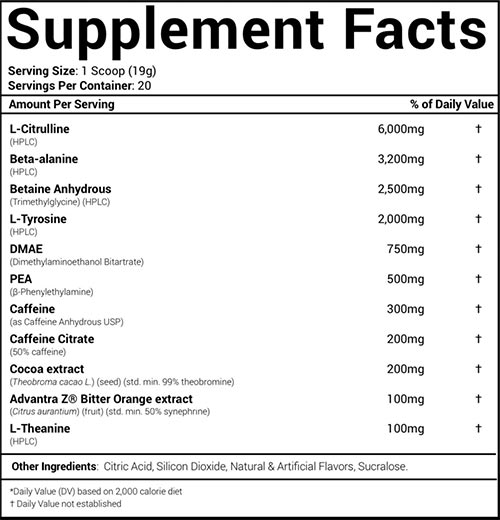 That original attention-grabbing 10g of tyrosine has been reduced for Morphogen Nutrition's reformulated Alphagen, dropping down to 2g. On top of all of that, the brand has added 2.5g of betaine and 3.2g of beta-alanine for better performance, and 750mg of DMAE and a solid half a gram of PEA to elevate the stimulating side. Morphogen has clearly kept Alphagen a reliable and effective pre-workout but with a broader blend of benefits, plus familiar and similar components to ensure fans of the previous version have a lot to look forward to.
Launched at Natural Body
As mentioned, Morphogen Nutrition's refreshed Alphagen pre-workout is available for purchase first through Natural Body, both in its handful of physical locations and its online store at naturalbodyinc.com. The price through the reputable retailer is $56 for a bottle of 20 maximum servings, in three flavors with the strawberry margarita recipe Cancun, the tart candy blast experience Candeez, and a blend of watermelon and grape candy called Remix.