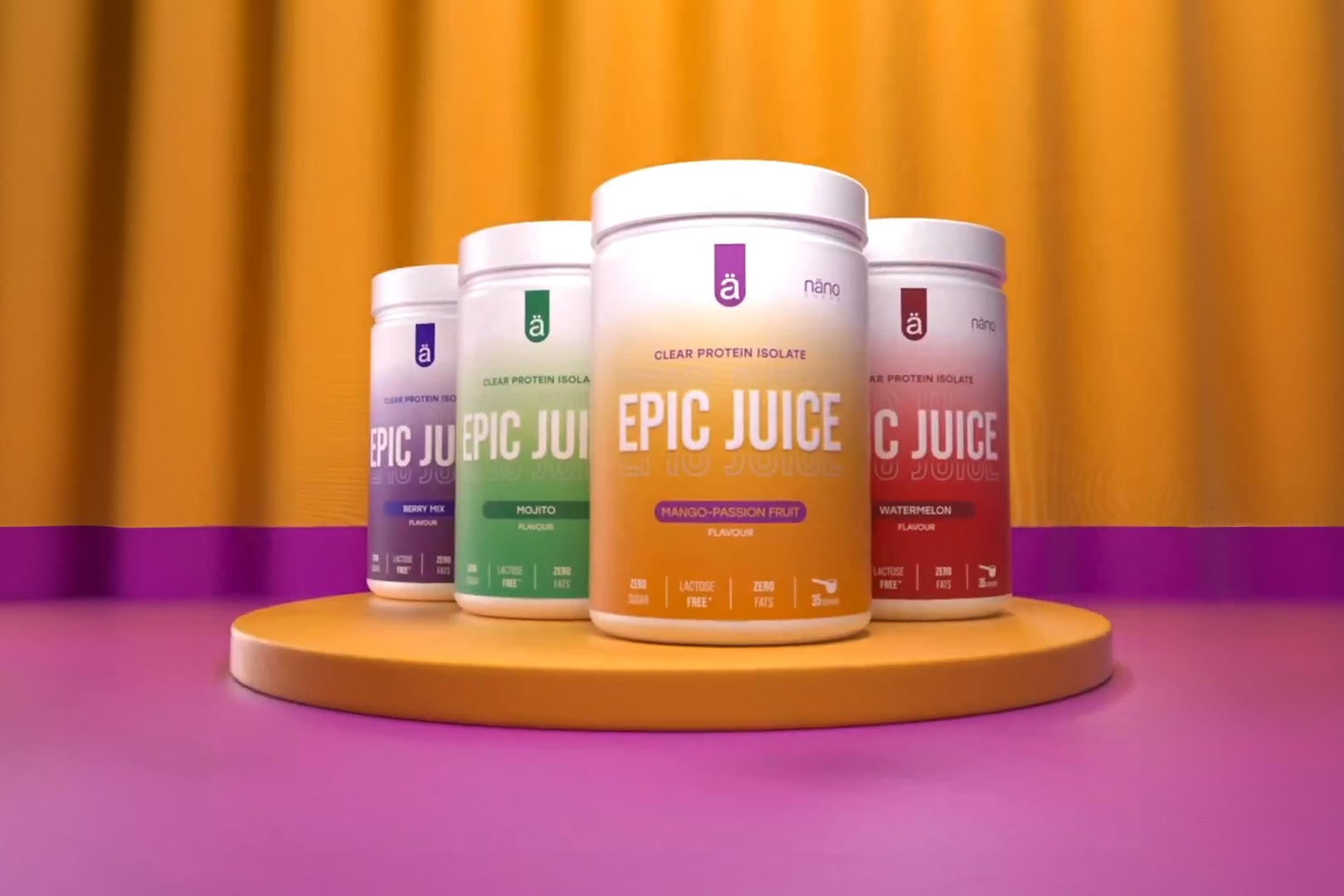 Nano Supps does have supplements available; in fact, the European brand started with exactly that, a sports nutrition supplement named Nano BCAA, and it uniquely came with a wooden spoon as opposed to your more traditional plastic scoop. Despite the humble beginnings, Nano has since evolved into a full-blown functional powerhouse, with more snacks than powder or pill products, including its original gooey-filled protein pancake and its most recent creation, the nostalgic Protein Dips.
Nano Supps is returning to that original supplement side of things in its latest effort, introducing Epic Juice. This is yet another product in the sub-category of clear and refreshing protein powder, where brands call on a clean source of protein, typically whey isolate, to provide a good amount of protein and next to no carbohydrates or fat. That is all paired with fruity flavors, as opposed to your usual chocolate and vanilla, and that is precisely the case in the all-new Epic Juice from Nano Supps.
Epic Juice indeed provides a good amount of protein with no sugar and zero fat, and it is rolling out to stores and stockists across Europe in three refreshing flavors with Watermelon, Berry Mix, Mango Passionfruit, and the cocktail-inspired Mojito, and its classic blend of lime and mint. Nano Supps appears to be getting ready to ship its clear protein powder Epic Juice in all four of its alternative fruity flavors, so those in European countries where Nano Supps has a presence, be on the lookout for it.