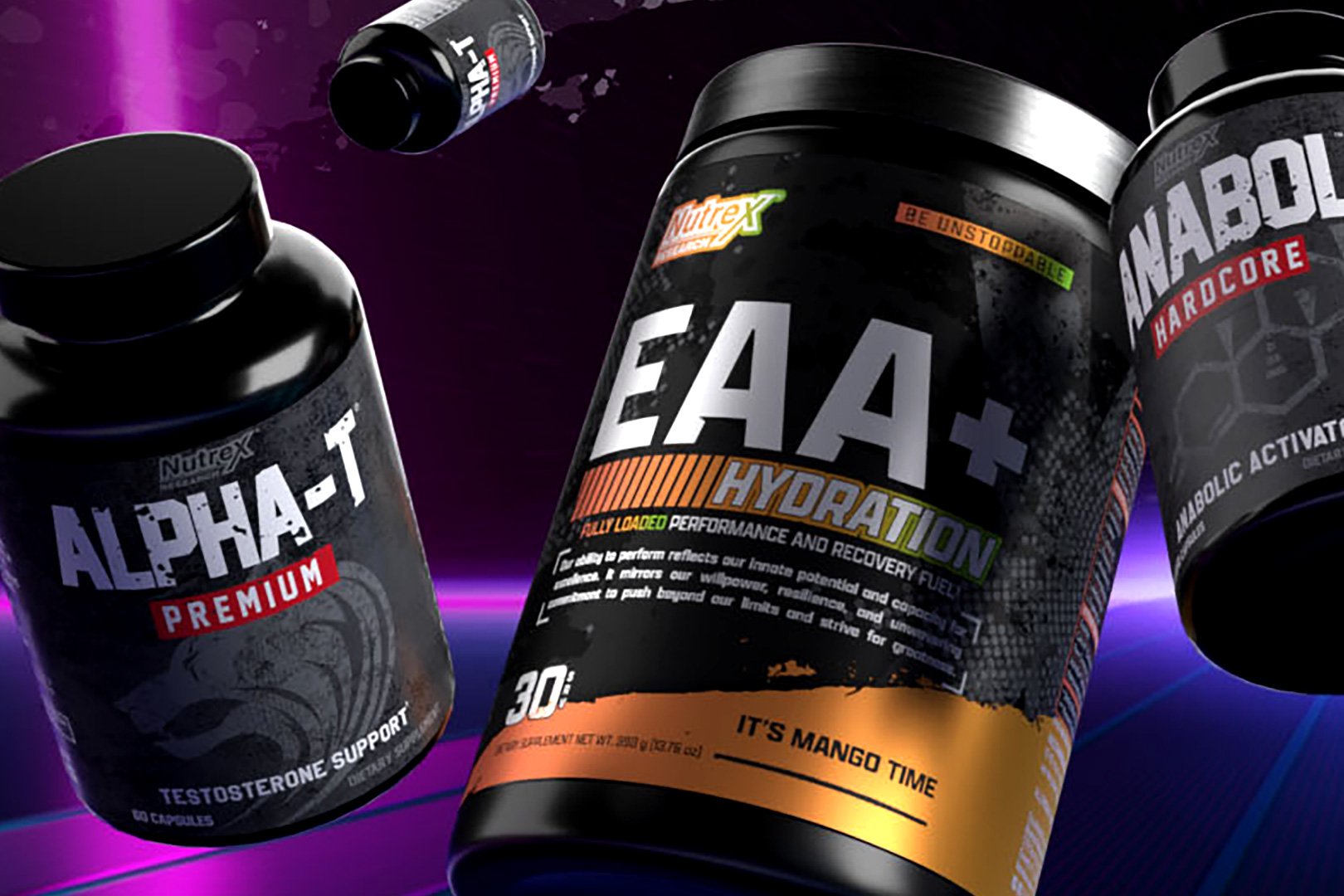 When Nutrex released its hybrid fat-burning pre-workout Outlift Burn, it did a lot more than introduce a well-formulated supplement combining reliable pre-workout and weight loss ingredients and dosages. With Outlift Burn, the brand debuted its all-new, eye-catching look and marketing, drastically elevating its appearance. Since then, Nutrex has expanded the branding across to other products, including the return of the powerhouse pre-workout Outlift Amped.
The latest Nutrex supplement to receive a refresh is the amino EAA Hydration, which hasn't had anything change on the inside, keeping the same formula in a combined 8g of aminos for recovery and premium sources of electrolytes for hydration. The product relaunched about a week or so ago in five flavors fans will have already been familiar with, although right before the close of August, Nutrex's EAA Hydration has welcomed an all-new mango option.
The name of flavor number six for Nutrex's rebranded but as well-dosed as always, EAA Hydration, is It's Mango Time, fitting, of course, seeing as it's a mango-based experience, and it's already in stock at nutrex.com. You can purchase the product at its usual $34.99 for a tub of 30 servings, although for a limited time, the brand's online store has muscle builders at buy one get one half price, which applies to EAA Hydration, and discounts it to $26.24 a tub for two.