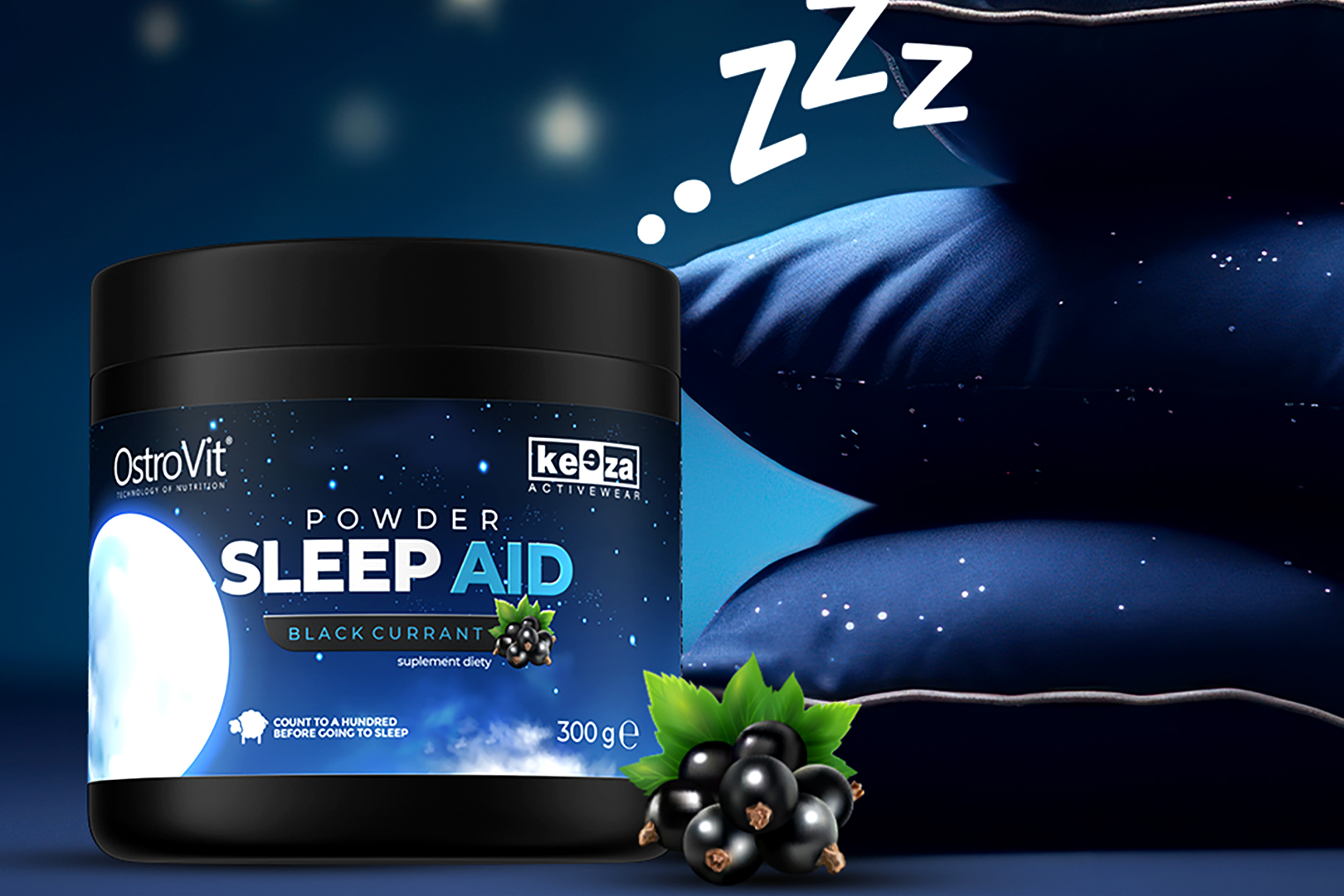 Legacy sports nutrition brand OstroVit from Poland has one of the largest lineups in the industry, offering all sorts of different supplements, from standalone to advanced, and covering an impressive variety of categories. It recently rolled out a rather complex product for fans to throw down before they go to bed named Sleep Aid, which is fitting, as that is precisely the type of supplement it is, backed by 12 different ingredients.
Like most quality sleep-support products, OstroVit has designed Sleep Aid to help you get to sleep quickly or more efficiently, and enhance your sleep through the night, which can result in better muscle recovery, energy, performance, and general health. The supplement is hitting stores and stockists across OstroVit's home country of Poland, and it's actually a flavored formula, available in a lone fruity tasty based on black currant.
As for the ingredients and dosages driving the experience and benefits behind OstroVit's Sleep Aid, it includes a host of vitamins and minerals, such as 15mg of zinc and 375mg of magnesium. Then you get its many main components like 800mg of glutamine, 300mg of tryptophan, 10mmg of hops, 210mg of lemon balm, and two of our favorite nighttime ingredients in GABA at 750mg and the ever-reliable one milligram of melatonin.