In anticipation of its next inter-brand collaboration, Panda Supplements has shared a complete look at its upcoming pre-workout, put together in partnership with the equally reputable sports nutrition competitor Black Magic. The product is officially named Sinister, and it may have one of the most loaded formulas of all of the collaborations Panda has strung together recently, including some incredibly impressive highlights.
The Sinister pre-workout from Panda Supplements and Black Magic catches your eye straight off the bat with its extremely detailed and unforgettable character on the face of the product, blending together a cat to represent Black Magic and a Panda for, of course, Panda. There will be two flavors for the collaboration, one of them exclusive to Black Magic in Kiwi Apple, and the other is Blue Shark Gummy exclusive to Panda.
The ingredients and dosages driving Panda Supplements and Black Magic's Sinister pre-workout are, as mentioned, impressive, with plenty of components for energy, focus, and pumps, and highlights that'll be more than enough to have you lining up when this goes live. The promising product packs 10g of pure citrulline and 508mg of VasoDrive for pumps, and slightly more than usual beta-alanine for performance at 4g a serving.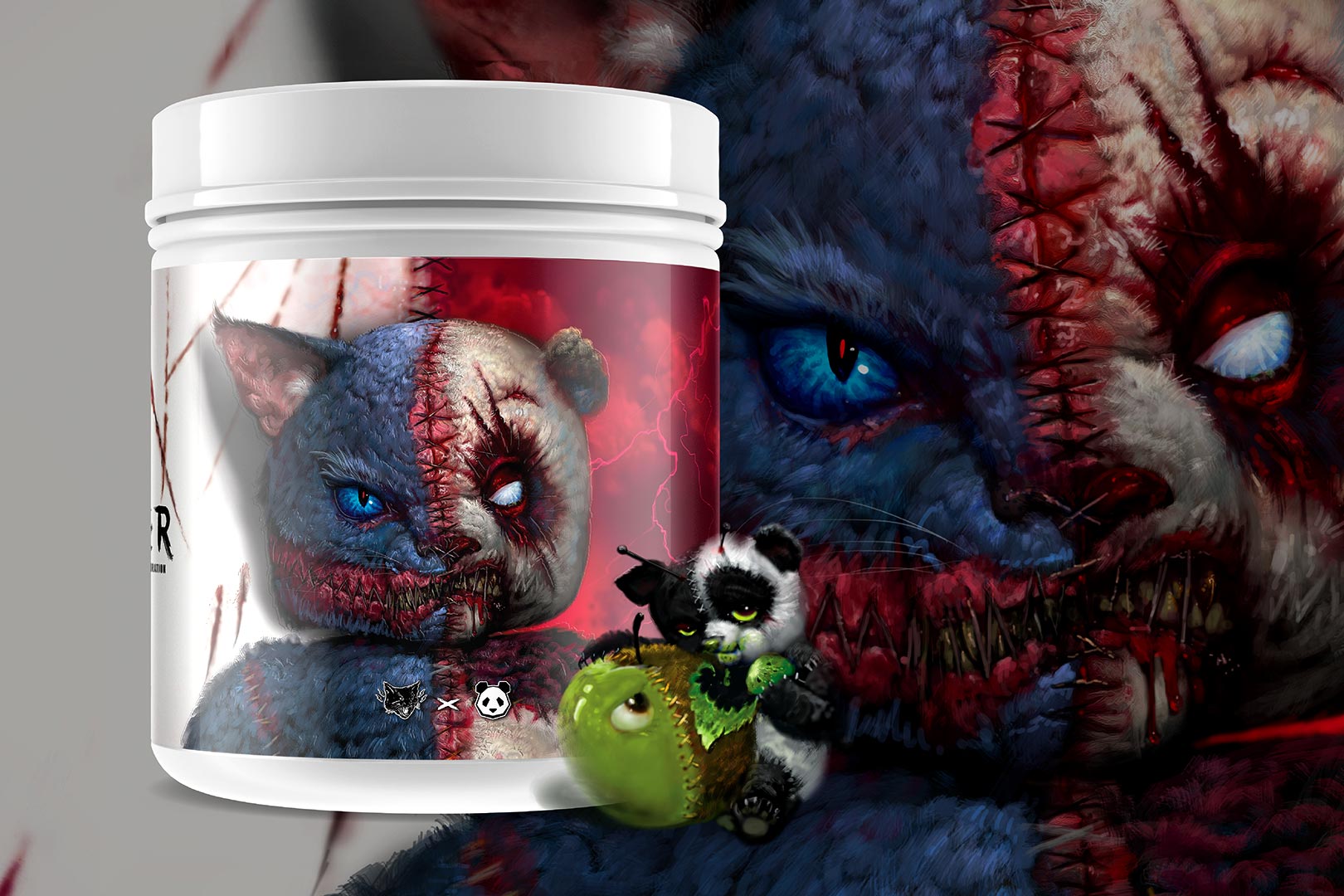 Like all good pre-workouts, Panda Supplements and Black Magic's Sinister has plenty of ingredients for the sensory effects of energy and focus, which is to be expected as those are things Black Magic has been known for in its stimulant pre-workout BZRK. The highlights filling out that side include 250mg of kanna, 25mg of potent halostachine, 600mg of alpha-GPC, 1.5g of tyrosine, 400mg of PEA, and a strong 450mg of caffeine.
Once again, the pre-workout collaboration between Panda Supplements and Black Magic is going to be live and available for purchase directly from each respective brand's online store in about ten days, on Friday of next week. The price of the product is expected to be around the same as some of Panda's previous inter-brand collaborations, like with Apollon Nutrition and Black Market, debuting at $59.99 and $54.99, respectively.