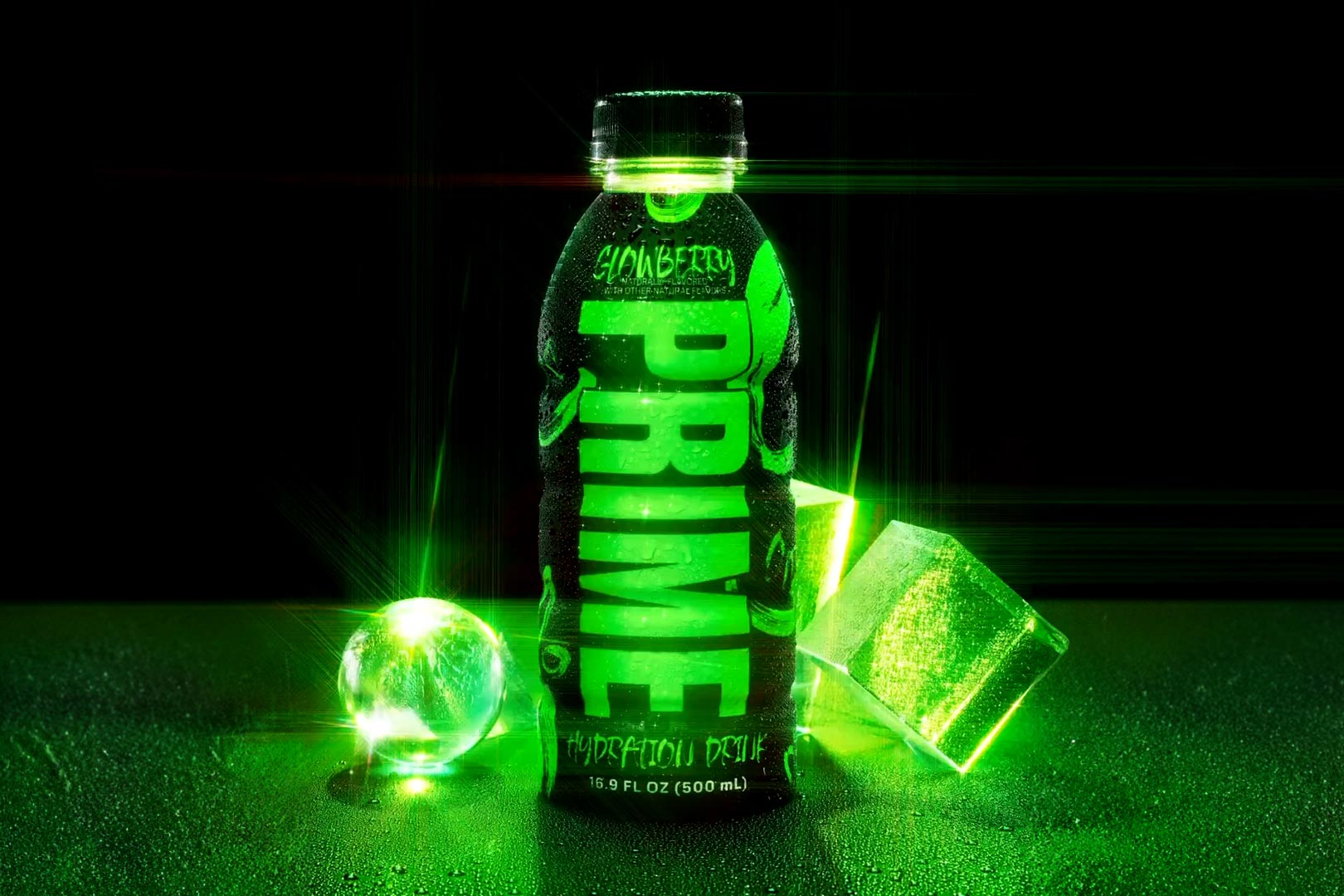 The all-new Glowberry Prime Hydration Drink, as well as the Glowberry Prime Hydration Sticks, made their highly-anticipated debut yesterday, with the beverage launching globally in the US, Canada, the UK, and down under in Australia. To make the flavor extension that much more exciting and desirable, it has launched in rare special edition bottles, four alternative designs, to be exact, that are exclusive to different regions.
There have been a couple of common questions about the Glowberry Prime Hydration Drink, the first being what it actually tastes like, and for that, the official flavor description of the product is sour apple berry. The other feature that's frequently asked about is the name, specifically the "glow" part of it, whether or not it does, in fact, glow-in-the-dark, and to that, Prime fans will be pleased to hear the answer is indeed yes.
Prime directs fans to put a bottle of its Glowberry Prime Hydration Drink in the sun or in view of sunlight to let it charge, then close the curtains to see the logo and various green accents glow in the dark. It is simply another feature for this specific flavor, on top of the holographic, rip-split, and drip-split special editions that'll encourage fans to get out there and purchase the product if there isn't enough demand for Prime already.