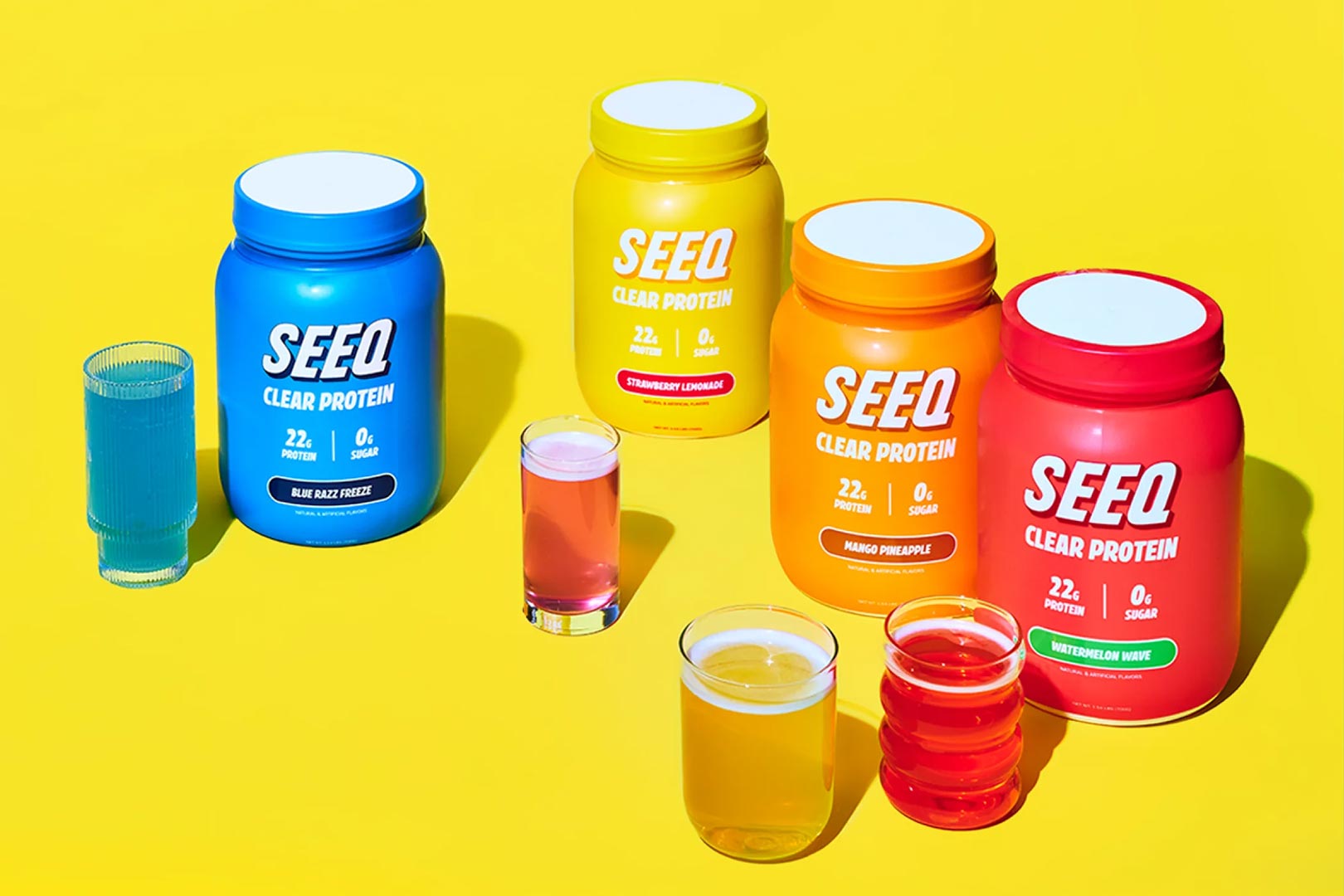 The protein specialist SEEQ which is all about the sub-category of clear and refreshing protein powder has built a strong reputation and following since its inception. The only supplement available from the brand is its signature Clear Protein, which is a premium whey isolate-based product available exclusively in fruity flavors. The menu has been added to and taken away from many times, and currently, it consists of Mango Pineapple, Blue Razz Freeze, Watermelon Wave, and Strawberry Lemonade.
SEEQ and its refreshingly flavored protein powder Clear Protein are in the headlines today as a bold new look and logo have been unveiled for the brand and supplement, as seen in the image above. SEEQ has moved to an all-over single color for its star product rather than a split stripe where the name of the flavor sits. It certainly helps Clear Protein pop that much more with its vibrant taste-related colors, like neon yellow for Strawberry Lemonade, and the logo has been given a bit of a facelift too.
The SEEQ name now comes with a block drop shadow and italicized text, which are not major changes by any means, but combined with the single color-powered rebrand of Clear Protein, it comes together as an eye-catching and fitting refresh. It goes without saying that everything on the inside of the protein powder is exactly the same from the nutrition profile to the ingredients and through to the various fruity flavors, and you can check it out in more detail for yourself beginning today over at seeqsupply.com.