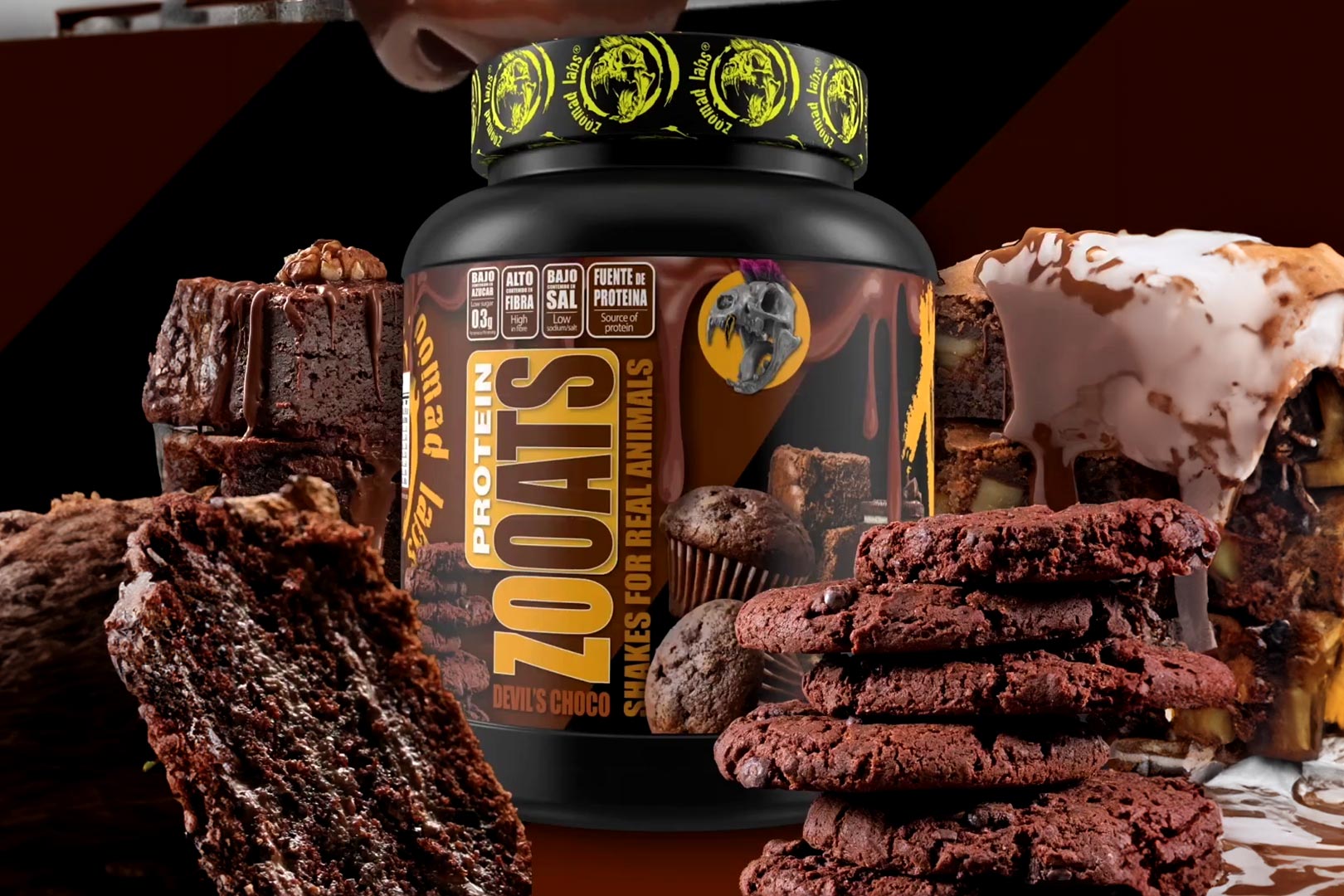 Zoomad Labs made some big moves in the first half of the year, dropping a pair of entries in the saturated protein powder space with the isolate ISO Zoo and protein blend Whey Zoo, and we can't forget the standalone, single-ingredient series One Raw. The protein supplements, as mentioned, were strong moves by the brand known for its tubs with animal faces bursting out the side; now, this month, it has a similarly simple and nutritious product with ZoOats; a clean carbohydrate source.
The all-new ZoOats from Zoomad Labs is a bottle of clean and healthy oatmeal, again, providing fans something for a reliable source of carbohydrates to go with the protein powders ISO Zoo and Whey Zoo, or to enjoy all by itself, which this is very much designed to do. ZoOats is a flavored oatmeal combining a typical oatmeal nutrition profile that's carbohydrate-heavy and high in fiber, almost no sugar, and a rich and decadent chocolate taste, mouthwateringly named Devil's Choco.
Zoomad Labs is launching ZoOats in its home country of Spain shortly, where it has a strong presence, and presumably surrounding European countries soon after. The brand does tend to offer a whole bunch of flavors for its genuinely many different supplements, even when they're as simple as ZoOats, so it's surprising to see Devil's Choco as the only taste to choose from here. With that in mind, we wouldn't be surprised to see others come on board later as the product builds a following.