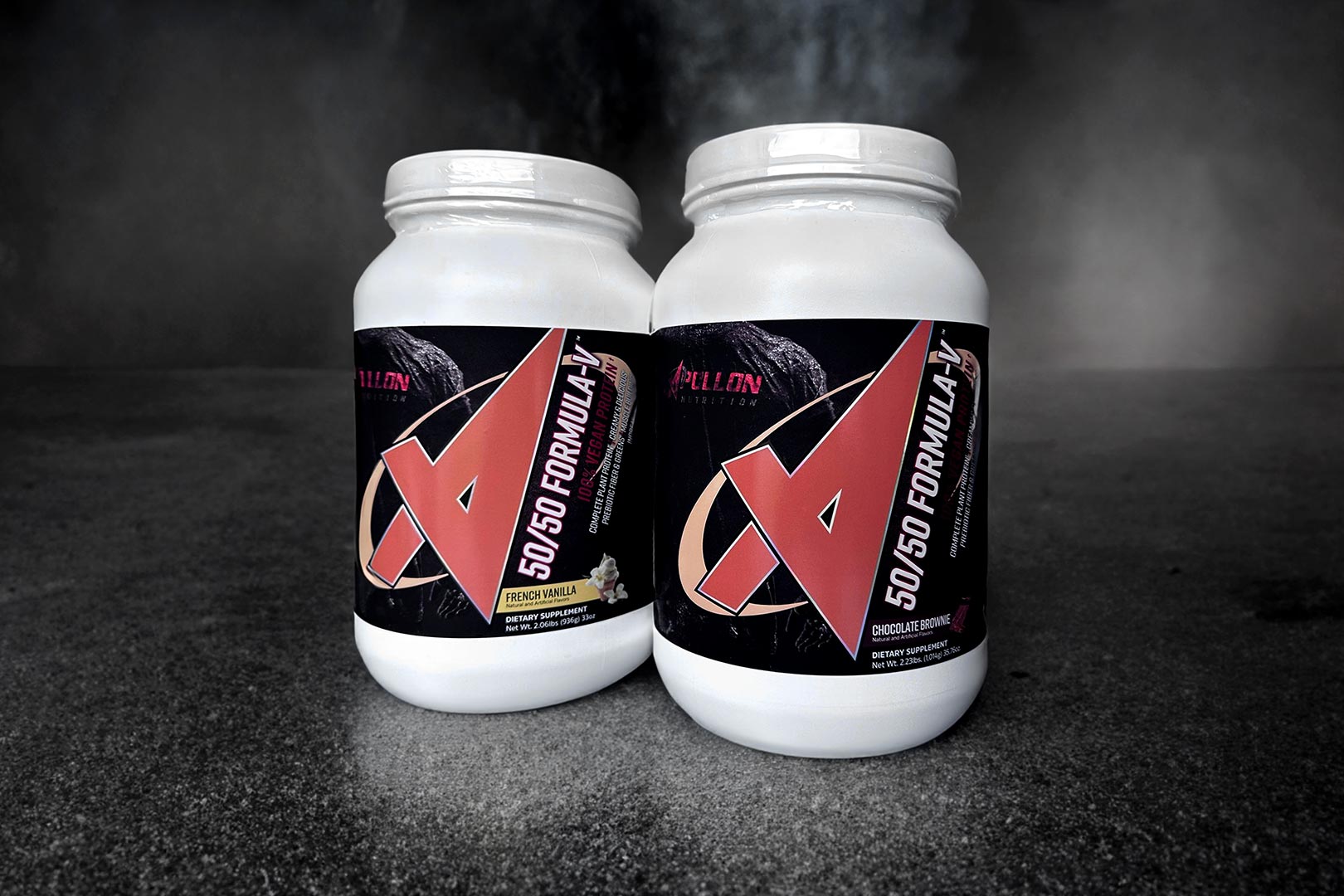 50/50 Formula-X is Apollon Nutrition's signature protein powder, known for its complete transparency and unforgettable taste, and it is about to get a spin-off specifically designed for fans of the brand that lead a vegan-friendly lifestyle. The supplement is 50/50 Formula-V, and it is more than just a straightforward plant-based protein powder, coming packed full of premium, branded ingredients, all for the purpose of providing a great source of protein exclusively from vegan sources.
Apollon Nutrition continues the original theme from 50/50 Formula-X, being that it gets half of its protein from whey isolate and the other half from slower-digesting micellar casein. 50/50 Formula-V gives you 10g of protein from CP-Pro 70 chickpea protein concentrate and another 10g from pea concentrate, providing you 20g of protein a serving, unless you're looking at the Chocolate Brownie flavor as that's made with cocoa for an extra gram of protein, while French Vanilla does indeed have 20g.
To maximize absorption and uptake of the protein powder, Apollon Nutrition has included 1mg of chromium and an effective 2g Velositol in 50/50 Formula-V, promoted for its ability to double the power of the protein by accelerating and maximizing muscle protein synthesis. As one final highlightable feature, the brand has pushed the plant-based point a bit more by also throwing in a hefty 2g of the TruServ superfood blend.
The hardcore supplement company Apollon Nutrition is planning to launch its first-ever plant-based protein powder and impressively advanced 50/50 Formula-V this coming Friday through its online store. Once again, the product will have two tastes to choose from in Chocolate Brownie and French Vanilla, providing a typical nutrition profile of 20 to 21g of protein, 3 to 4g of carbohydrates, no sugar, 4g of fat, and 130 to 140 calories.