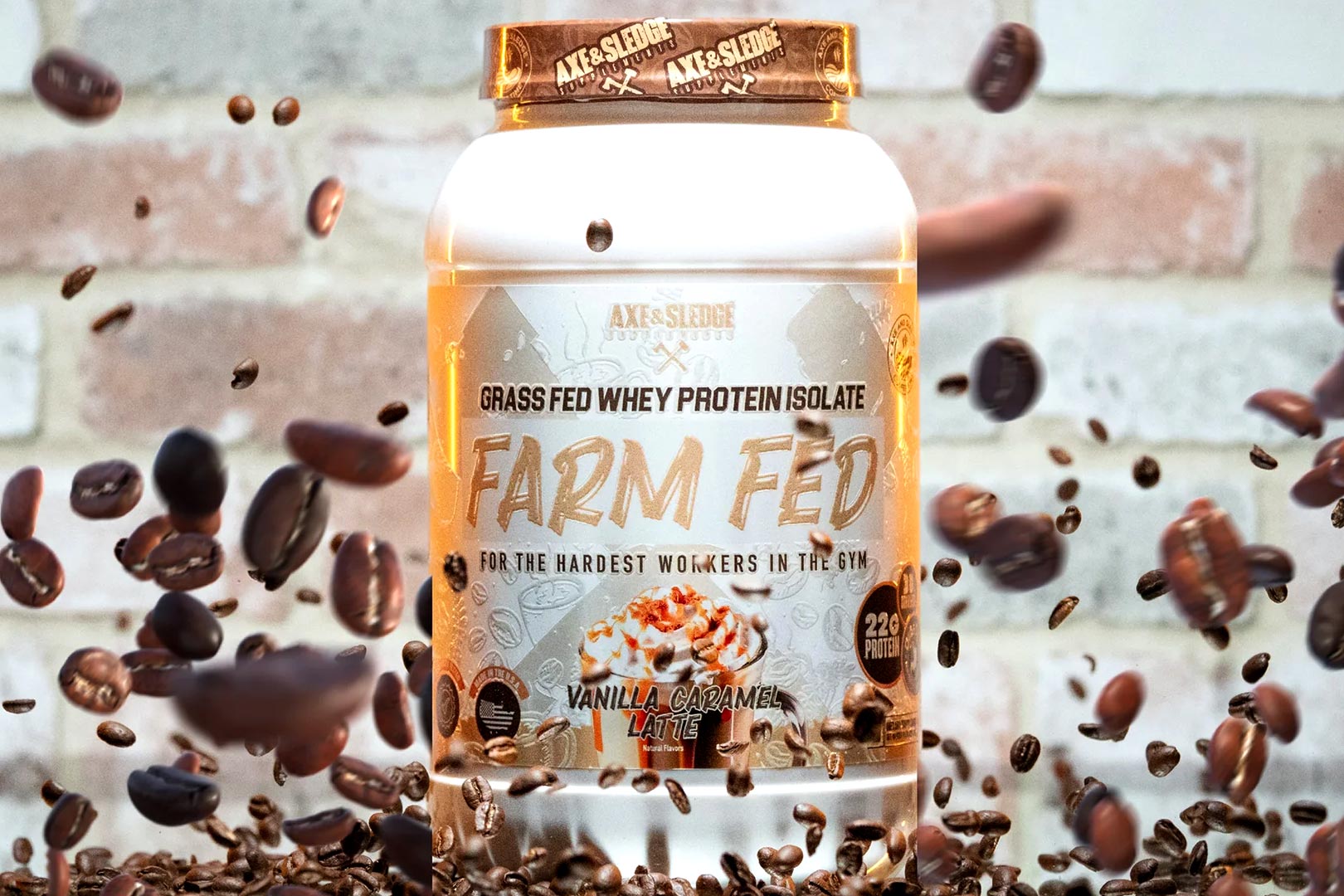 Axe and Sledge Supplements recently showed its creative flair as it often does, with the launch of an intriguing twist on a classic flavor specifically for its premier protein powder, the grass-fed whey isolate-based Farm Fed. The taste creation brought together smooth peanut butter and sweet honey in Peanut Butter N'Honey, which is being followed by another rather rare extension this week, also for the premium and lean Farm Fed protein powder.
Axe and Sledge Supplements has taken a classic coffee drink and turned it into an option for Farm Fed in Vanilla Caramel Latte, aiming to deliver all of the familiar flavors and key points you'd expect from the original beverage. The brand has spiced up the launch of the product by throwing in a free portable frother for the first 250 orders placed through its online store, making for a nice freebie and a way to really authenticate the coffee experience.
The Vanilla Caramel Latte Farm Fed packs the supplement's typically lean nutrition profile of 22g of protein, all from grass-fed whey isolate, and around 100 calories, further enhanced with the premium DigeSEB enzyme blend to support and improve digestion.