Flash IV is Bodyarmor's recently released and most advanced sports drink to date, packing a hefty electrolyte count of 2,290mg a bottle, a lot more than you get in other hydration beverages from the brand like Superior Hydration. There are also a variety of vitamins in the product, plus a good amount of carbohydrates present but a lighter concentration at 16g in a 20oz bottle with 15g of that sugar.
Bodyarmor Flash IV is currently still available for pre-order over on Amazon for shipping in a week and a half on the first day of next month. An interesting development has surfaced around that very sports drink that'll add an exciting dimension to the more electrolyte-loaded beverage. It turns out that while Bodyarmor Flash IV will start in liquid format, the hugely successful company is planning to quickly follow up that debut with a powder version in stick pack format.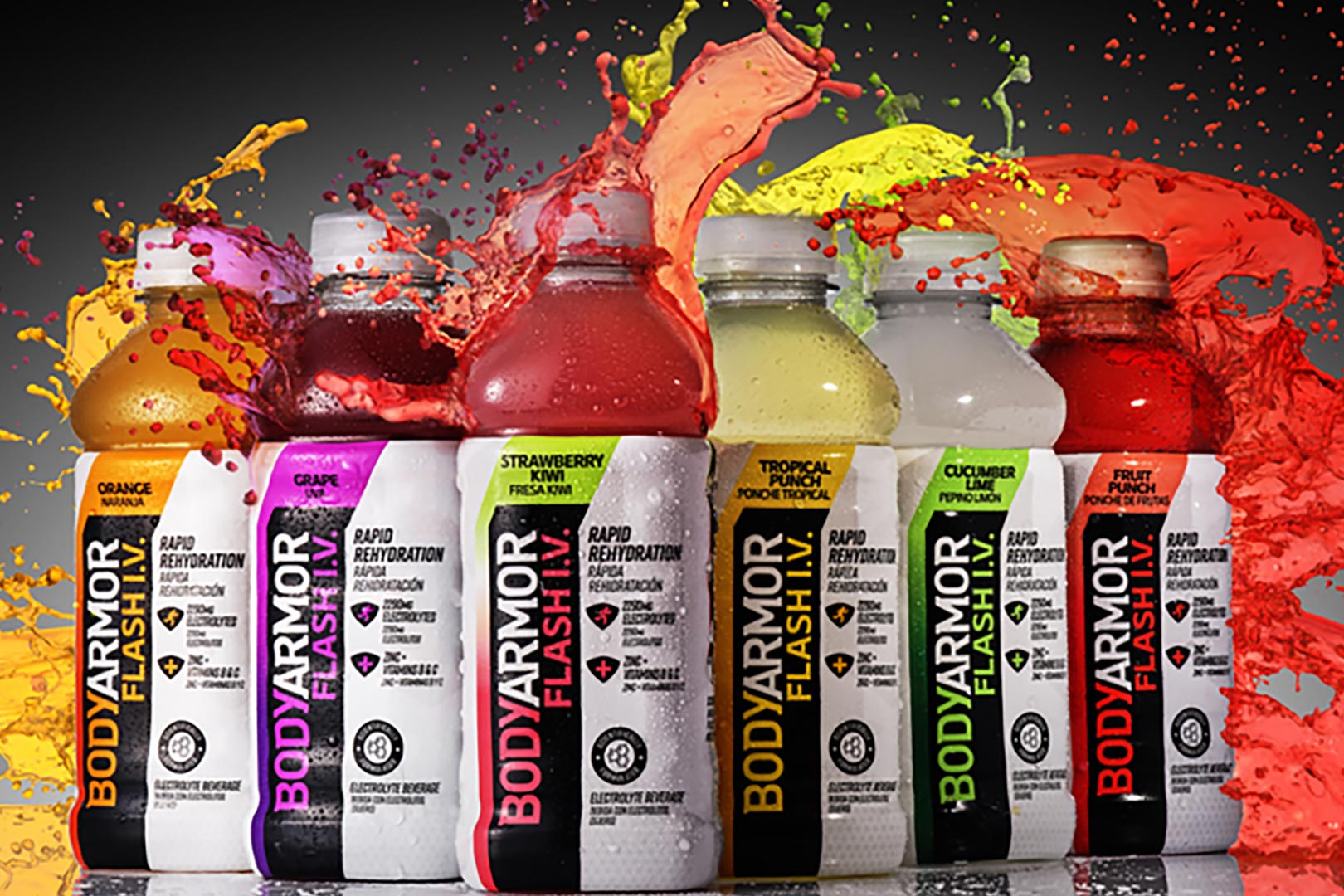 The Bodyarmor Flash IV Sticks will have that same high amount of electrolytes to support and improve hydration, performance, and recovery, with a combined total of 2,230mg plus added vitamins. The variant will place the brand and supplement right in line with the likes of Liquid IV and other competitive hydration formulas in stick packs. Another interesting point is that, unlike the Bodyarmor Flash IV sports drink, the stick packs won't have any sugar in them at all.
The supplement version of Bodyarmor Flash IV is going to hit the market in five flavors, all but one of them is from the beverage's menu, in Strawberry Kiwi, Grape, Tropical Punch, Lemon Lime, and Cucumber Lime. Bodyarmor Flash IV Sticks, like the sports drink, are not available yet but will be here shortly, and with the company's powerful distribution network and strong presence across the country, you'll likely be seeing Flash IV in bottles and stick packs everywhere.