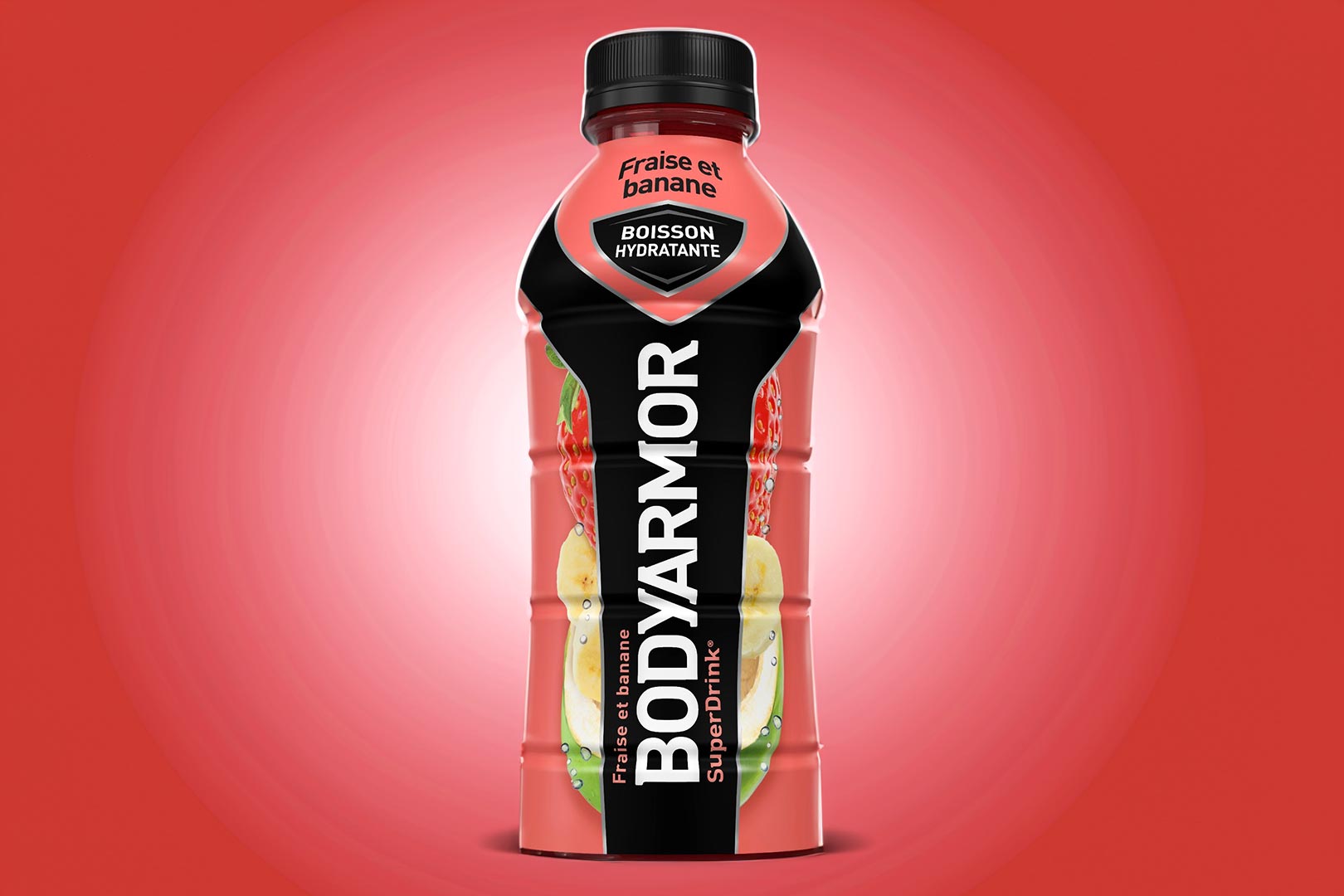 Hydration beverage giant Bodyarmor is heavily and extensively available throughout the US market, found in chains of convenience stores as well as significant supermarkets in various versions and many different flavors. The brand recently released its most premium offering to date in Bodyarmor Flash IV for rapid hydration, packing a solid combined dose of 2.29g of electrolytes and less sugar at 15g alongside a calorie count of 80.
Moving into 2024, which is only a few months away, Bodyarmor is looking to expand its efforts internationally and has revealed it is heading north into Canada, another major market in the world of sports nutrition supplements, beverages, and foods. The brand has previewed Canadian versions of its signature Bodyarmor Super Drink and the lower-calorie alternative Bodyarmor Lyte, still packed with electrolytes for hydration and performance.
To further build hype and excitement for that worldwide expansion, Bodyarmor has revealed that Bodyarmor Super Drink and Bodyarmor Lyte in Canada are just the beginning. The brand is referring to this as the start of its international journey, suggesting it has plans to enter other markets around the globe. Hydration drinks are popular in several countries, most of them having their own leaders and competitors, so it'll be a journey worth following.