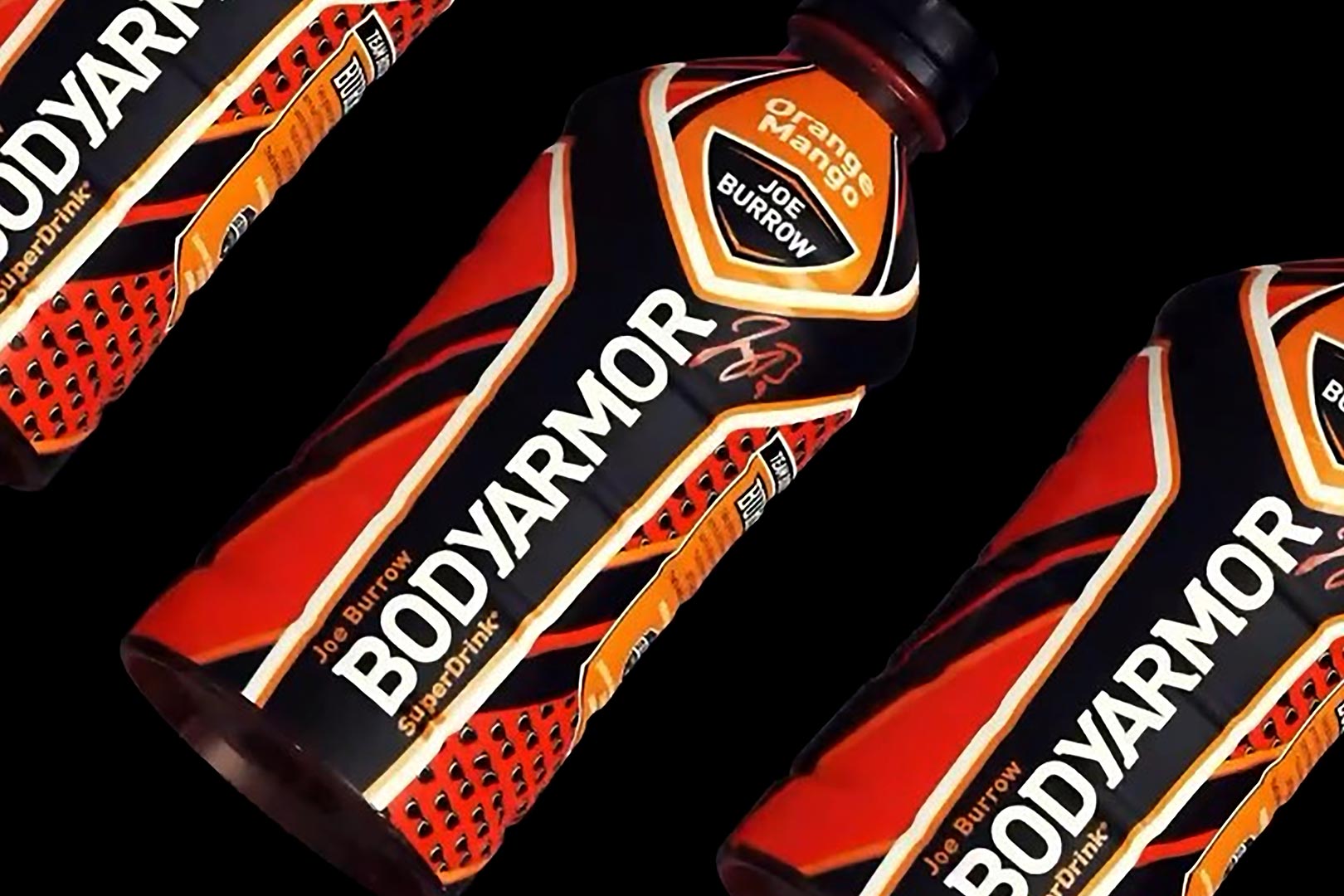 Sports drink giant Bodyarmor, which has some big plans for the international scene moving into 2024, including an official launch in Canada, has announced a collaboration. Partnership products are significantly more common these days than they were a few years ago, with brands of all shapes and sizes partnering with ambassadors, flavors, and even pop culture characters, while Bodyarmor's collaboration is with NFL star Joe Burrow.
Bodyarmor and the quarterback of the Cincinnati Bengals have come together to create a limited-time, special edition version of the already available Orange Mango flavor of the brand's signature hydration-supporting sports drink. What makes the product so special is it has its own unique label design, with a sunglass pattern in the background and Joe Burrow's name and signature featured in various places around the bottle.
Joe Burrow only recently came on board Bodyarmor, announcing the partnership at the end of July, making this Orange Mango sports drink collaboration a great way to start the relationship. The product is indeed available for a limited time, and by the sounds of things, it might also be regionally exclusive, as the brand is specifically directing fans in Cincinnati and Baton Rouge to head to their local retailer, not saying nationwide.